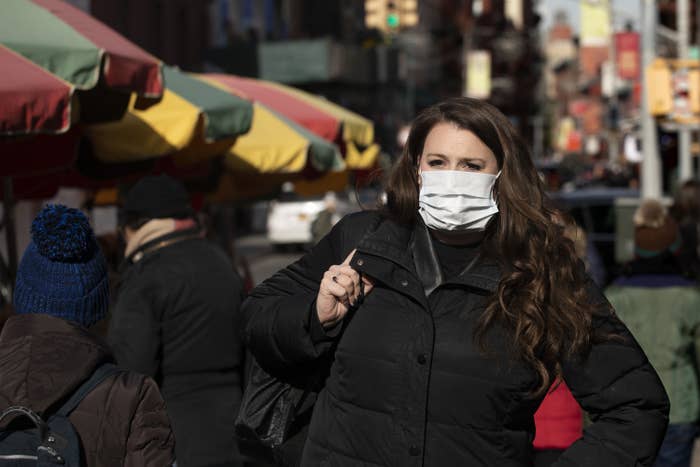 A man in Washington state has died after contracting the coronavirus, a Washington State Department of Health official confirmed to BuzzFeed News.
It is the first confirmed death in the US from the novel coronavirus.
The patient, identified by the CDC and Washington state officials only as a man in his fifties with underlying medical issues, had been first identified as a potential coronavirus patient Friday, officials said.
In response, the Trump administration announced new travel restrictions involving Iran, as well as travel warnings to Italy and South Korea.
"Unfortunately, one person passed away overnight," Trump said.
President Trump and Vice President Mike Pence identified the patient as a woman, but Washington state health officials said in a press call with reporters Saturday the patient had in fact been a man.
Vice President Mike Pence, who was appointed by Trump to lead the response to the coronavirus, said Saturday that the US would be imposing travel restrictions because of the spread of the virus, including banning any foreign national who has visited Iran in the past 14 days.

"We are urging Americans to not travel to the areas in Italy and the areas South Korea," he said.

Trump also said his administration would be "looking at the southern border," as well, although he did not provide specifics as to what measures the administration was considering.
The announcement came as officials in Seattle and King County said they had confirmed another three cases of people infected with coronavirus — including the deceased patient — and were also monitoring a possible outbreak of the virus at a long-term care facility in Kirkland, where a patient in their seventies and a health care worker in their forties had been confirmed to be infected with the virus.
Officials said the deceased patient did not have any known connection to the long-term care facility.
"It was somebody that had underlying risk factors for severe disease," Jeff Duchin, public health officer for Seattle and King County, told reporters. "It was one of the things that prompted us to test him because of that we felt that he was at a higher risk and had an unexplained respiratory infection."
The patient in their seventies is in serious condition, according to Washington health officials.

The care facility, which has more than 108 residents and 180 staff members, has reported 27 patients and 25 staff members who have exhibited symptoms of the coronavirus, Duchin said.
"At this point we do not have widespread community-wide transmission locally," Duchin said. "We have transmission that is associated with an outbreak at this long-term care facility, so we're going to be watching the situation very closely."
None of the patients in the suspected cases have traveled, and officials said they were identified only after they were admitted for respiratory disease at EvergreenHealth hospital in Kirkland.
The sudden spike in possible cases in Washington was likely due to the fact that the state now has increased capacity to test patients, Duchin said, and officials have a wider definition on who can be tested.
A total of six cases have been identified in Washington, including two residents in Snohomish County and four in King County.
Although the increased number of cases involving coronavirus in the US is still not considered a national spread of the disease, CDC Director Nancy Messonnier said it has increased the level of concern in certain communities in the country.

"We realize this is a difficult time," Messonnier said. "We are facing a historic public health challenge."
Local officials with Seattle and King counties are working with CDC officials to investigate the origin of the virus at the facility and to develop a plan to stop the spread if additional patients are confirmed.
"We will not be surprised to find additional cases," Duchin said.
If additional patients are identified at the facility, it could add concern for officials who said those with underlying medical issues, and the elderly, are at highest risk to develop the most severe symptoms from the coronavirus.
"Should we start to see more spread in Washington, we might consider measures such as canceling large public events," Kathy Lofy, health officer and chief science officer for Washington state said.
On a national level, CDC officials said local communities might need to take additional measures if the virus "takes a hold" in the US, although the response could vary depending on how each community is affected by the virus.
"We are prepared for this virus to be more widespread in the United States," Messonnier said.
However, officials issued reminders that only those who might be "medically fragile" were at highest risk.
"The vast majority of people who are infected with this virus will do well and will face a minor infection," Duchin said.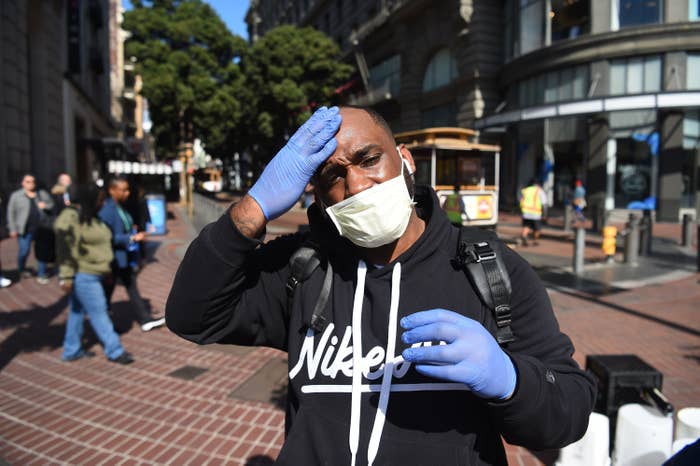 Currently, there are 68 confirmed cases of the coronavirus in the US. On Friday, officials reported the second case of community spread was confirmed in Washington state, meaning the people infected with the virus had no known travel history or known exposure to someone who had been infected.

"It is a sad day in our state as we learn that a Washingtonian has died from COVID-19," Gov. Jay Insee said in a statement Saturday. "Our hearts go out to their family and friends. We will continue to work toward a day where no one dies from this virus."
Alex Azar, the Health and Human Services secretary, said the risk to Americans from the coronavirus remained low, but that, "this can change rapidly."

"We have always said from the first moment that we have spoken about this that we would see more cases," Azar said. "We are seeing more cases, we will see more cases. But it's important to remember for the vast majority of individuals who contract the novel coronavirus they will experience mild to moderate symptoms and their treatment will be to remain at home, treating their symptoms the way they would a severe cold or the flu."
Those who may be "medically fragile," he said, could require hospitalization.