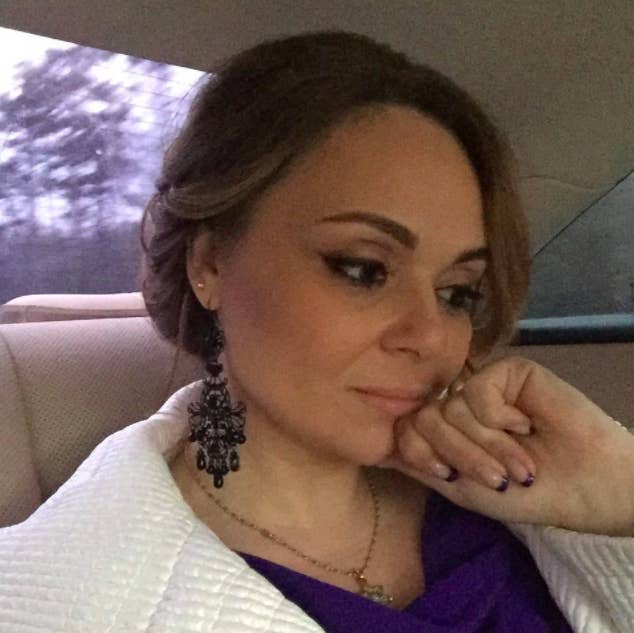 Right-wing outlets, pro-Trump media personalities, and conspiracy theorists are falsely claiming that the attorney who met with Donald Trump Jr. during the 2016 campaign was a left-wing operative trying to torpedo a future Trump administration.
The claim, which was first published Tuesday evening on a website that often circulates inaccurate information, gained significant traction and pickup the following day from more mainstream right-wing outlets. By Thursday, President Trump himself had parroted parts of the conspiracy theory at a news conference in Paris.
The conspiracy theory is an apparent attempt to upend the latest political firestorm facing the Trump administration — a frequent tactic used by the pro-Trump media to try to discredit reporting from credible news outlets that is critical of the president and push the claim that the media is suppressing the real story.
Between Saturday and Tuesday, the New York Times published a series of articles about a meeting Trump Jr. took with Russian attorney Natalia Veselnitskaya. To preempt the Tuesday story, Trump Jr. himself released emails showing him eagerly accepting campaign help from people he was told were agents of the Russian government. (Several federal authorities are investigating possible collusion between the Trump campaign and the Russian government.)
Outlets and personalities pushing the conspiracy theory have tried to link Veselnitskaya to Hillary Clinton, Republican Sen. John McCain, and the Obama administration as some sort of nefarious plot to plant listening devices in Trump Tower.
Like most conspiracy theories, much of the allegation was based on facts that were taken out of context along with a pair of Facebook posts where the peddlers either failed to translate from the original Russian — or willfully ignored those translations.
Conservative personalities like Rush Limbaugh and Sean Hannity also jumped into the fray, with Limbaugh proclaiming that "the whole thing's a setup."
Here's what seemed to spark it all: this photo, which was included in a tweet from a CNN reporter and an article from the Washington Post, both published Tuesday.
The Washington Post article was about Veselnitskaya's work fighting US sanctions against Russia.
The photo was taken on June 14, 2016 — just a few days after Trump Jr.'s meeting with Veselnitskaya on June 9, 2016 — when she was at a House Foreign Affairs Committee hearing in Washington about "U.S. Policy Toward Putin's Russia."
The photo from the hearing shows Veselnitskaya seated directly behind former US Ambassador to Russia Michael McFaul, an Obama appointee, as he testifies.
(A top Russian opposition activist, Ilya Yashin, is also in the photo.)
Soon the photo was picked up by Gateway Pundit, a website that often publishes inaccurate information. Its story presented the photo as evidence of a connection between the lawyer and the Obama administration and falsely claimed that Veselnitskaya was "sitting with" McFaul.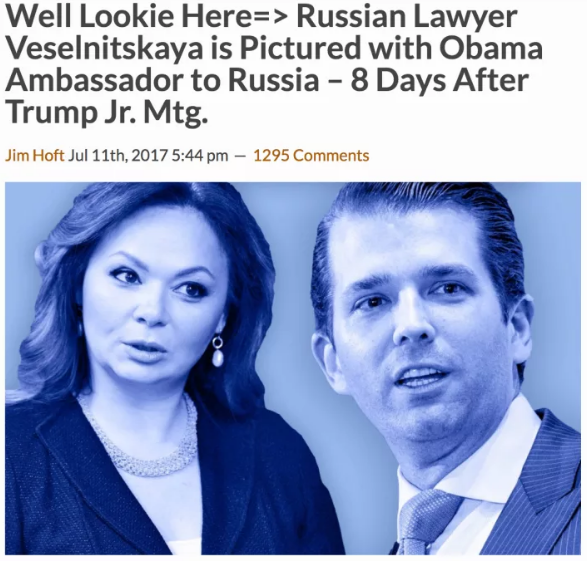 Then the Drudge Report picked up the Gateway Pundit story, and it was off to the races.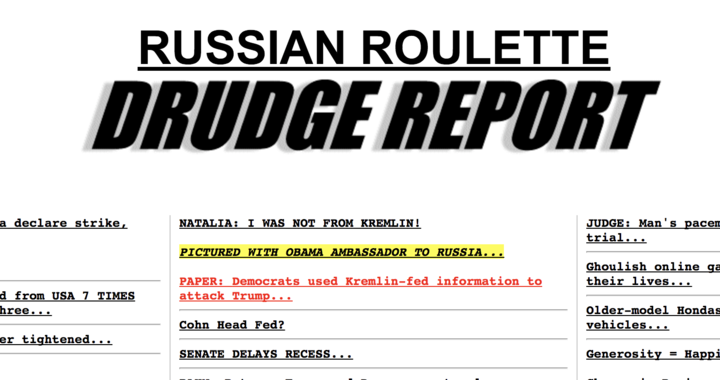 Then WikiLeaks — with its nearly 5 million followers — fanned the flames, tweeting the image early Wednesday morning.
Right-wing personalities began quickly picking up on the image, suggesting that Veselnitskaya was "pictured with" or "hanging out" with Obama administration officials just days after the meeting with Trump Jr., Jared Kushner, and Paul Manafort.
The hearing was public, and its topic was US policy toward Russia, an issue that Veselnitskaya would have likely been interested in given her reported ties to the Kremlin and her public outreach against the Magnitsky Act, which was signed by President Obama and reportedly infuriated President Vladimir Putin. The act punishes Russian officials accused of human rights abuses.
(The hearing also was the day after an anti-Magnitsky film backed by Veselnitskaya was screened in DC at the Newseum.)
Although she is sitting in the front row of the hearing behind McFaul, there is no indication that she was there with McFaul.
After seeing the WikiLeaks tweet, McFaul said he did not know who Veselnitskaya was until news of her meeting with Trump Jr. was reported this week.
McFaul noted that Republican Rep. Dana Rohrabacher sits on the House Foreign Affairs Committee and recently said Rohrabacher attended a dinner at which Veselnitskaya was also present.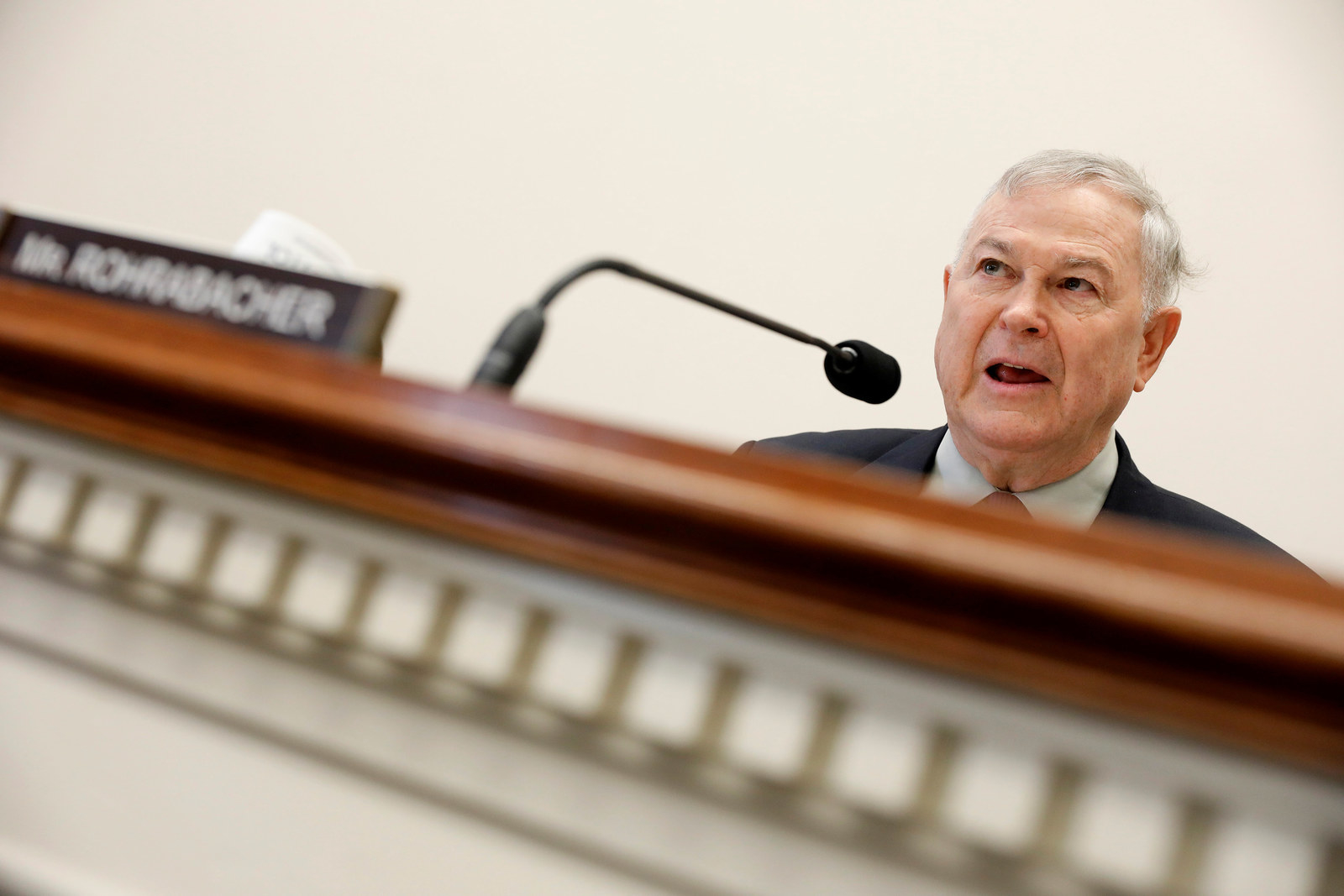 Another piece of the conspiracy theory seemed to originate with Mark Corallo, a spokesman for President Donald Trump's outside legal counsel. He said the Russian attorney was linked to Fusion GPS, a DC-based opposition research firm known for commissioning a dossier — published by BuzzFeed News — containing salacious allegations, without providing any actual evidence, that Trump has deep ties to Russia.
The administration has said the contents of the dossier, which was circulated at the highest levels of government, are false.
But the people and sites peddling the conspiracy don't provide any actual evidence linking Veselnitskaya to Fusion GPS. And in a statement to BuzzFeed News, Fusion GPS denied having any involvement in setting up the meeting between Veselnitskaya and Trump's inner circle.
"Fusion GPS learned about this meeting from news reports and had no prior knowledge of it," the statement read. "Any claim that Fusion GPS arranged or facilitated this meeting in any way is absolutely false."
Veselnitskaya was representing Prevezon — a Cyprus company owned by a Russian national that is accused in the US of laundering money — at the same time Fusion GPS was doing work for a law firm that did work for Prevezon, according to the Washington Post.
On Wednesday morning, a picture that Veselnitskaya posted to her Facebook page years ago purportedly linking her to Republican Sen. John McCain — a major Trump critic — began circulating online.
The rumor prompted McCain to respond to the allegation, pointing out that *his own office* posted the original picture.
In a statement posted on Facebook, the Arizona senator said the photo was of himself and Mark Feygin, a Russian lawyer who has taken on cases of people opposed to Putin.
"Natalia Veselnitskaya did not attend that meeting, but apparently posted the photo of Mark and me to her Facebook page in December 2015 – months after Mark and I met," McCain said in the statement.
Veselnitskaya's own Facebook post clearly states she took the photo from Feygin's Facebook page. In the post, Veselnitskaya is critical of Feygin, alleges he approached her with an unethical proposal to drop a case in the US, and says he has "known Russophobia and the desire to participate in any action against Russia."
Despite the clarification, many have continued to share the screenshot of Veselnitskaya's Facebook post, suggesting that she was meeting with McCain in DC, and fanning allegations that she was, at the very least, anti-Trump.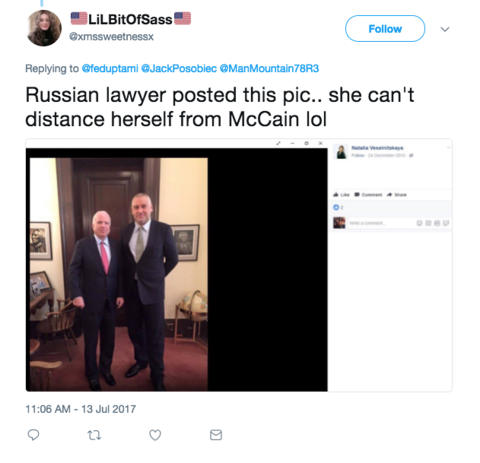 New-right blogger and occasional conspiracy theorist Mike Cernovich made a video on Wednesday suggesting that the Russian attorney was a plant by Democrats, and wondering if she helped Obama "spy on Trump Tower."
Suggestions that former President Obama "bugged" or "wiretapped" Trump Tower — a conspiracy theory peddled by President Trump himself — have been widely debunked.
Testifying before the House Intelligence Committee, former FBI Director James Comey said there was "no information" to support the claim that Trump was wiretapped at the direction of the Obama administration. And former US intelligence chief James Clapper also said there was no effort, nor a court order issued, to wiretap Trump Tower or Donald Trump.
"I think the whole thing's a setup," Limbaugh said on his radio show Wednesday. "I think the whole thing is a misdirection play."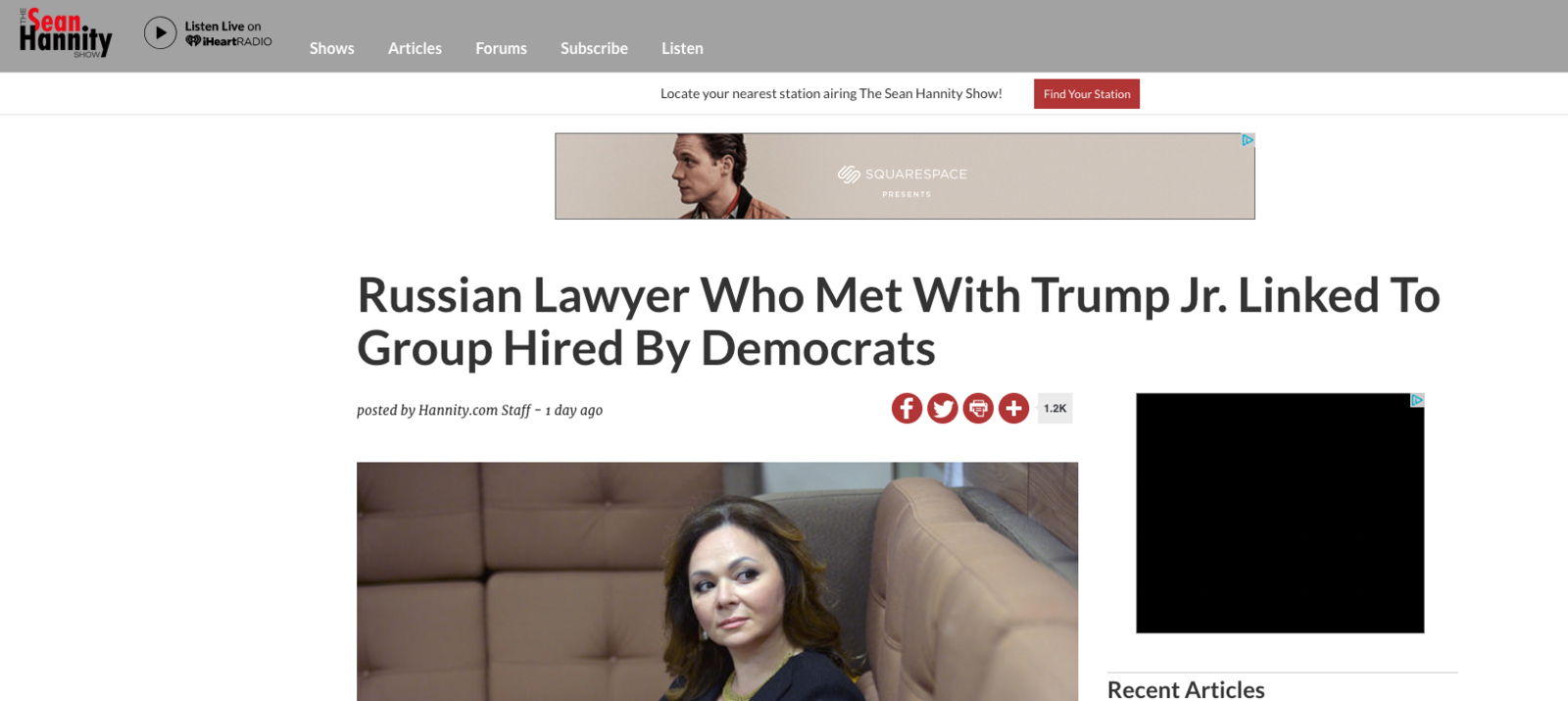 Infowars also tried to link Veselnitskaya to its favorite conspiracy theory go-tos: billionaire George Soros and the "deep state."
Trump supporters, members of the alt-right and new-right, and conspiracy theorists also began sharing images posted on Veselnitskaya's Facebook page, suggesting that she had attended anti-Trump rallies.
But a BuzzFeed News translation of her comments on the images show that Veselnitskaya did not attend the rallies, and was instead being critical of them.
"It's all about abortions, homosexuality, illegal immigration and two presidents," she wrote in Russian. "Whatever the order is, but for those who don't understand — that's what's called 'human rights.'"
Despite those facts, many pro-Trump conspiracy theorists continued to allege that Veselnitskaya attended the rallies as an anti-Trump protester.
A Fox Business host also retweeted a suggestion that McCain and Clinton were behind the meeting in order to plant a listening device on Trump, saying, "That was my thought."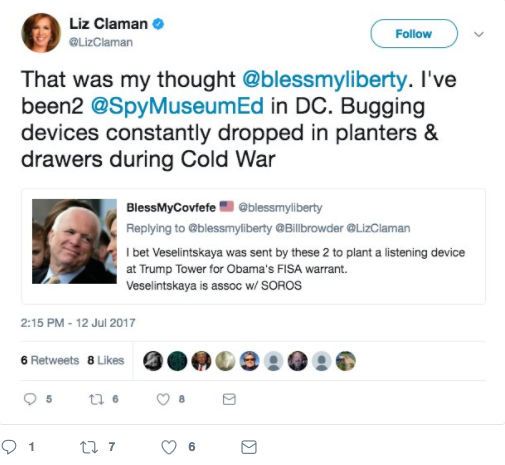 Liz Claman later deleted the tweet, saying, "I was only noting Soviet-era behavior. I tend to tune out conspiracy theories."
On Wednesday morning, Iowa Sen. Chuck Grassley asked on the Fox News morning show Fox and Friends how Veselnitskaya entered the country to meet with Trump Jr., noting that she had been previously denied a visa.
Grassley said Veselnitskaya had been allowed entry to the US in 2015, but her "parole" entry would have expired in January 2016, months before the meeting in Trump Tower.
The Hill then published a story suggesting it was "the Obama Justice Department" that allowed Veselnitskaya into the country before meeting with Trump Jr.
Hours later, Trump supporters suggested it was not only the Justice Department, but falsely assert it was former Attorney General Loretta Lynch herself who authorized Veselnitskaya's entry to the US.
By Thursday morning, the conspiracy theory was being embraced by major right-wing news outlets.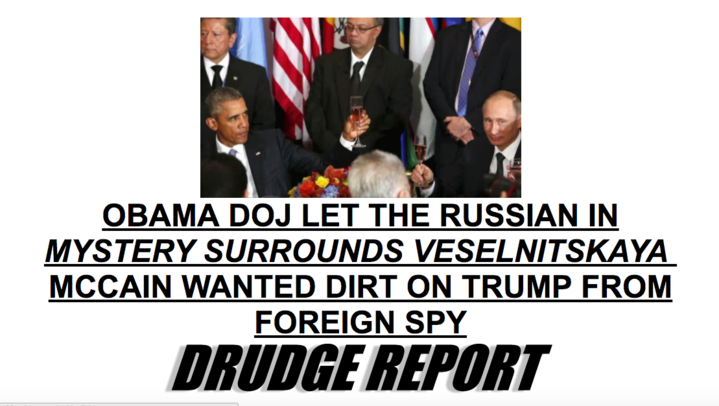 And made its way to President Trump's mouth — first at a formal press conference in Paris with French President Emmanuel Macron, and later in a conversation with reporters that was published Thursday evening.
And on Thursday night, Veselnitskaya acknowledged Cernovich's video in a Twitter post, saying, "BREAKING! 'Russian Spy' Natalia Veselnitskaya has attended anti-Trump rallies!"
Additional reporting by Lissandra Villa Huerta and Grace Wyler.