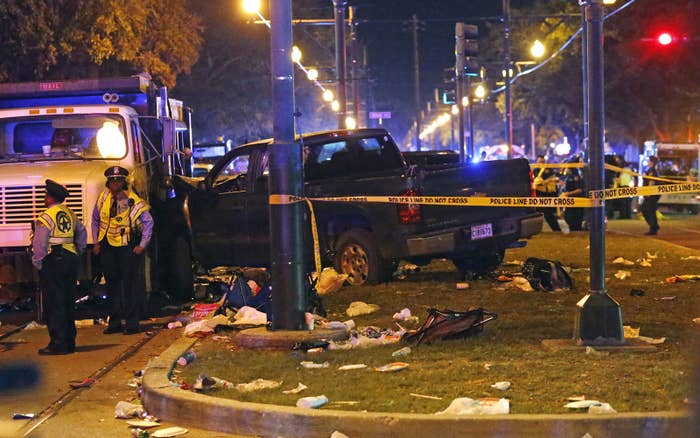 A truck crashed into a crowd of people gathered on the streets of New Orleans for a Mardi Gras parade Saturday night, injuring 28, police said.
According to a press release from the New Orleans Police Department, Neilson Rizzuto has been identified as the driver. The 26-year-old faces two counts of first-degree negligent vehicular injuring, one count of hit-and-run driving causing serious injury, and one count of reckless operation of a motor vehicle.
According to the NOPD, Rizzuto's blood alcohol level was .232%, nearly three times the legal limit.
The crash was reported at about 6:45 p.m. at the intersection of Orleans and Carrollton avenues, police said. Witnesses reported seeing a pickup truck crash into a parked car before plowing into the crowd.

According to a law enforcement source, the truck had been speeding down Carrollton Avenue when it sideswiped one car and rear-ended another, pushing the second vehicle into a telephone poll.
The pickup then swerved and crossed a median before crashing into a crowd.
One witness told The Times-Picayune he heard the loud crashes before he saw the truck come to rest against a garbage bin. Several people appeared to be pinned between it and the truck.

"He took out rows of people," Greg McNeely told The Times-Picayune.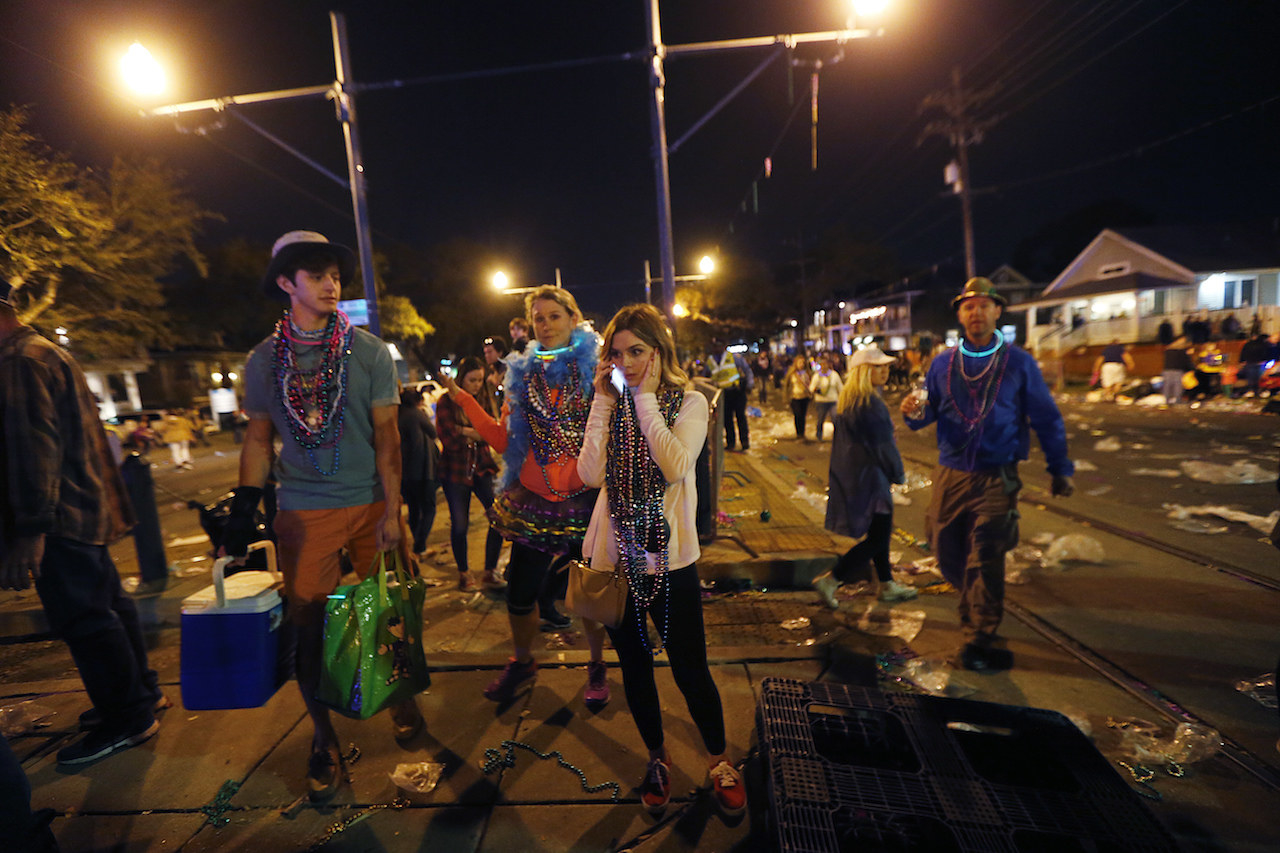 Police Chief Michael Harrison told reporters that of the 28 injured, 21 were hospitalized. Of those, five remained in "guarded condition," but no life-threatening injuries were reported. At least three remained in the hospital overnight, according to the NOPD.
A New Orleans Police officer was among those injured, Harrison said. She was taken to a hospital to be treated but was "in good spirits," he said.
Jeff Elder, director of EMS for the city of New Orleans, said the youngest person injured was a child that appeared to be 3 or 4 years old and was "very stable."
Paramedics transported the injured to seven different hospitals in the area, Elder added.
The Krewe of Endymion parade, meanwhile, continued on its route as crews worked to clear the scene.

This is a developing story. Check back for updates and follow BuzzFeed News on Twitter.