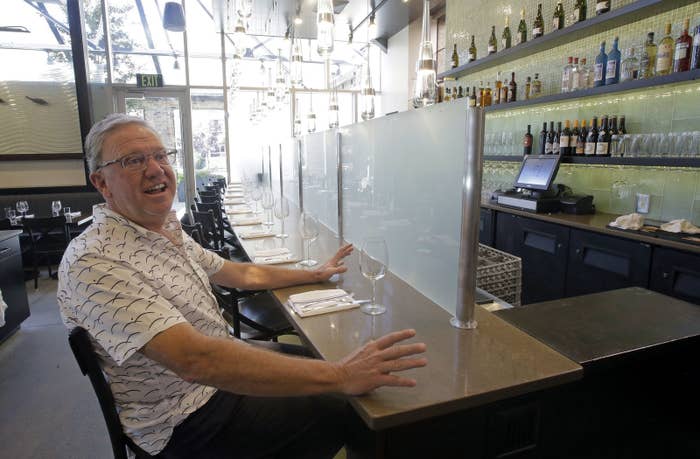 Utah's so-called "Zion Curtains" are coming down.
After years of obscuring the secrets of cocktail mixing, the curtains started to fall Saturday, thanks to a new law that no longer requires bars and restaurants to conceal bartending, according to Utah's Department of Alcoholic Beverage Control.
The partitions were part of a strange quirk in Utah's liquor laws, which required restaurants and bars to shield patrons from watching servers make alcoholic drinks. The nickname, "Zion Curtain" came from the state's strong influence from The Church of Jesus Christ of Latter-day Saints, which urges its members to stay away from alcohol.
One restaurant applauding the new law celebrated by breaking the glass partitions that once blocked the restaurant's bar.
The Internet, of course, reacted the only way it knows how -— in memes.
The new law, which went into effect Saturday, requires that businesses first apply with Utah's Department of Alcohol and Beverage Control before making changes. Establishments must also post signs that declare whether they are a bar or a restaurant.

The law will also raise the price of alcoholic bottles by about 1%, the Associated Press reported.
Utah, long known for its draconian liquor regulations, has made a series of changes to its alcohol laws this year, including allowing alcohol to be sold starting at 10:30 a.m. In March, Gov. Gary Herbert also signed a law that lowered the legal alcohol limit to .05% from .08%, making Utah the first state to do so.