Stormtroopers And R2-D2 Were At The White House And People Had Questions
"It's a trap!"
Stormtroopers and R2-D2 made an appearance Friday at the White House and got all access.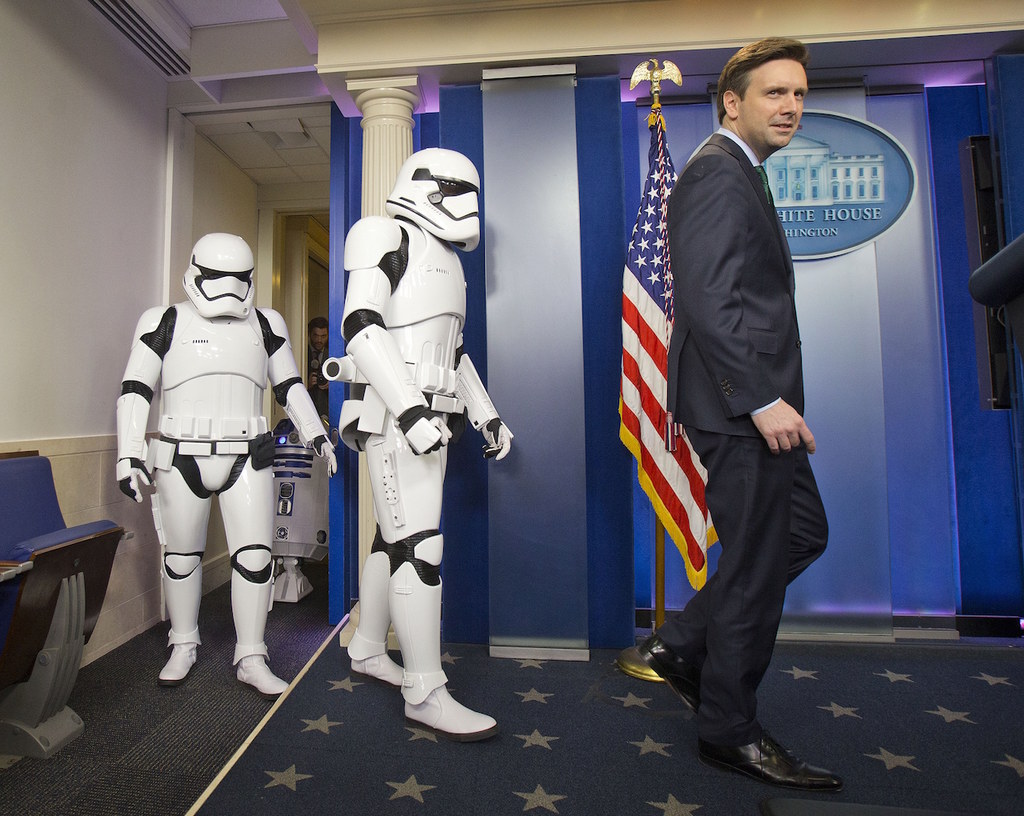 The two stormtroopers flanked White House spokesman Josh Ernest prior to a briefing, proving that Star Wars mania knows no bounds. Even R2-D2 tagged along as reporters snapped pictures and took to Twitter to announce that the Empire had invaded the White House.
Earnest was clearly enjoying it.
"This is pretty cool, isn't it?" he asked reporters. "You gotta admit, this is pretty cool."
Go ahead, ask a question.
R2-D2 even received a pretty formal welcoming from Michelle Obama.
The characters were actually part of a screening of Star Wars: The Force Awakens at the White House Family Theater, where President Obama and the First Lady were hosting Gold Star families.
Gold Star is an organization for military families who have lost loved ones.
Still, there were stormtroopers inside the White House. And. People. Had. Questions.
Was the U.S. entering into diplomatic relations with the Empire?
The fact that R2-D2 was with stormtroopers created more questions.
And possible ramifications.
This stormtrooper seemed trustworthy tho?