You guys know Usain Bolt, right? Quick as lightning, fastest man alive, Usain Bolt.
Well, the 30-year-old ran his last 100-meter race at the world championship in London Saturday, and walked away with a bronze medal.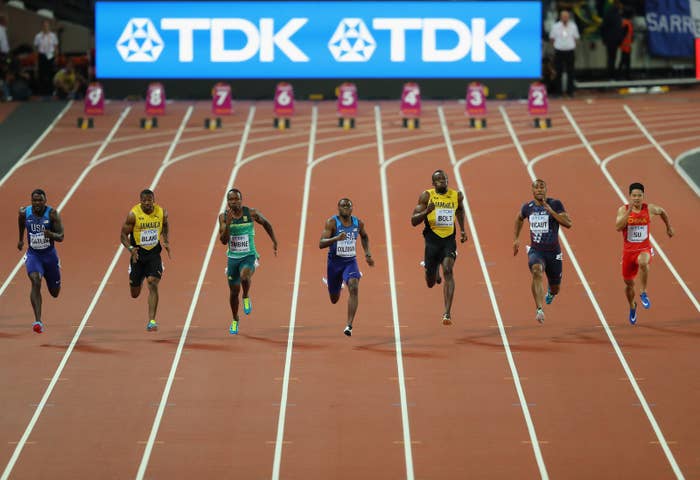 It was close. In fact, Bolt was .03 seconds away from finishing first in his last individual race. Alas, it wasn't meant to be, and American Justin Gatlin took the win.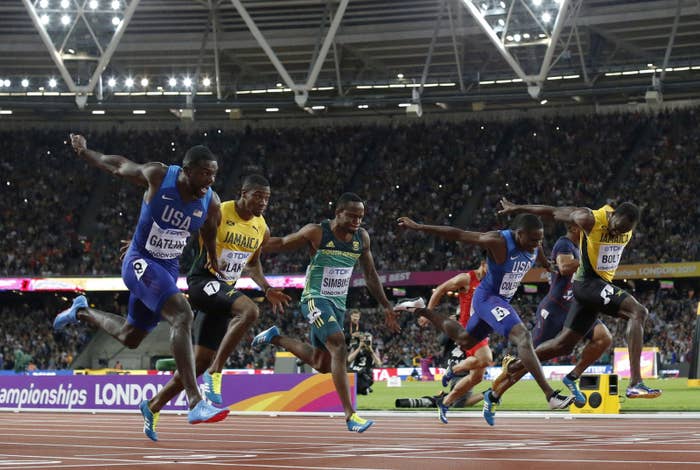 But Bolt, easily the crowd favorite and one of the most recognizable faces in the sport, took his third-place slot gracefully.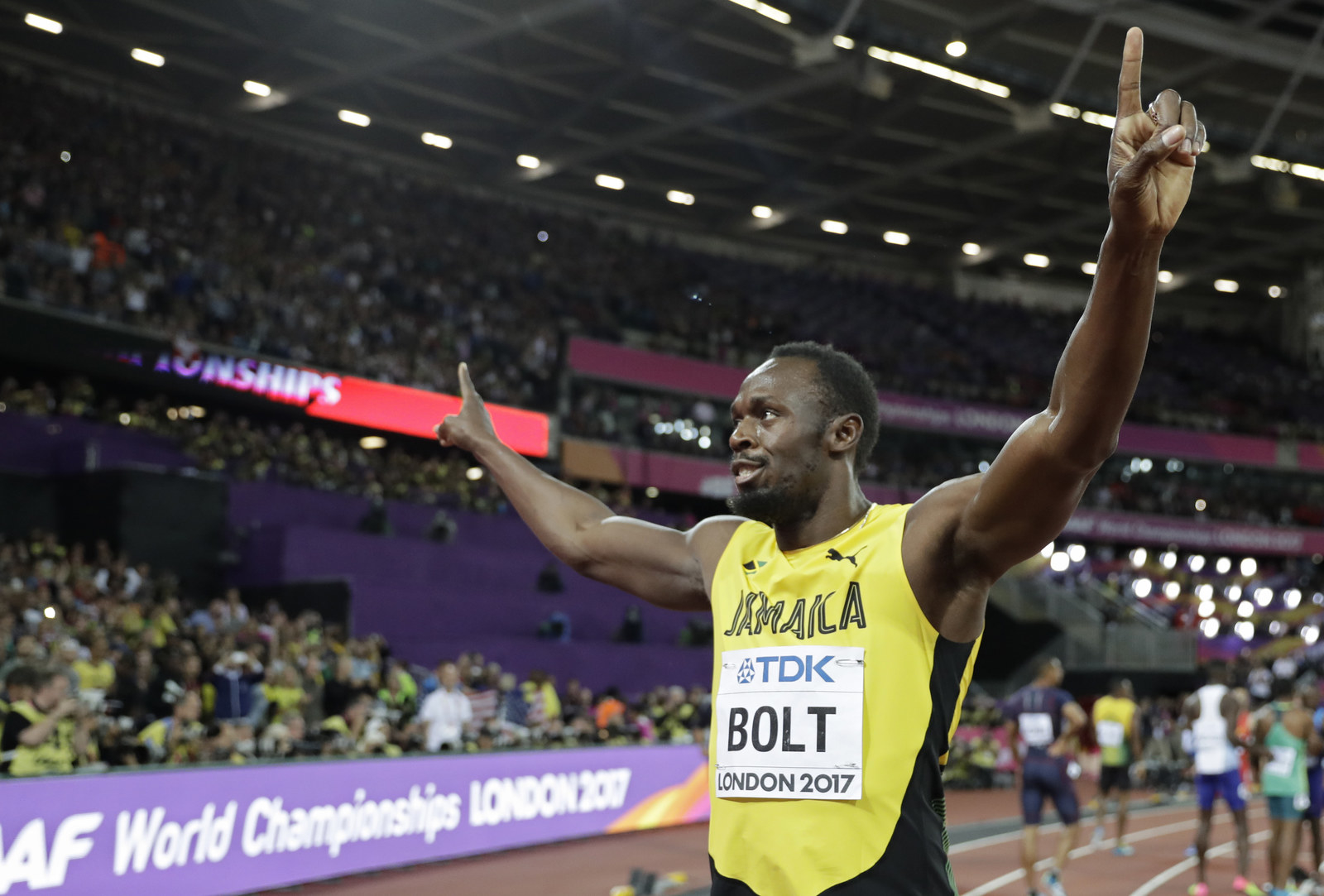 The London crowd, in fact, seemed to take the loss to heart, booing after learning Bolt didn't take the gold.
But fans of the greatest sprinter of all time cared little about his place on the podium, and heaped praise on Bolt for what has been an unbelievable career.
Other athletes also jumped in to praise one of the greatest sprinters of all time.
Even Gatlin, who won the race, had to pay his respects to the fastest man alive.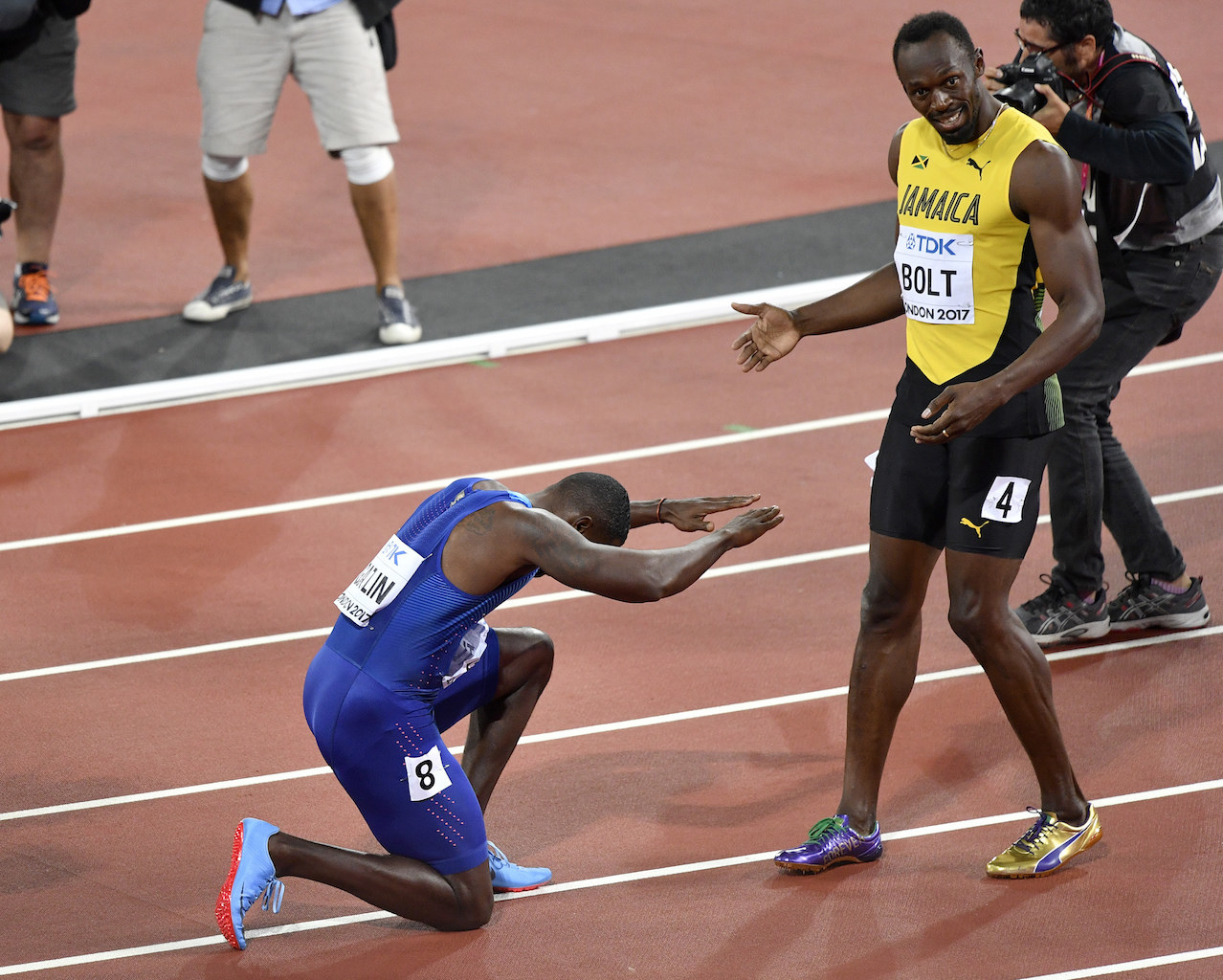 Thanks for the memories, Bolt! It went by too fast.