U.S. Missile Defense Program Suspended After Runaway Blimp Fiasco
A $2.7 billion program to secure airspace near Maryland and D.C. has been put on hold while the Army investigates how one of the aircraft became loose last week.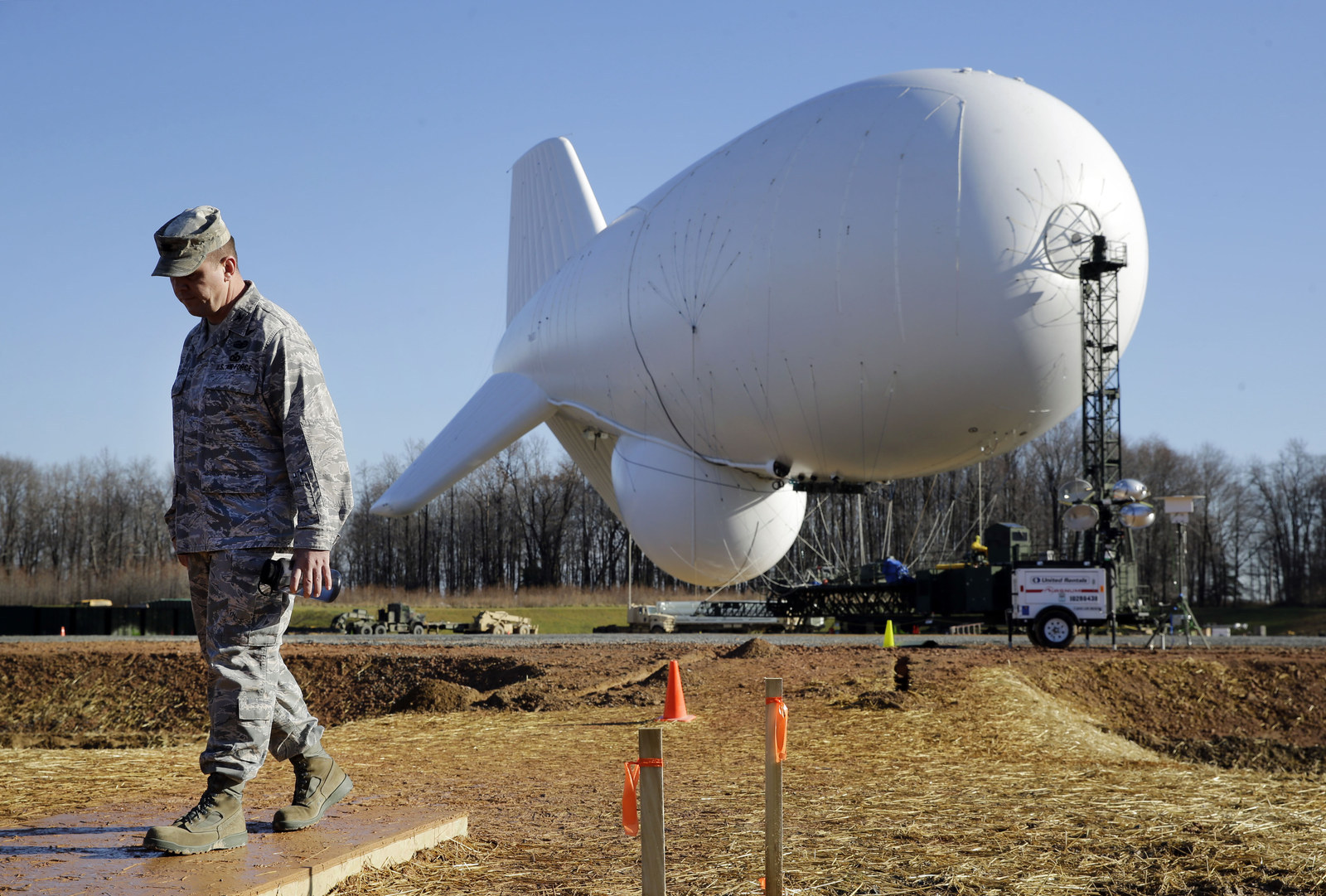 A U.S. missile defense program that used massive blimps with high-tech radar equipment has been grounded indefinitely after one of the blimps came untethered last week and floated over Maryland and Pennsylvania for hours, defense officials told BuzzFeed News.
Known as an aerostat, the helium-filled aircraft came loose last week from a military base, prompting the scrambling of two F-16 fighter jets and local law enforcement behind it. It was eventually shot down by Pennsylvania state troopers.
The blimp is part of a program known as the Joint Land Attack Cruise Missile Defense Elevated Netted Sensor System, or JLENS, a air defense system meant to keep guard on skies over Washington, D.C.
But the program was put on hold by the North American Aerospace Defense Command while the Army conducts an investigation into the incident, Army Major Beth Smith, a spokesperson for NORAD, told BuzzFeed News.
A second blimp, or aerostat, was also lowered and moored "out of an abundance of caution," Smith said.
Smith said defense officials have made no decision about the future of the program as of yet, and no decision will be made until the Army completes its investigation.
"We'll know what to do with the program after the investigation," she said.
According to the Los Angeles Times, the defense program has cost the Pentagon approximately $2.7 billion over 17 years.
Despite the hefty price tag, the Los Angeles Times investigation found that the program has struggled to find and track objects during tests, was rated "poor" in a Pentagon evaluation, and that software glitches affected its communication with defense networks.
Raytheon, the lead contractor for the program, states on its website that the defense program can monitor air space up to 340 miles away and remain in the air for up to 30 days "at a fraction of the cost of fixed wing aircraft."
Army officials did not immediately respond to BuzzFeed News inquiries for comment.