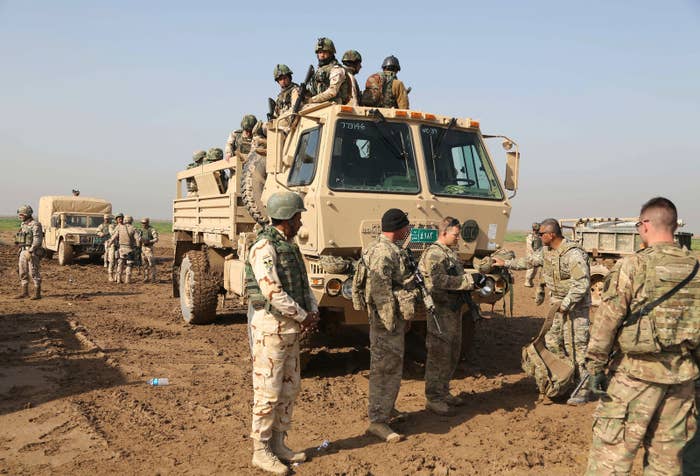 A U.S. Marine was killed Saturday after a base in northern Iraq came under rocket attack by ISIS forces, Defense Department officials said in a statement.
On Sunday, the Pentagon named the fallen Marine as Staff Sgt. Louis F. Cardin, of Temecula, California.
Cardin is only the second American casualty since the beginning of the U.S. military's operation against ISIS.
The last American death in Iraq occurred in 2014.
Cardin was killed by rocket fire at a base near Makhmur, according to the Defense Department. Several other Marines were wounded in the attack and are being treated for their injuries, the Pentagon said.
"This is the second combat death since the start of Operation Inherent Resolve, and it reminds us of the risks our men and women in uniform face every day," the Pentagon statement read.
At the base where the attack occurred, American military advisers are helping Iraqi Kurds prepare to wrest Mosul away from ISIS control, The New York Times reported.
On Sunday, the Pentagon announced its anti-ISIS mission, called Operation Inherent Resolve, had conducted a number of airstrikes in Iraq.
U.S. and coalition forces carried out 16 strikes using rocket artillery, as well as attack, fighter, and remotely piloted aircraft. Multiple ISIS "tactical units," vehicles, positions, and bunkers were destroyed, the Defense Department said.
David Mack contributed to this report.