U.S. Authorities Increase Security After Paris Terror Attacks
Police in major U.S. cities increased patrols and deployed extra officers after Paris was hit by multiple terrorist attacks Friday evening. Officials, however, said there is no indication the attacks were part of an international event.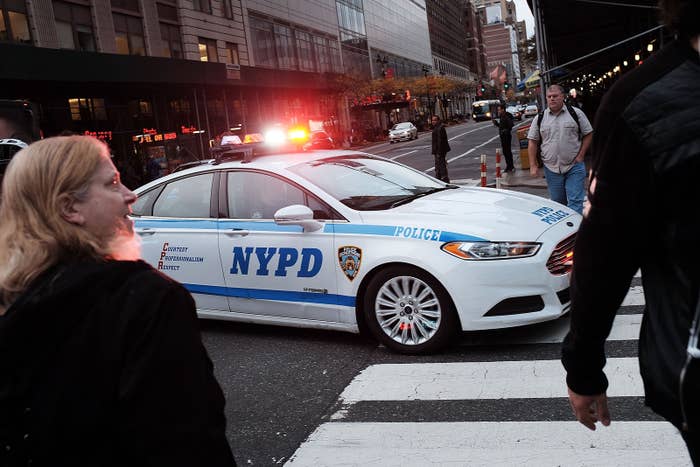 Police agencies in major U.S. cities stepped up patrols Friday after Paris was rocked by a series of deadly terrorist attacks.
At least 120 people were killed in shootings and explosions throughout the French capital, prompting some law enforcement agencies in the U.S. to deploy additional personnel to key areas in the country.
In New York, police deployed counterterrorism and critical response teams to some of the most crowded areas of the city "in an abundance of caution."
Police officials said they also made specific deployments to French government locations immediately after word spread of the attacks.
In Los Angeles, police commanders were briefed on the Paris attacks and have requested additional patrols. That includes key infrastructure areas and other major points of the city, Officer Aareon Jefferson told BuzzFeed News.
"We are aware of the attacks and our counterterrorism groups and divisions are aware and monitoring the situation there," Jefferson said.
In Washington, D.C., the Metropolitan Police Department also deployed additional officers shortly after the attacks.
"Chief Lanier has been in constant communications with federal and regional law enforcement officials since the attacks began," according to a statement released by the mayor's office.
The increased security also included adding resources to French-owned locations, officials said.
Chicago Police officials said they were monitoring the attacks and were in contact with federal officials, but declined to comment on any deployment changes.
Homeland Security officials told BuzzFeed News that as of Friday evening, there was no indication of a threat to the United States, but that they were continuing to monitor the evolving events.
"We will not hesitate to adjust our security posture, as appropriate," one official said.
Secretary of Homeland Security Jeh Johnson said federal officials were also in contact with police private sector organizations about any possible threats, and working with counterparts in France for any future assessments.
"We stand together with the French people in the fight against terrorism and extremism," he said in a statement.
Homeland Security and FBI officials share information with local police departments through its network of more than 60 intelligence fusion centers and joint terrorism task forces that are placed in more than 100 cities in the U.S.
Officials told BuzzFeed News there was no initial indication being passed to local police departments that the attacks in Paris were part of a larger international event.