U.S. Airstrikes Underway In Tikrit To Assist Iraqi Forces
U.S. forces have started conducting air strikes in Tikrit as Iraqi ground forces try to wrestle control of the city away from ISIS militants.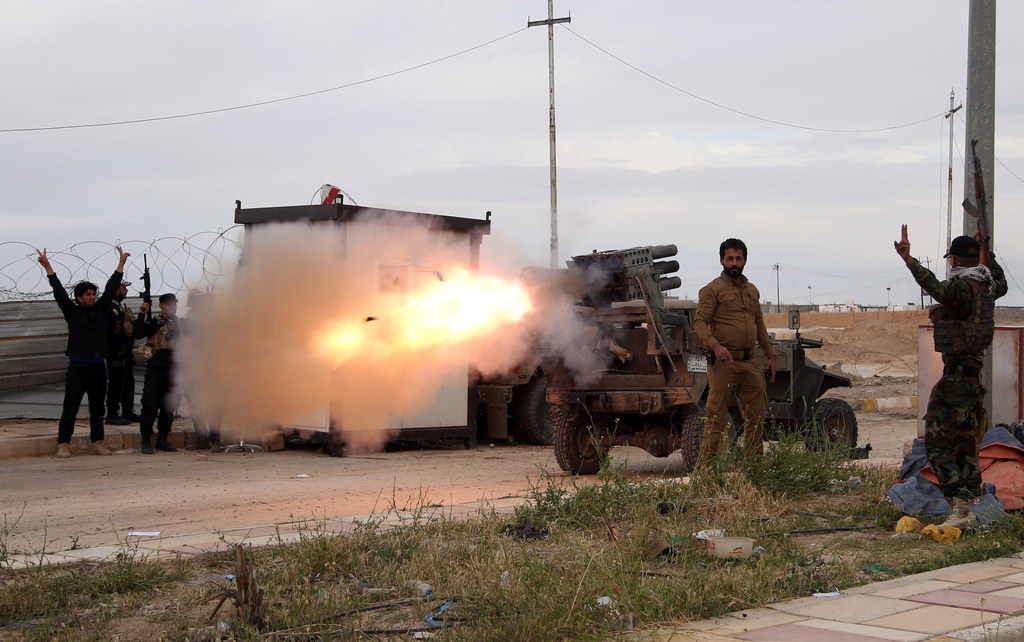 The U.S. military launched airstrikes Wednesday in the Iraqi city of Tikrit, which is currently held by ISIS militants, the Department of Defense confirmed.
The airstrikes were launched to assist Iraqi forces, which began an offensive to take back ISIS-controlled territory earlier this month — their sights set on Saddam Hussein's former hometown of Tikrit.
Currently an ISIS stronghold, the city was expected to be a test of Iraqi forces as they try to wrestle back control of territory in northern Iraqi that was seized last year.
Located about 80 miles north of Baghdad, Iraqi troops were able to take control of several cities along the way without the assistance of U.S. airstrikes.
But U.S. officials said the Iraqi operation seemed stalled outside of Tikrit, with troops unable to make inroads beyond city limits.
The Department of Defense confirmed the air strikes in a statement Wednesday afternoon.
The U.S. military is also providing airborne intelligence capabilities, and "Advice and Assist" support to Iraqi Security Force headquarters, the department added.
"These strikes are intended to destroy ISIL strongholds with precision, thereby saving innocent Iraqi lives while minimizing collateral damage to infrastructure," Lt. Gen James L. Terry said in the statement.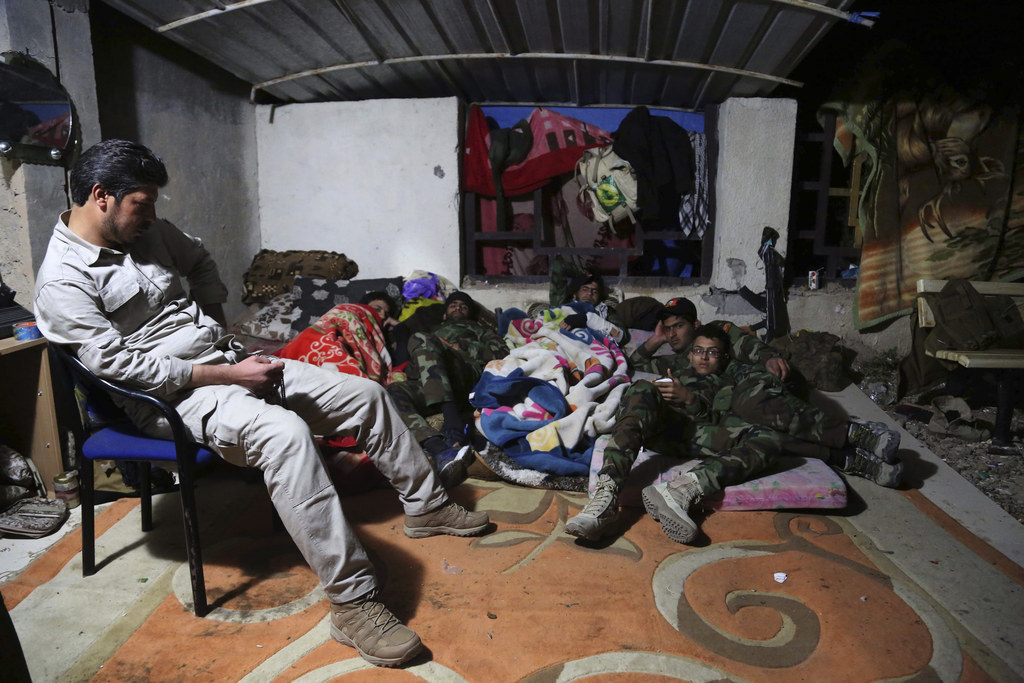 The airstrikes began at the request of the Iraqi government, the Associated Press reported.
A correspondent for the Associated Press in Tikrit also reported hearing warplanes overhead and explosions.
The Department of Defense on Wednesday also reported 14 U.S. airstrikes targeting ISIS militants in Iraq as part of Operation Inherent Resolve.
Iraq's operation in the city has included the "Popular Mobilization Forces," which according to the Associated Press were praised Wednesday by Iraqi Prime Minister Haider al-Abadi.
The U.S. has called the troops Iranian-backed militias, and Wednesday's operation involving both U.S. and Iranian forces seemed to raise questions surrounding the two adversaries.
U.S. officials, however, have said they are not coordinating military actions with Iran.