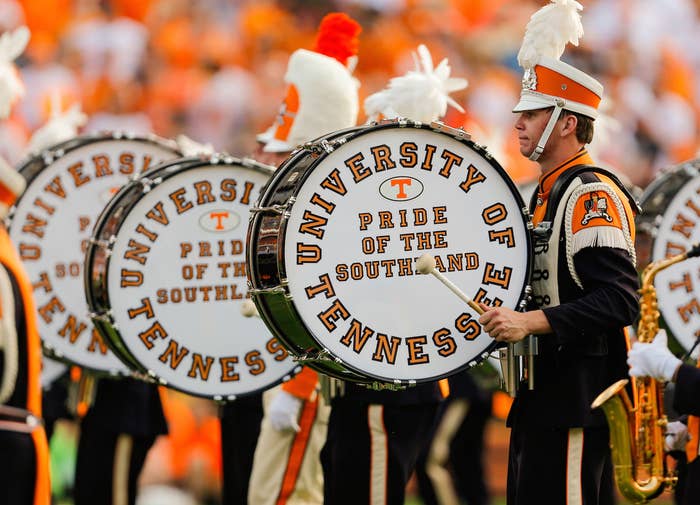 The University of Tennessee-Knoxville has agreed to pay $2.48 million to settle a lawsuit filed by eight women over a system that failed to adequately address reports of sexual assaults, The Tennessean reported Tuesday.
The eight women alleged the university created an environment in which sexual assaulters were able to thrive, and that the disciplinary process heavily favored athletes under investigation.

Under the settlement agreement, the school also agreed to create an independent commission to review how schools in the UT system respond to sexual assault allegations.
The school admitted no guilt in the settlement and the plaintiffs, identified in the lawsuit only as Jane Does, agreed to withdraw complaints that were filed in the Department of Education's Office of Civil Rights, the paper reported.
Despite withdrawing the complaint, the department could still continue its investigation into possible Title IX rule violations.
This is the third lawsuit involving the university's athletic department that has been settled, with a financial agreement, outside of court, The Tennessean reported.
David Randolph Smith, the attorney representing the eight women, said in a statement that he and his clients are "satisfied that, while universities everywhere struggle with these issues, the University of Tennessee has made significant progress in the way they educate and respond to sexual assault cases."
"My clients and I are also convinced that the University's leadership is truly committed to continue its exemplary efforts to create a model as it relates to sexual misconduct," Smith added.
After praising the agreement, University of Tennessee Chancellor Jimmy Cheek announced a new set of initiatives to improve the school's Title IX efforts.
"No university will be able to prevent every incident of students, faculty or staff making bad judgments," he said. "Like many institutions we are not perfect, but our goal is to continue to be the best we can be at creating awareness, educating, and preventing discrimination and abuse in any form, and to continue to be equally prepared when it does happen and to deal with it promptly, sensitively, fairly and effectively."