University Of Missouri's Head Football Coach To Step Down
Gary Pinkel, whose players refused to play until the university's president resigned earlier this week, announced his decision to step down at the end of the current season to focus on his fight with cancer.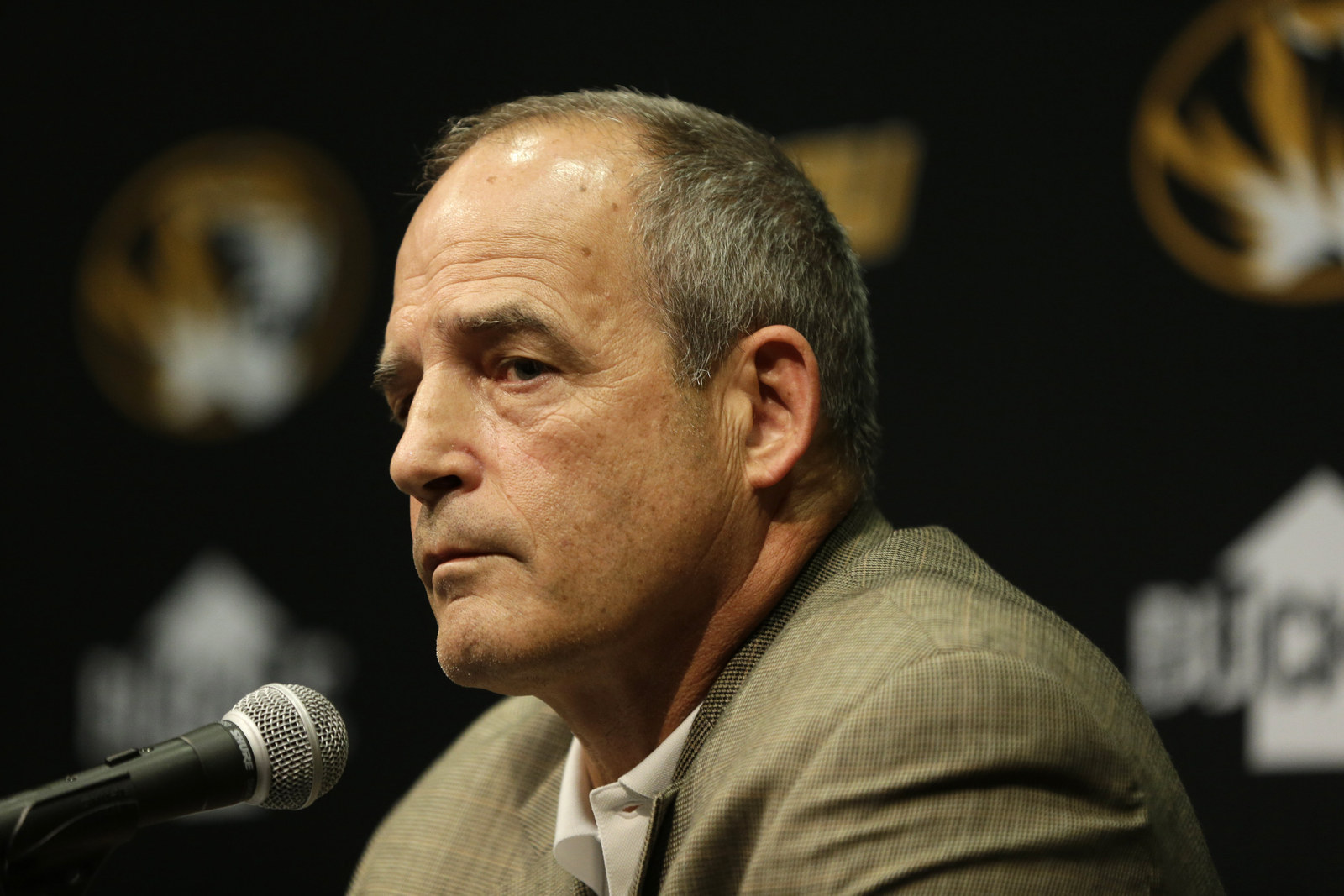 University of Missouri's head football coach Gary Pinkel will resign at the end of the current season to focus on his battle with cancer, the director of athletics announced Friday.
The football program, which Pinkel took over in 2000, was propelled onto the national stage after his team took key role in the university's racial equality movement by refusing to play or practice until University of Missouri System President Tim Wolfe resigned.
Wolfe did resign Monday, as well as University of Missouri Chancellor R. Bowen Loftin.
The football coach, however, said his decision to step down was made in May after he was diagnosed with cancer, according to a statement released by the university's director of athletics, Mack Rhoades.
Pinkel has been receiving treatment since the diagnosis, and said he decided with his family he would continue to coach only if he "felt good and had the energy I needed."
Pinkell said he felt good after he was diagnosed with lymphoma, but after a scan in Oct. 26, he decided this would be his last season.
"I still feel good physically, but I decided that I want to focus on enjoying my remaining years with my family and friends," he said.
The statement released Friday made no mention of the turmoil the university has faced recently, or if it played any role in his decision.
Rhoads and Pinkel publicly supported the players in their decision to not play.
In the statement, Rhoades said he is speaking with Pinkel about the possibility of him staying with the athletic department in some capacity.
"Leaving them makes this decision so tough, but I do so feeling good that the Mizzou Football program is in a better place than it was when I came in 15 years ago," Pinkel said.
Pinkel is expected to talk more about his resignation after his team plays BYU in Kansas City on Saturday.
Pinkel has a current record of 117-17 in his 15 seasons as coach, and has won 10 bowl games.