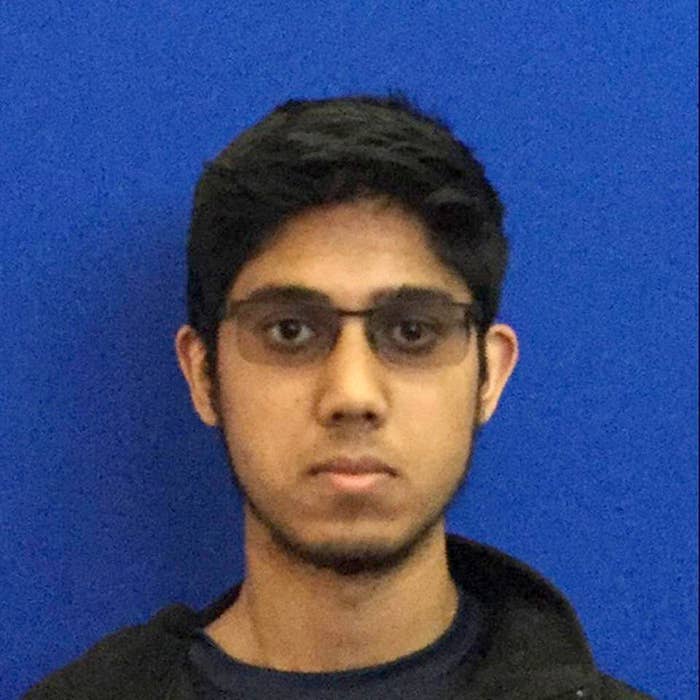 A University of California, Merced student who stabbed four people on campus before he was shot by school police unleashed the bloody attack because he was upset over being kicked out of a study group, authorities said.
Faisal Mohammad was planning a larger attack, including tying students with zip ties, ambushing an officer to take his gun, and targeting specific students he was angry with, Merced County Sheriff Vern Warnke said Thursday.
A two-page handwritten manifesto found on Mohammad during an autopsy also revealed the 18-year-old's motive for turning to violence: he had been kicked out of a study group from the class.
"This was a teenage boy that got upset with other classmates and took it to the extreme," Warnke said. "His plan went haywire because people fought back, and that was his bad luck."
Inside Mohammad's backpack, investigators found zip tie handcuffs, a night vision scope, duct tape, and a small safety hammer to break windows, Warnke said during a news conference Thursday.

Officials also found petroleum jelly, which Warnke explained is flammable and is at times called "the poor man's C-4," referring to the military-grade explosive.
Yet despite its destructive capabilities, Warnke said the note found on Mohammad revealed the student planned to simply use the petroleum jelly by spreading it on the floor to make it slippery.
"This person had far greater intentions to do harm," Warnke said. "I don't think he had any actual capabilities to carry this out."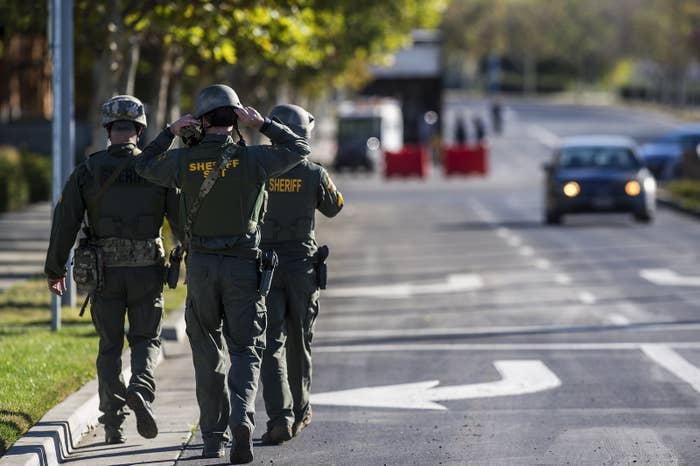 Mohammad was a freshman computer science and engineering major at the university. He lived in the city of Santa Clara before moving into campus housing, according to the university.
Mohammad attacked two fellow students, a staff member, and a contractor Wednesday morning, officials said. All of them are expected to recover.
One of the victims, construction worker Byron Price, told the Merced Sun Star Mohammad seemed scared and as if he was smiling as he stabbed a student with a 10-inch blade.
"He also looked like he was having fun," Price told the paper. "His eyes, I could see fear in his eyes. He was smiling."
Mohammad's roommate at the university, Andrew Velasquez, told KSFN-TV the engineering student kept mostly to himself, the two rarely spoke, and he never saw the freshman walking to class with anyone.
After going through his belongings and electronics, as well as interviewing more than a dozen students who were in the classroom, officials said they believe the motive for the stabbings was likely personal.
"We have no reason to believe that this was in any way related to terrorism," UC Merced Chancellor Dorothy Leland said.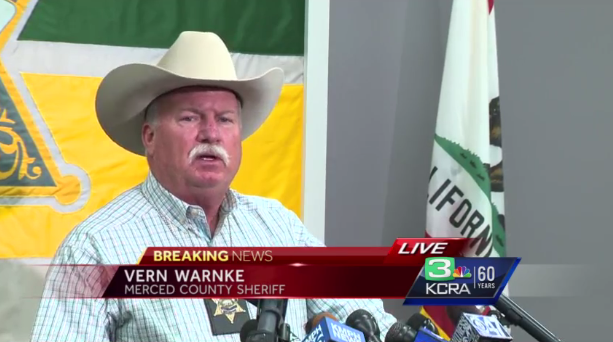 Warnke noted that in the manifesto, Mohammad had made several references to Allah, but they were references that showed the student's beliefs rather than motivations.
"It would be like me referencing the Lord Jesus," Warnke said. "It would mean nothing more than me believing in a higher power."
But the sheriff reiterated that an extensive background search by the FBI and Homeland security revealed no links or motives other than personal animosity.
"We had an upset teenager that got upset because he got kicked out of study group," he said.
On Thursday morning, university officials said two of the victims of the attack — Price and one of the students — were released from the hospital.

The other student and a university staff member — who suffered a collapsed lung in the attack — remain hospitalized.
Officials said Mohammad attacked one of the students inside a classroom before he was being confronted by Price, who was also attacked.
The class, a general education course required of all students, had started just a few minutes before the assault began.
Leland said Mohammed and the first student attacked had been in one of the study groups together.
Warnke said during a news conference Wednesday that Mohammed injured another student as he ran out of the building, and attacked a staff member who was sitting outside the building.
Mohammed was shot by two officers after he turned toward them during his attempted escape, UC Merced Police Chief Al Vasquez said.
On Thursday, University of California President Janet Napolitano issued a statement on the incident.
"I am deeply saddened by the terrible tragedy on the University of California's Merced campus, as are students, faculty and staff across the UC system," the statement read. "We sympathize with the stabbing victims and their families, and are grateful that all four individuals who were injured are expected to recover."
Napolitano also offered praise to the contract worker and campus police who responded to the attack and helped curb the attack.