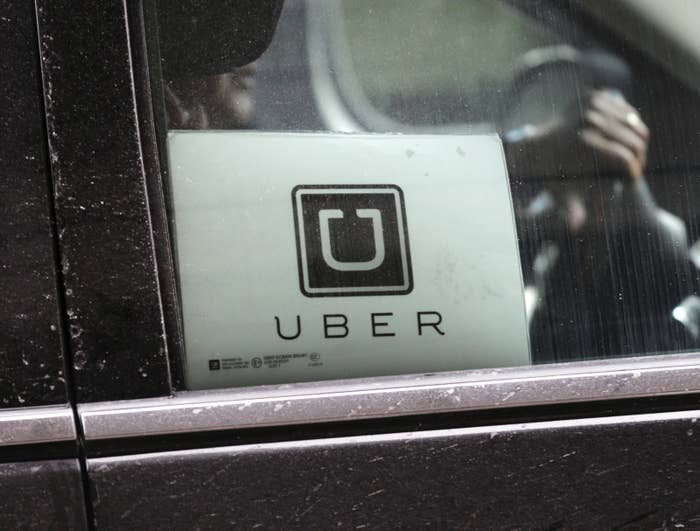 An Uber driver allegedly kidnapped one of his passengers, then groped her when she fell asleep in the back seat before leaving her stranded on the side of a highway, according to a federal complaint.
The following morning, according to the complaint, the driver charged her $1,047.55 for the ride.
"No one — man or woman — should fear such an attack when they simply hire a car service," said the office of the US Attorney for the Southern District of New York in a statement Tuesday.
On Tuesday, federal prosecutors unveiled charges against 24-year-old Harbir Parmar, including kidnapping and wire fraud, after he allegedly filed false charges against other passengers.
"The criminal acts outlined in this complaint are reprehensible," New York Police Commissioner James P. O'Neill said. "These charges are appalling, and such behavior will never be tolerated by the NYPD or any of our local, state, or federal law enforcement partners."
On Feb. 21, authorities said a woman in New York City called for a ride using Uber at about 11:30 p.m. to head to White Plains, New York.
According to the complaint, the woman fell asleep during the ride and, it was during that time, the driver changed her destination on the Uber app from White Plains to Boston.
When she woke up, the car was stopped at the side of the road and Parmar was allegedly sitting next to her with his hand under her shirt, touching her breast.
The victim reached for her phone, but Parmar allegedly took it from her. He then got back into the driver's seat and continued to drive toward Boston.
Parmar allegedly refused to take the woman to White Plains, to a nearby police station, or to return her phone. Instead, Parmar is accused of eventually letting her out of the car on the side of the road in Connecticut.

The victim was able to reach a convenience store sometime after 2 a.m., according to the complaint, and called a cab to take her to White Plains.
Officials have also charged Parmar with wire fraud charges after allegedly, in unrelated incidents, charging thousands of dollars to passengers for false damage claims and wrong destinations.
Between December 2016 and February 2018, prosecutors say Parmar changed the destinations of Uber passengers on at least 11 occasions, overcharging the customers.
During the same time period, Parmar allegedly charged three people for false damage claims, including one customer falsely accused of throwing up in the car.
The charges, authorities claim, have resulted in more than $3,600 in false fees.
Parmar could face a maximum sentence of life in prison if convicted of kidnapping.