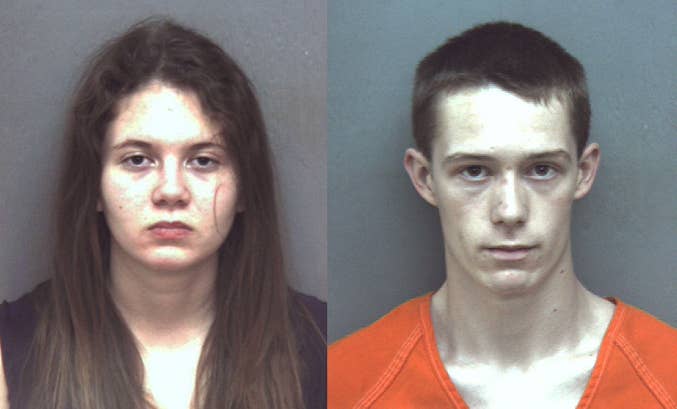 Two former Virginia Tech students have been indicted in the killing of a 13-year-old girl in January.
David Eisenhauer and Natalie Keepers, both 19, were charged Tuesday in the killing of Nicole Lovell, a seventh-grader who had apparently snuck out of her home to meet up with her suspected killers, the Associated Press reported.
Nicole's body was found in January.
Eisenhauer, a former star athlete and member of Virginia Tech's track-and-field team, was charged by a grand jury of first-degree murder, abduction, and hiding Nicole's body.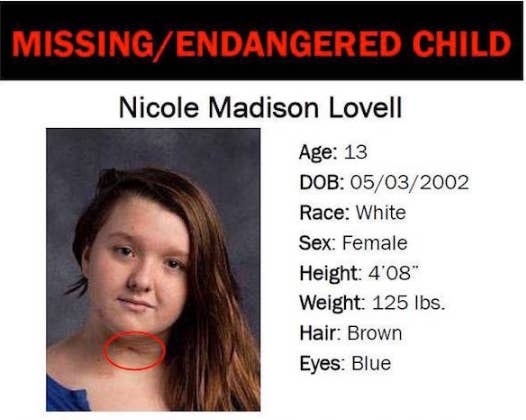 Keepers was charged with being an accessory to kidnapping, accessory to murder, and helping to hide the body.
Authorities have not disclosed the alleged motive for the killing, but prosecutors have accused Keepers of plotting the killing at a fast food restaurant.
At a preliminary hearing in May, Blacksburg Police Detective Ryan Hite said Keepers told investigators the duo had discussed several ways to kill Nicole but eventually settled on grabbing the girl from behind, covering her mouth, and slitting her throat, the Associated Press reported.
Keepers told police she was not present for the actual killing, but said she participated because it made her feel like part of a secret club.
Nicole's disappearance sparked a sense of urgency in Blacksburg because she needed daily medicine for a recent liver transplant. The 13-year-old had survived lymphoma.
The trial is scheduled to begin sometime in March 2017, according to the Associated Press.