Sen. Tim Kaine accepted the vice presidential nomination Wednesday night, and Twitter immediately decided he is a dad joke come to life.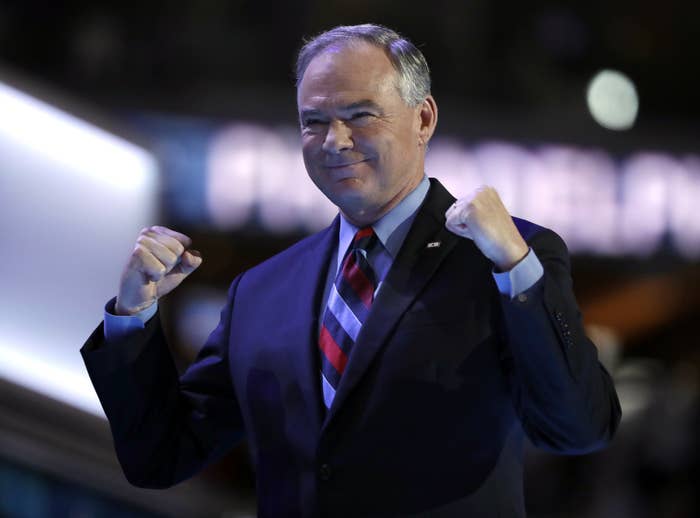 Yes, the senator from Virginia has a reputation as a straight-laced politician who is sometimes described as "boring," but he received plenty of cheers at the Democratic National Convention Wednesday.
But that didn't stop people from describing him as someone quick to pull a dad joke.
But he's cool about it.
Probably super heavy on the dad jokes.
But it's a little awkward when he does it in public.
Sport, champ, slugger.
He's embarrassing in a cool way.
*Pew pew*
Because he just puts on a movie.
Stop it.
Super helpful.
And he does it enthusiastically.
Sweet set of hub cabs on that ride too, I bet.
He's just watching out for you.
And finally: