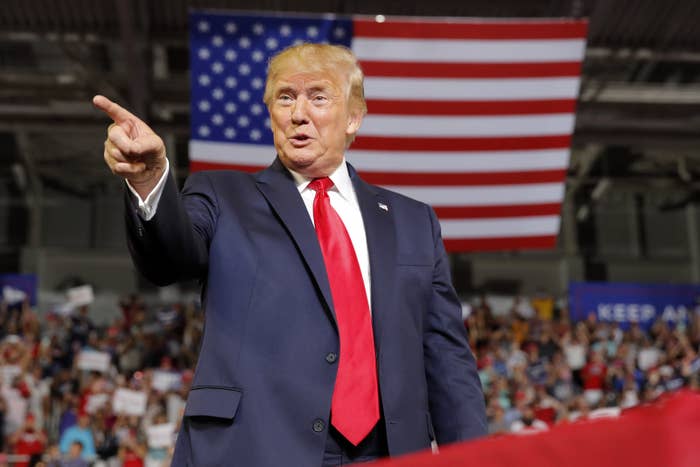 President Donald Trump continued his attacks on four US congresswomen at a campaign rally Wednesday night in North Carolina, singling out Rep. Ilhan Omar and inciting the crowd to chant "Send her back! Send her back!"
The chant echoed racist tweets from the president on Sunday attacking the progressive Democratic congresswomen — Omar, Alexandria Ocasio-Cortez, Ayanna Pressley, and Rashida Tlaib — in which he called on the four to "go back" and "help fix the totally broken and crime infested" countries "from which they came."
Three of the women were born in the US. Omar, a Minnesota representative, was born in Somalia. Her family fled the war-torn country to a refugee camp in Kenya when she was 8 years old and arrived in the US four years later.
The president made no effort to stop the crowd in Greenville on Wednesday night as they called for Omar to leave the country, but instead paused and paced around the podium for several seconds as the chant "Send her back!" grew louder. He did not condemn the crowd.
Since launching his attack against the four congresswomen — all women of color — Trump has doubled down on the comments even after Congress approved a resolution Tuesday condemning his tweets, saying they had "legitimized and increased fear and hatred of new Americans and people of color."

In North Carolina, the president repeated his attacks, singling out the lawmakers before the crowd of thousands and repeated his call for the congresswomen to "leave" the country.
"These left-wing ideologues see our nation as a force of evil," Trump told the crowd.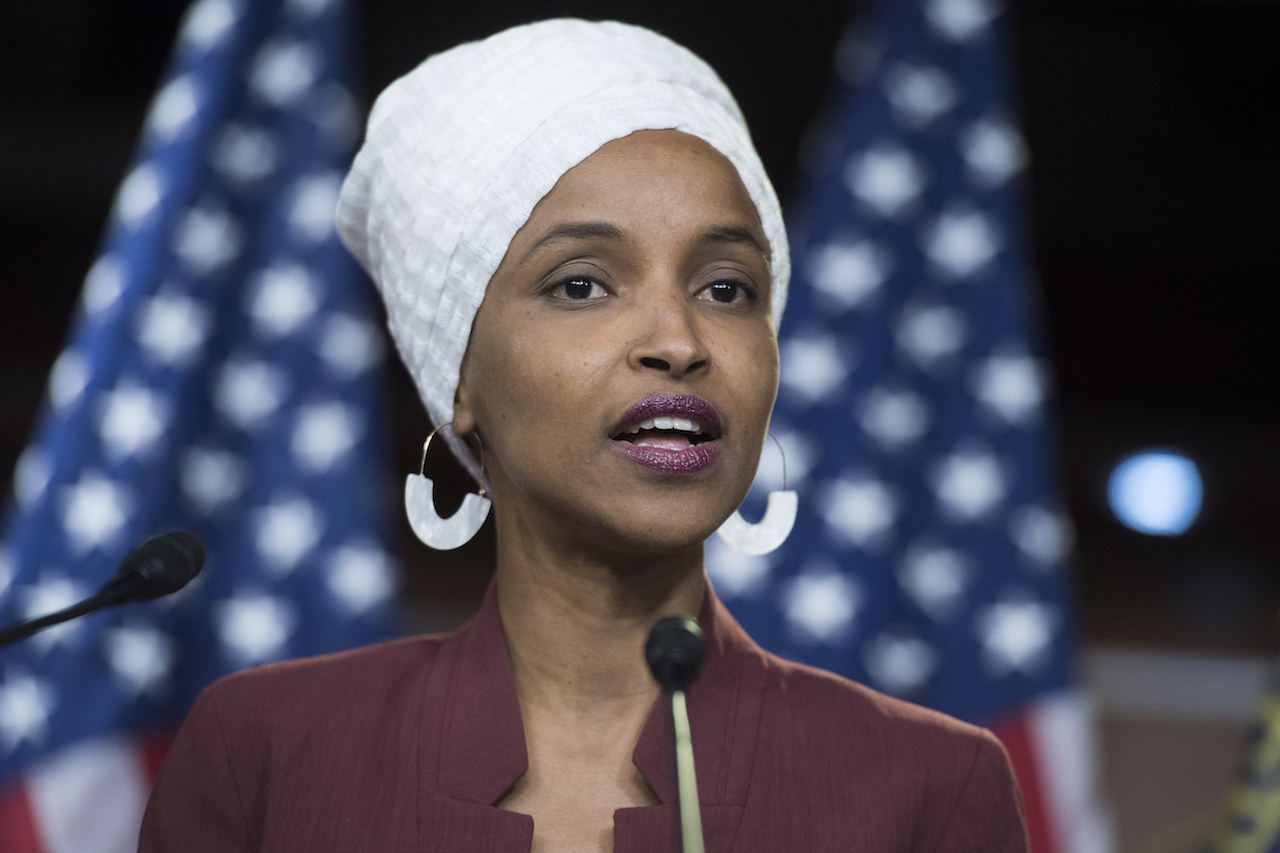 "I have a suggestion for the hate-filled extremists who are constantly trying to tear our country down," Trump said. "If they don't like it, let them leave. Let them leave."
The president also questioned if the women love America, and suggested they "hate" the country.
"They don't love our country. I think in some cases they hate our country. They're so angry," he said.

Omar, Trump claimed, had "slandered the brave Americans who were trying to keep peace in Somalia," and that she had minimized the Sept. 11, 2001 attacks when she said "some people did something."
He then falsely suggested that Omar supported the terror group al-Qaeda, pointing out that in a press conference this week she had refused to condemn the terror group.
"That's our enemy, they are a very serious problem," Trump said at the rally. "She refused to answer, she didn't want to give an answer to that question."
In fact, Omar had refused to answer the question and criticized that Muslim Americans are repeatedly called upon to condemn terrorist acts by Muslim extremists even though they have no connection or relation to the attack.
On Wednesday night, Omar responded on Twitter to the attacks at Trump's rally with a verse from Maya Angelou's poem, Still I Rise.