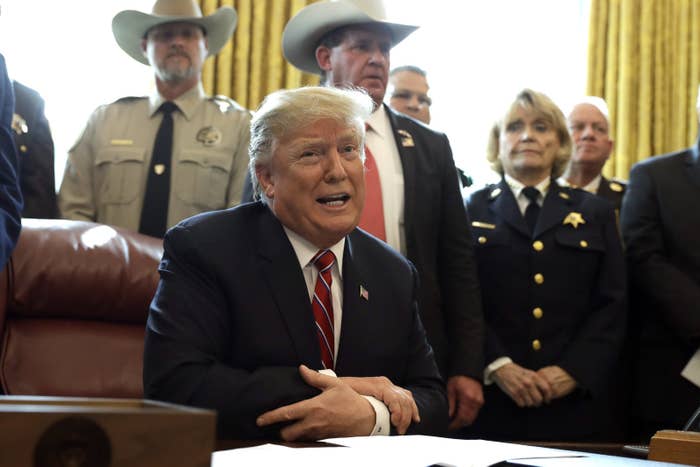 President Trump said Friday he doesn't view white nationalism as a growing threat after the deadly terror attack in New Zealand that left 49 people dead was carried out by a white supremacist who left behind a racist manifesto calling his victims "invaders."
"I don't really," Trump said from the Oval Office after being asked by a reporter. "I think it's a small group of people that have very, very serious problems, I guess."
The comment came shortly after Trump vetoed a resolution to stop his national emergency declaration and plan to use Defense Department funds to pay for a wall at the southern border.
"People hate the word 'invasion,' but that's what it is," Trump said, referring to undocumented immigrants at the US–Mexico border. "It's an invasion of drugs and criminals and people — we have no idea who they are but we capture them."
While the president talked about trying to curtail undocumented immigration in the US, reporters asked whether white nationalism across the globe appeared to be a growing threat.
"If you look at what happened in New Zealand, perhaps that's the case," Trump continued. "I don't know enough about it yet."
The gunman in the New Zealand attack on two mosques livestreamed video of the deadly mass shooting and left behind a lengthy manifesto in which he explained his motivation for attacking Muslim immigrants, repeatedly referring to them as "invaders" of Europe.

Asked whether he had seen the manifesto written by the alleged gunman, Trump, who said he became aware of the events Friday morning, indicated he had not.
Earlier Friday, Muslim leaders in the US called on Trump to "clearly condemn" the New Zealand attack and asked the White House to strongly push back against growing anti-Muslim and anti-immigrant sentiments in the US and around the world.
"Mr. Trump, your words matter, your policies matter," Nihad Awad, founder of the Council on American–Islamic Relations, said during a press conference. "You should condemn this not only as a hate crime, but as a white supremacist terrorist attack. You need to assure us American Muslims that we are protected, and you will not tolerate any physical attack against us, again."

The president's comments from the Oval Office were not the first time he has downplayed white nationalism.

Trump was widely criticized for his remarks after a man drove a car into a crowd of counterprotesters during a white nationalist rally in Charlottesville, Virginia, in 2017, killing a woman.
"I think there is blame on both sides," the president said during a press conference when asked about the white nationalist attack. "You had some very bad people in that group, but you also had people that were very fine people, on both sides."
On Friday, the White House issued a statement condemning the attack in New Zealand, and Trump tweeted that he had called Prime Minister Jacinda Ardern to offer assistance to the country.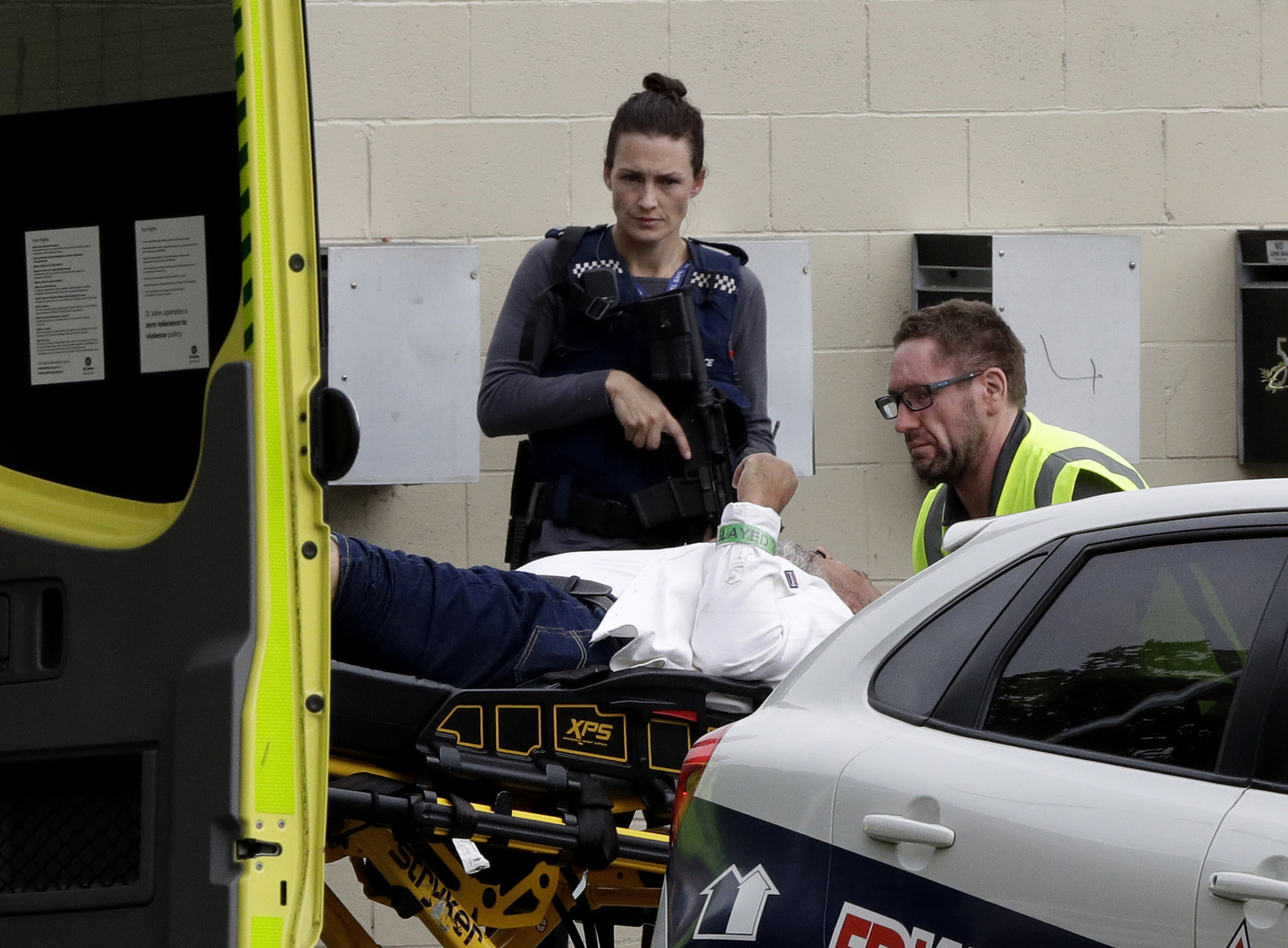 At a press conference shortly after in New Zealand, Ardern confirmed speaking with Trump, recalling that when the president asked what the US could do for support, she answered, "my message was sympathy and love for all Muslim communities."
Asked if she agreed with Trump's assertion that white nationalism was not a rising threat, Ardern flatly responded, "No."