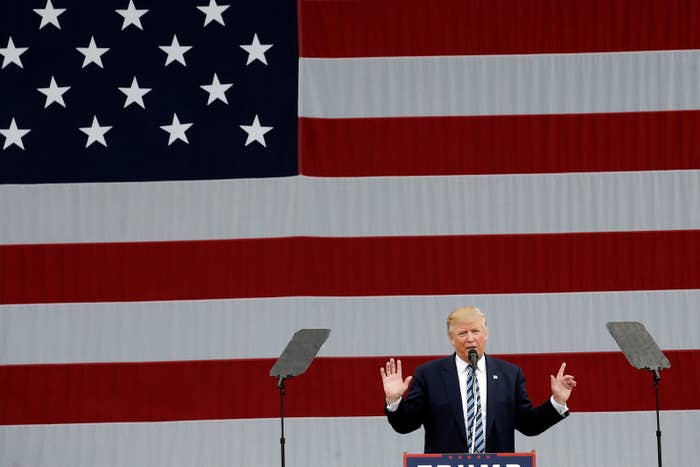 Donald Trump on Friday suggested that a Mexican billionaire might be behind the series of news stories related to allegations that he has inappropriately touched women without their consent.
Multiple women in recent days have accused the real estate mogul and Republican nominee of forcing himself on them, kissing them on the mouth without warning, or groping them, including two women who spoke to The New York Times.

On Friday, Trump tried to link Mexican billionaire Carlos Slim to the allegations.
"No paper is more corrupt than the failing New York Times," Trump told supporters at a rally in Greensboro, North Carolina. "The largest shareholder in the Times is Carlos Slim. Now, Carlos Slim, as you know, comes from Mexico."
Slim, with an estimated worth of about $50 billion, was rated by Forbes magazine as the fourth richest man in the world this year. The self-made millionaire made his fortune with his mobile phone company America Movil and in 2015, according to Reuters, became the largest single shareholder in the Times with a 16% of shares.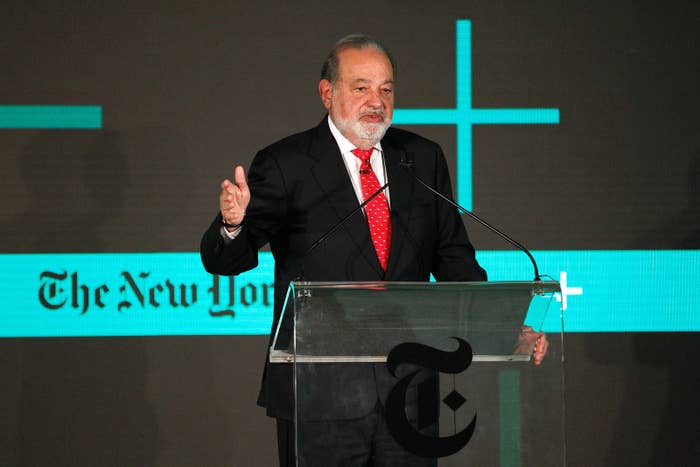 During his presidential campaign, Trump has repeatedly criticized Mexico for "taking" American jobs and "sending their worst" when it comes to immigration. Building a wall has been a central point at his campaign rallies and on Friday, he added Slim to the mix.
"He's given many millions of dollars to the Clintons and their initiative," Trump said. "So Carlos Slim, largest donor of the paper, from Mexico."
The two women who spoke to the New York Times, and a former reporter for People Magazine who alleged Trump kissed her forcefully and uninvited whiles he was working on a story about his marriage, have said they came forward after the nominee denied having ever kissed or grabbed women unsolicited, as he recalled in a leaked video from Access Hollywood.
On Friday, another woman told the Washington Post that Trump groped her in the early 90s. And former contestant on The Apprentice alleged that Trump forced himself on her in 2007 under the guise of interviewing her for a job at hotel in Beverly Hills.
Trump and Slim's companies have crossed paths in the past, including a project that Slim's television company, Ora TV, cancelled with Trump in 2015 when the real estate mogul called Mexican immigrants entering the United States rapists.
Although there is no evidence that Slim was a factor in any of the news stories that have surfaced against Trump, the Mexican billionaire and the Clintons are friends.
Slim received the Global Citizen's Award from the Clinton Global Initiative in 2012. And Clinton travelled to Mexico in 2014 to an annual event celebrating Slim's charities.
Trump hinted at some bad blood between him and Slim in 2013, when David Letterman compared the Mexican mogul's worth of about $60 billion at the time to Trump's $9 billion.
"I don't feel so good when you mention Carlos Slim," Trump told Letterman.