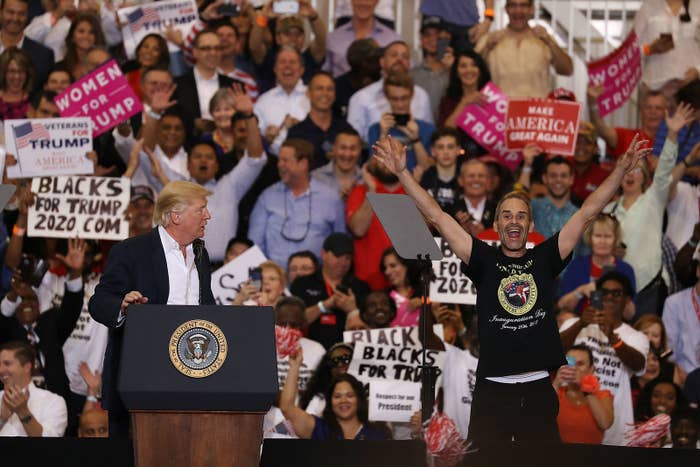 President Donald Trump paused in the middle of his speech during a rally in Florida and suddenly invited a supporter up on stage Saturday after recognizing the man from television.
Gene Huber had apparently been the first person in line to a rally in Melbourne, Florida, that drew more than 9,000 supporters Saturday. He had given multiple interviews to reporters covering the event, seemingly catching the attention of the president.
"Look at this guy, c'mon!" Trump said, pointing at Huber. "Hop over the fence, come on, he can do it."
The seemingly impromptu invitation to stand along with the 45th president seemed to catch the Secret Service off-guard — for a few seconds they appeared to block Huber's path as he tried to make his way up on stage.
"Don't worry about him," Trump said.
Huber than ran to Trump and hugged him.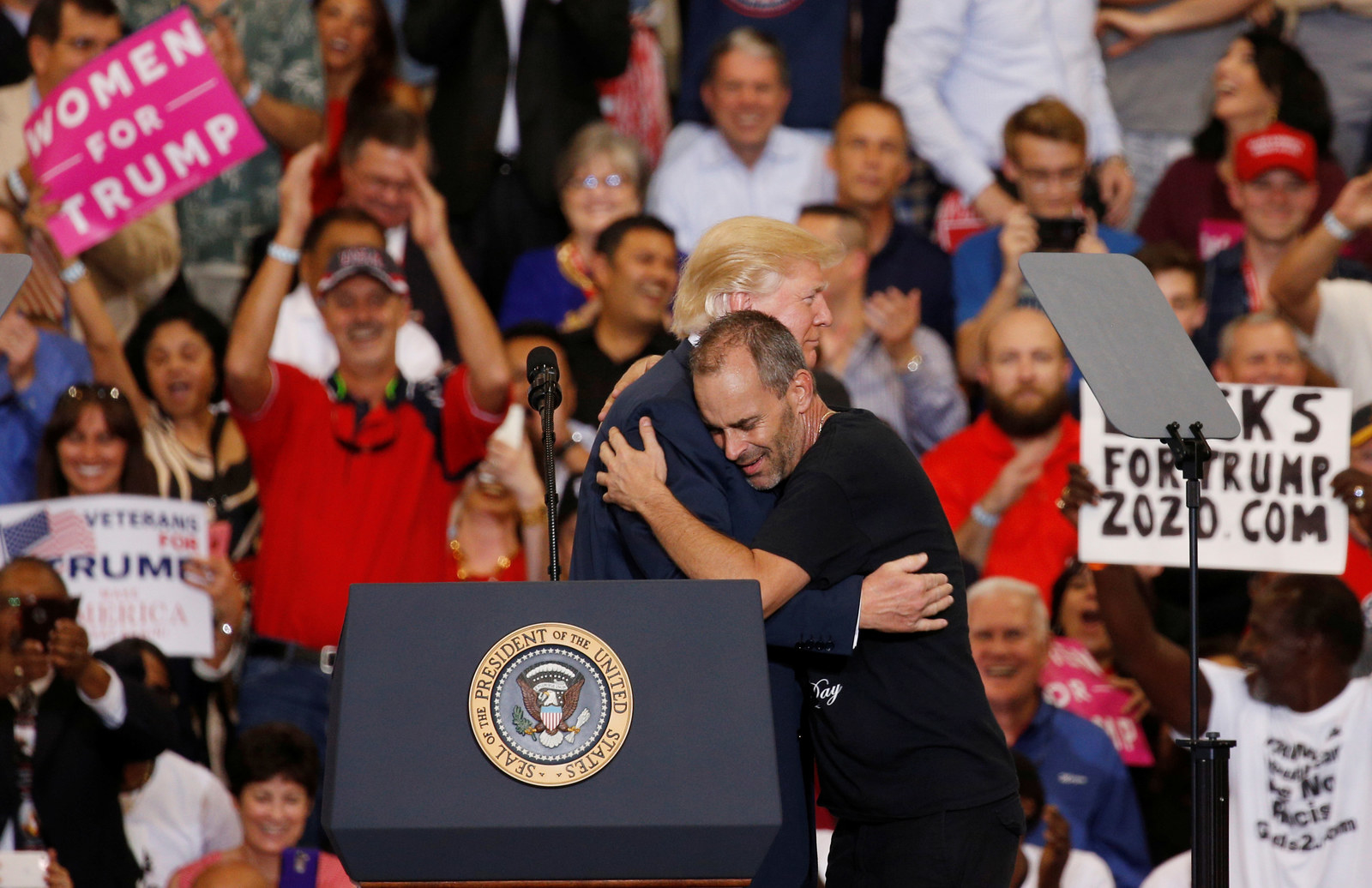 "Say a couple of words to this crowd," Trump told Huber.
Huber was wearing was wearing a black T-shirt with an image of the president on it, and at one point raised his hands up in the air along with Trump.
"We the people, our movement, is the reason why our president is standing here today," Huber said. "I knew he was going to do this for us."
Huber had done several interviews with reporters before the rally, saying it was an "honor" to be the first person standing in line.
"A star is born," Trump said as Huber left the stage.
Huber said he had been standing in line since 4 a.m.
"I want to tell you something, it was the moment of my life," Huber told CNN after the encounter. "I will never ever ever forget what just happened."
Huber said he has been a big supporter of Trump for two years during he which he had been "fighting battles in and out of lies and terrible things always said about him."
"But we stuck together and it is just an amazing feeling," he said. "He said that he loves me, and I love him, with all my heart."
Huber said he was such a big fan of Trump's that he has a six-foot cardboard cutout of the president at his home.
"I salute that every single day," he said. "And I pray and tell him, 'Mr. President, I pray for your safety today.'"
He also credited Trump for getting him interested in politics.
"He taught me everything," he said.