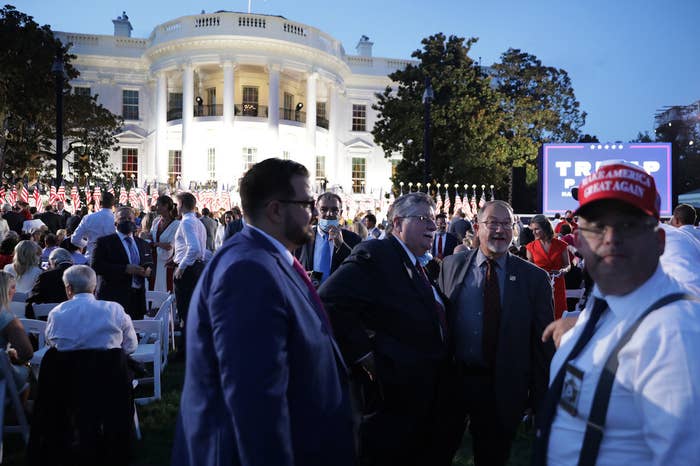 BuzzFeed News has reporters around the world bringing you trustworthy stories about the impact of the coronavirus. To help keep this news free, become a member.
President Donald Trump addressed the Republican National Convention from the White House on Thursday as a packed audience largely ignored precautions meant to prevent the spread of COVID-19, instead sitting shoulder to shoulder and donning few masks.
An estimated 1,500 people were expected to gather on the South Lawn, including Republican members of Congress, despite DC rules that prohibit gatherings of more than 50 people and require anyone entering the city from a "high-risk state" to self-quarantine for 14 days. Those rules, however, don't apply to federal property, so the White House was exempt from the restrictions.
The novel coronavirus has infected more than 13,000 people and killed 605 in Washington, DC, according to the city's latest numbers.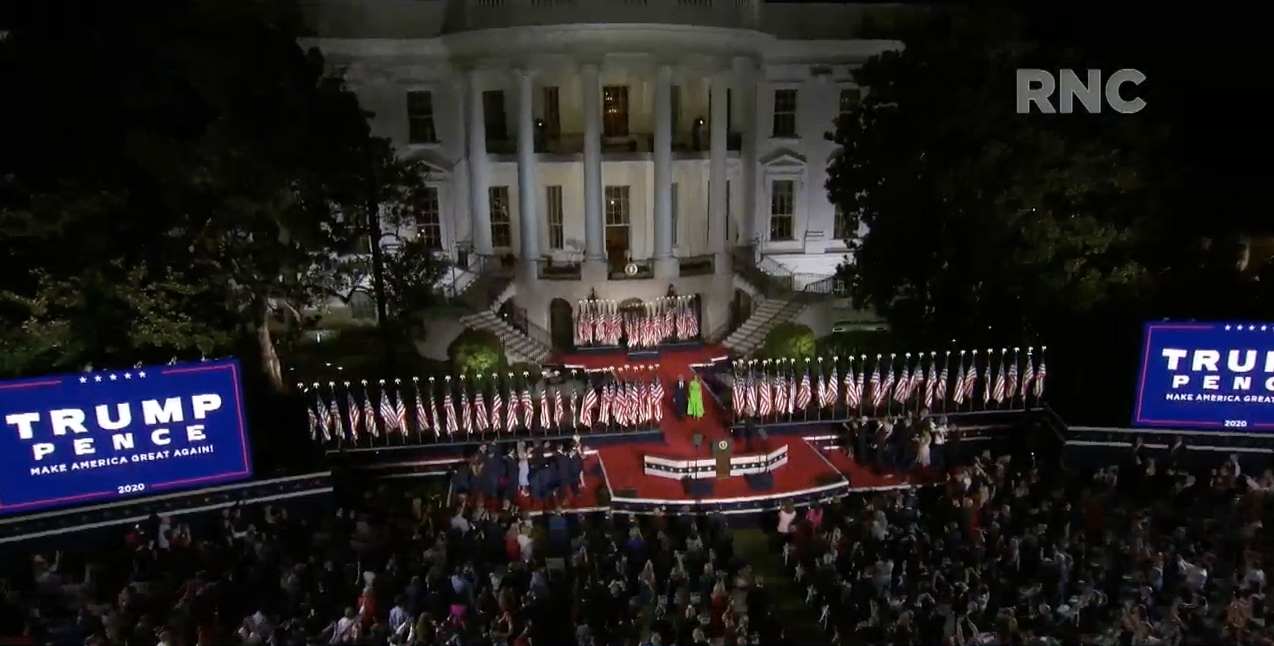 Some reporters at the event also noted they had not been tested for COVID-19 before entering the crowded lawn.

When asked by reporters earlier in the day about what COVID-19 protections were put in place for the event, the White House issued a statement saying the RNC worked with a company, Patronus Medical, to "make certain proper protocols are in place to ensure the safety and well-being of individuals at convention venues."
"These strict protocols are in full compliance with multiple guidelines set forth by the United States Centers for Disease Control, the District of Columbia Department of Public Health, and other leading authorities on health safety," Robert G. Darling, chief medical officer for Patronus Medical Corp, said in a statement provided by the White House.
The statement did not give any specifics about what measures had been taken.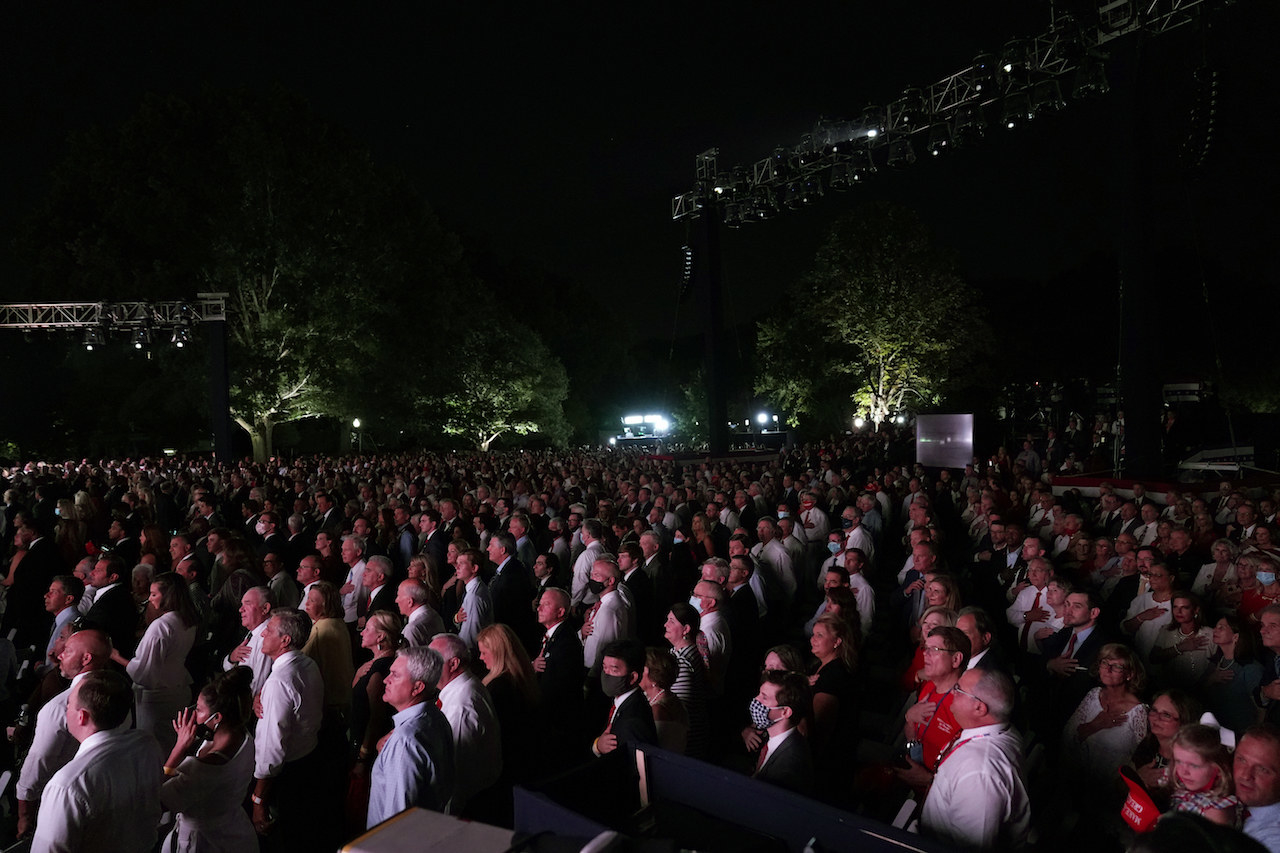 Trump has faced criticism for his administration's response to the coronavirus, for his comments dismissing the severity of the pandemic, and for refusing to wear a face mask for most of the year as an example.

Despite the pandemic, Trump made it clear throughout the year he was looking for the RNC to resemble the crowded, rowdy gatherings of previous election campaigns.
In June, the president pushed for the RNC to move the event from North Carolina to Jacksonville, Florida, after North Carolina's governor would not guarantee lifting pandemic restrictions.
By late July, a portion of the convention that was supposed to be held in Florida was also canceled because of COVID-19 concerns.