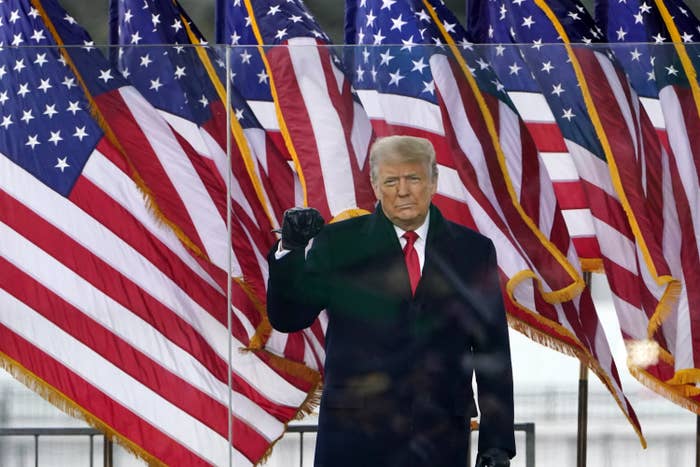 President Donald Trump could face an investigation for his role in inciting a violent group of supporters to stage an attempted coup at the Capitol in order to stop Congress from cementing his electoral loss, federal prosecutors said Thursday.
"We're looking at all actors," acting US Attorney Michael Sherwin for the District of Columbia said when asked if the Department of Justice would be looking into the president's incendiary speech, in which he urged supporters to march on the Capitol. "Anyone who had a role and the events fit the elements of a crime, they're going to be charged."
A mob of the president's supporters rushed past police officers and forced their way into the Capitol, prompting the evacuation of lawmakers just as they were certifying President-elect Joe Biden's presidential victory.
For weeks, Trump had encouraged the rioters to head to the Capitol for what typically a ceremonious event, lying that Vice President Mike Pence had the authority to not certify the electoral count in an effort to overturn the election results.
Moments before the violence broke out, Trump addressed the supporters, telling them to "fight like hell" and encouraging them to head down Pennsylvania Avenue in a show of force to persuade legislators to stop the election certification.
What ensued was a historic assault on the Capitol as the mob broke through doors and ransacked the offices of members of Congress.
Sherwin said some of the rioters were carrying weapons and stole items from inside the building. One of the women who rushed into the building was shot and killed by Capitol Police.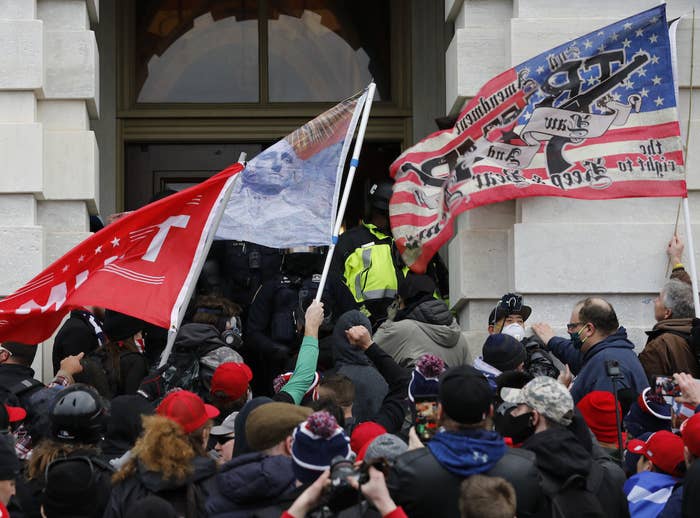 In a call with reporters, Sherwin said the DOJ had been working with law enforcement partners in preparation for the protest and, in the past 36 hours had filed 55 criminal cases in connection with the ensuing violence and vandalism.
Fifteen of those cases were directly tied to the storming of the building and filed in federal court Thursday, Sherwin said. The charges included unlawful entry, weapons possession, and theft of property.
"There was a large amount of pilfering in the Capitol," Sherwin said. "Materials were stolen from the offices and those will be delineated in the charges."
The DOJ expects to pursue charges against more people involved in the deadly insurrection on Wednesday, adding that Trump could be considered in the investigation.
Even after the insurrection, Trump continued to justify the violent actions of his supporters, telling them in a video, "We love you. You're very special." The video and subsequent tweets were later removed by Twitter because the president continued to spread lies about his election loss.
Sherwin added that the decision by Capitol Police not to detain people who had broken into the federal building made their job more difficult.
"It appears hundreds of people flooded the Capitol, and hundreds egressed and were not zip-tied by Capitol Police," Sherwin said. "The scenario has made our job difficult."