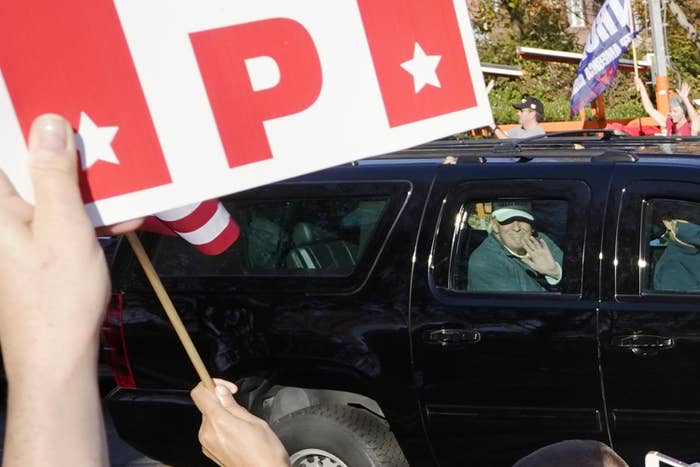 President Donald Trump was out golfing at the Trump National Golf Club in Virginia on Saturday when former vice president Joe Biden clinched a victory and handed Trump a loss in the bitterly fought 2020 election.
As Trump's motorcade made the 26-mile trip back to the White House, the president drove past jubilant crowds celebrating his loss outside his golf course, on the streets, on the side of the highway, and on overpasses.
New results that came in from Pennsylvania on Saturday morning handed Biden the state and its 20 electoral votes, pushing him over the 270 electoral vote threshold to clinch the victory.
Across the country, people ran out into the streets to celebrate. That also included people celebrating Trump's defeat, and they took their positions along his motorcade route, waiting for him to pass by on the way back to the White House.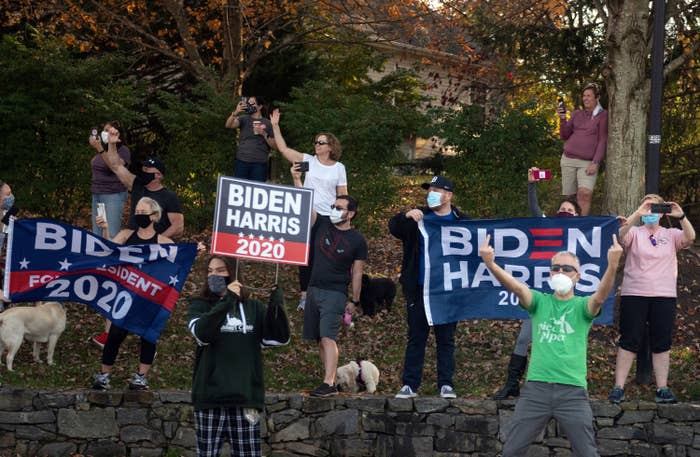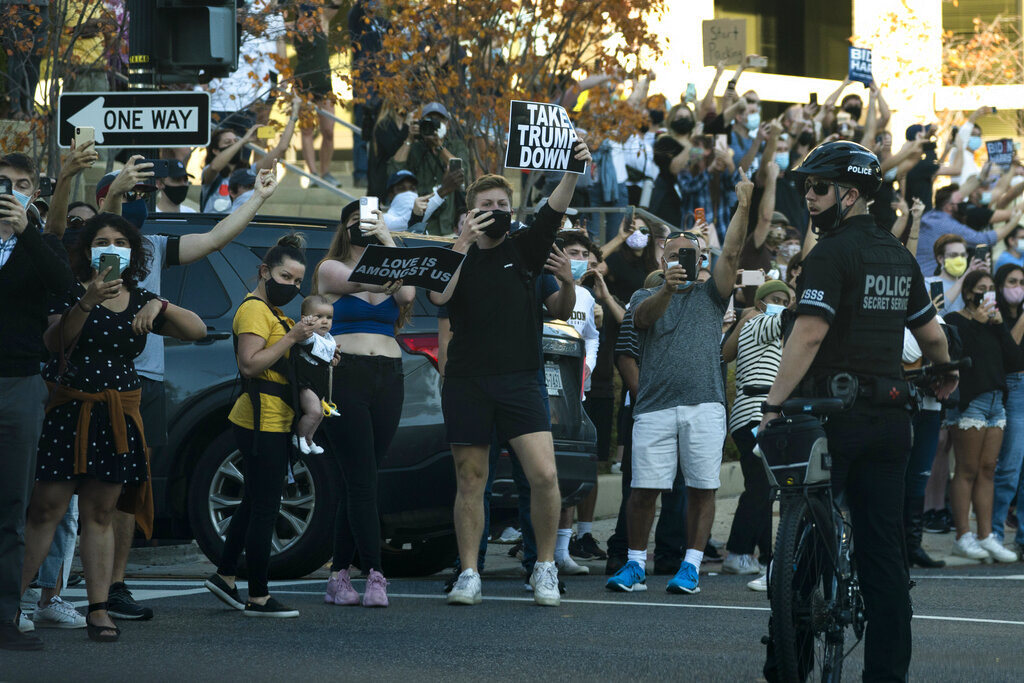 There were some Trump supporters along the way as well, including a group that stood right outside at the entrance of his golf club, holding banners and flags in support.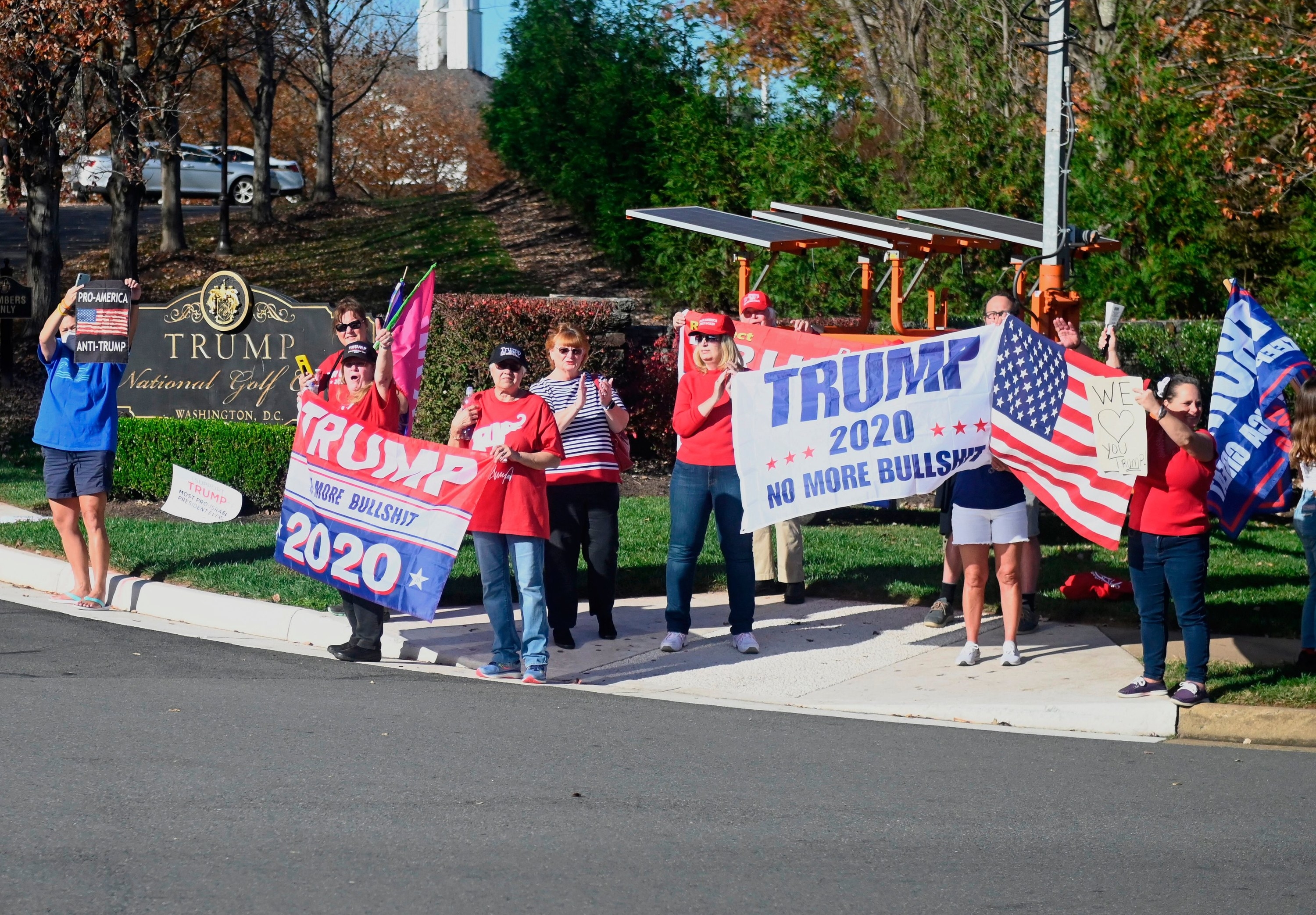 But the president's route back to the White House was littered with supporters of Biden and Kamala Harris. They held signs saying "BYE DON" and "YOU LOSE & WE ALL WIN," as well as Biden–Harris flags.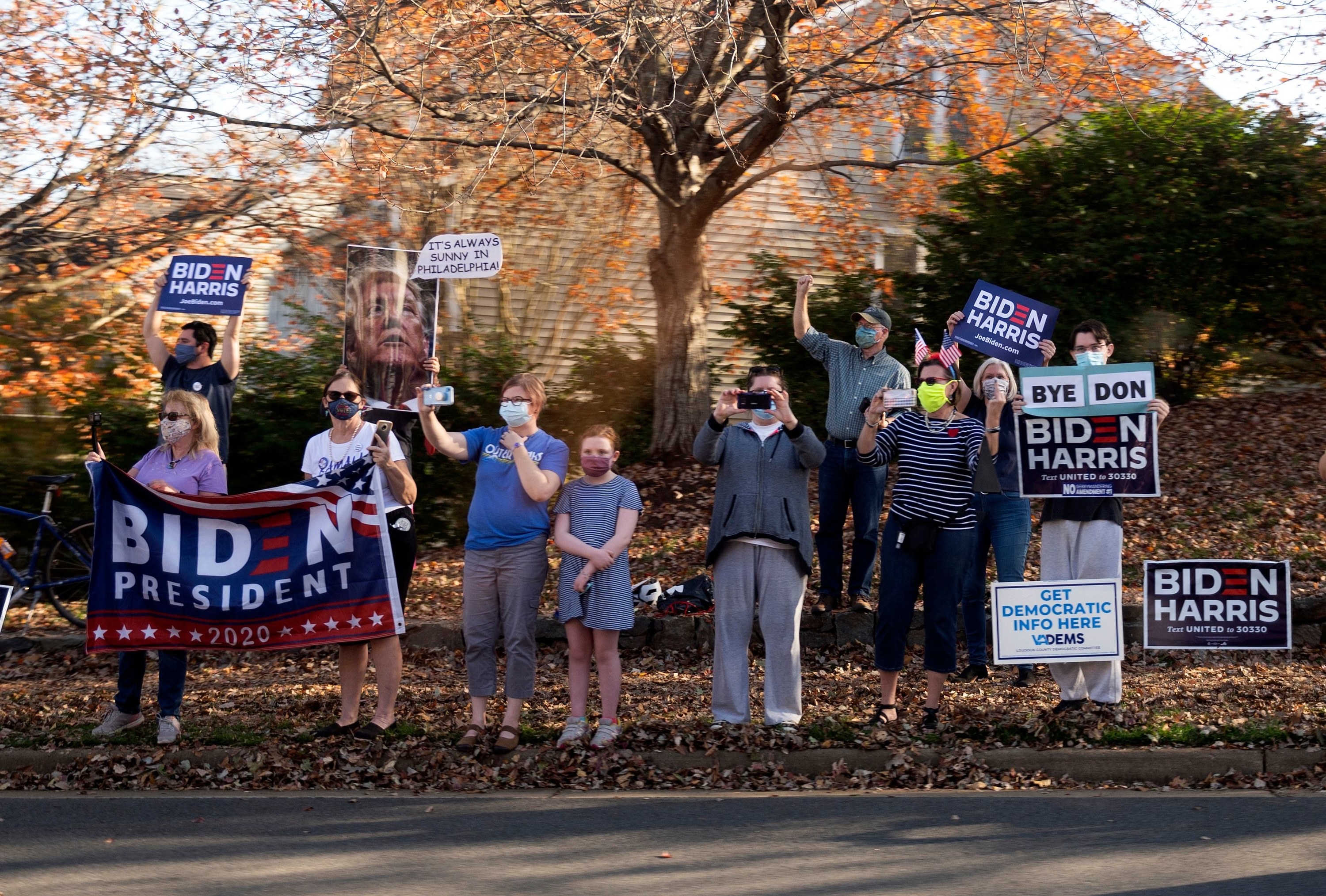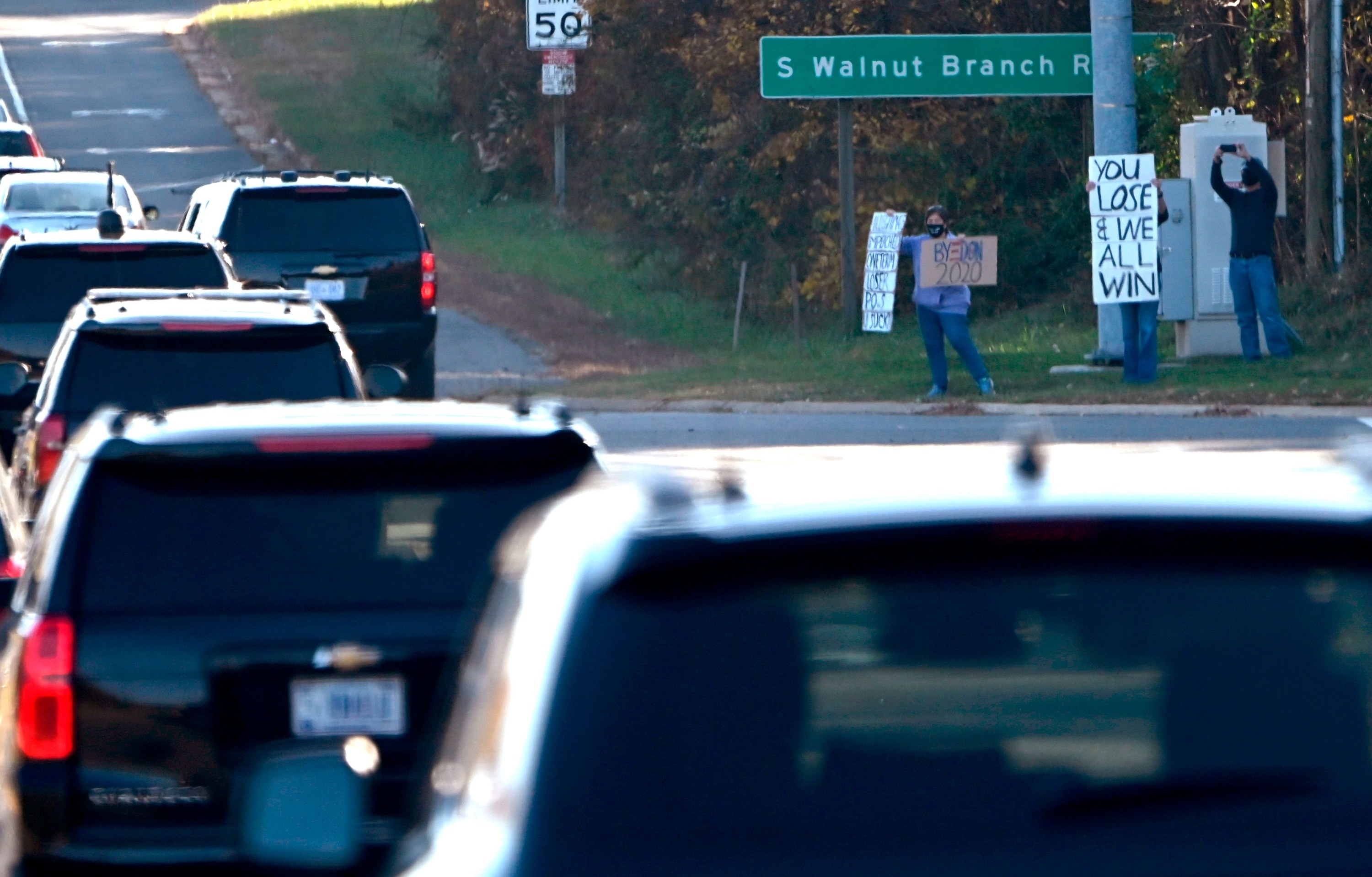 Others waved and flipped off the motorcade as it passed by on its trek back to 1600 Pennsylvania Ave.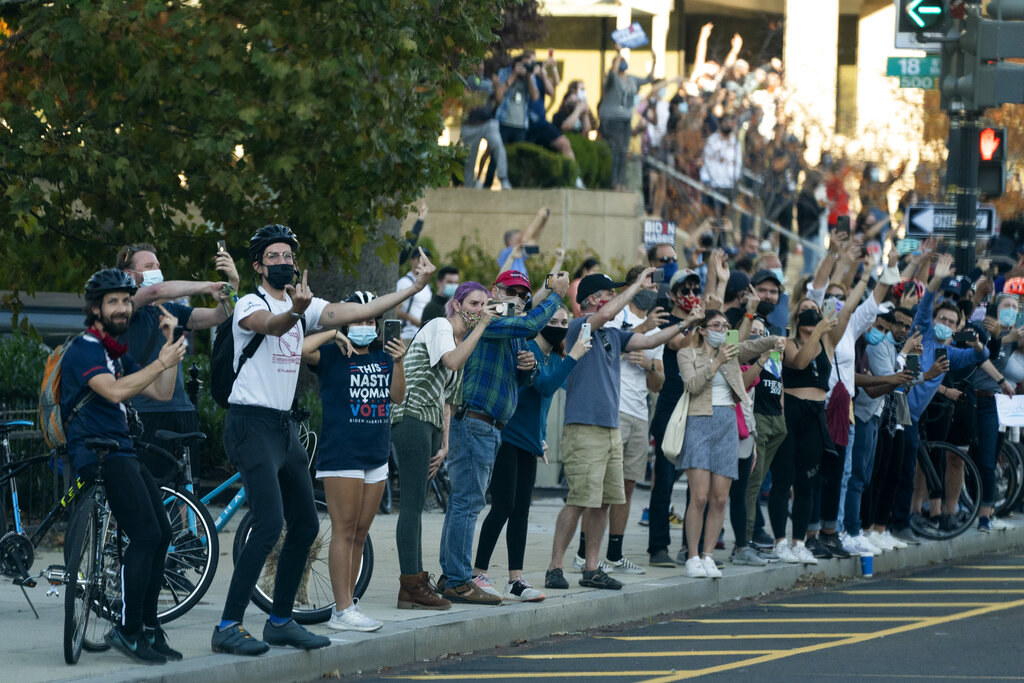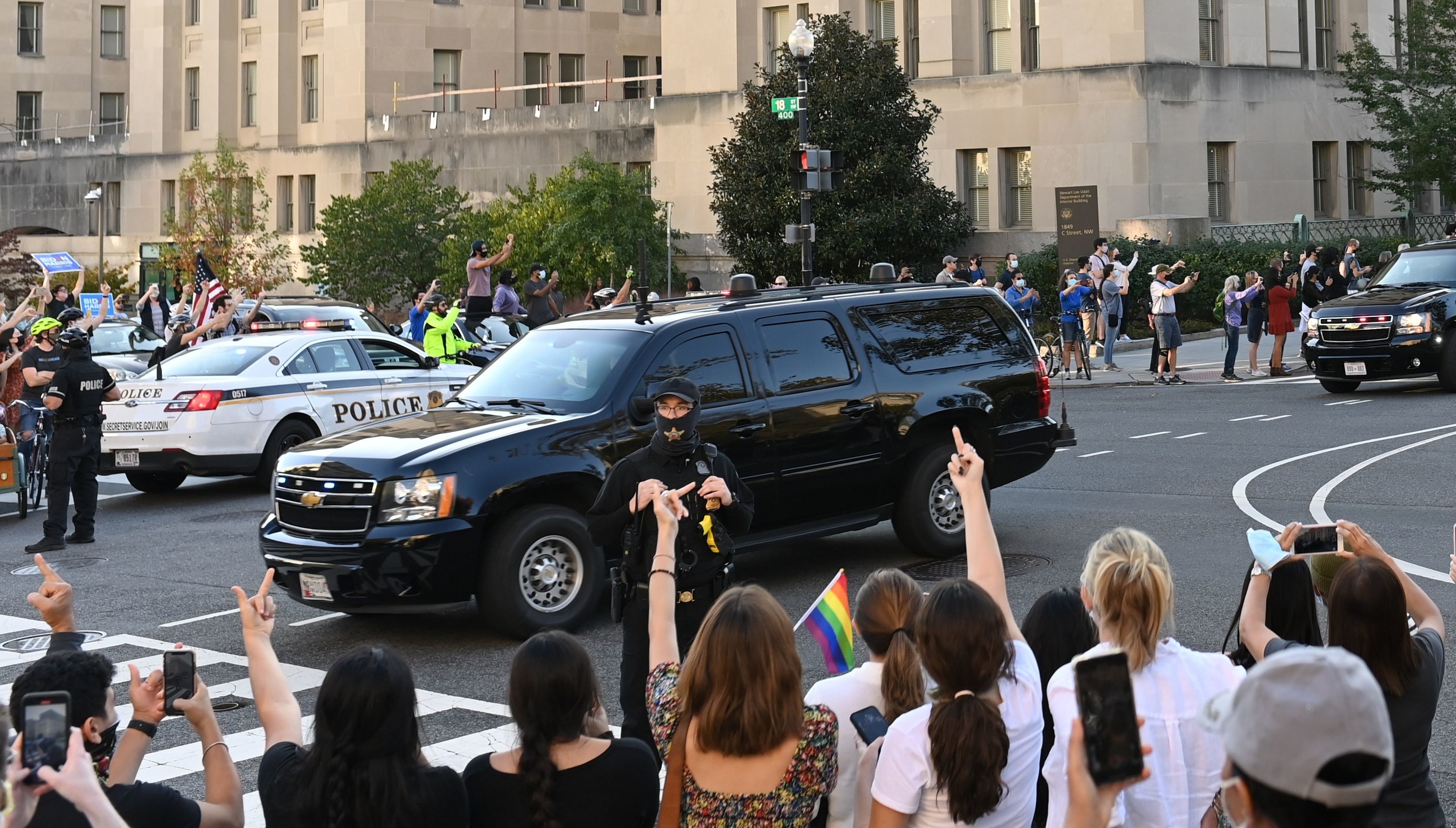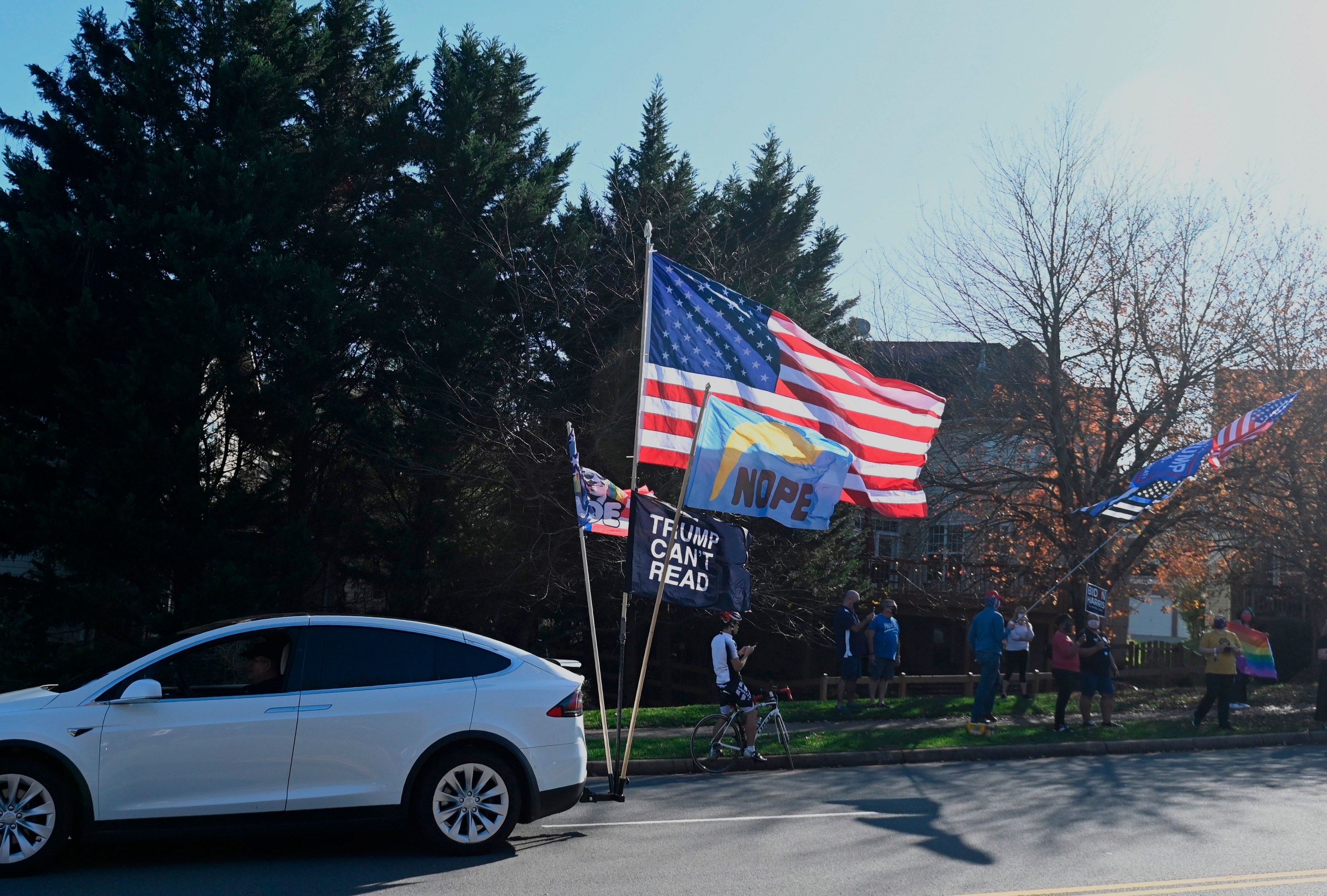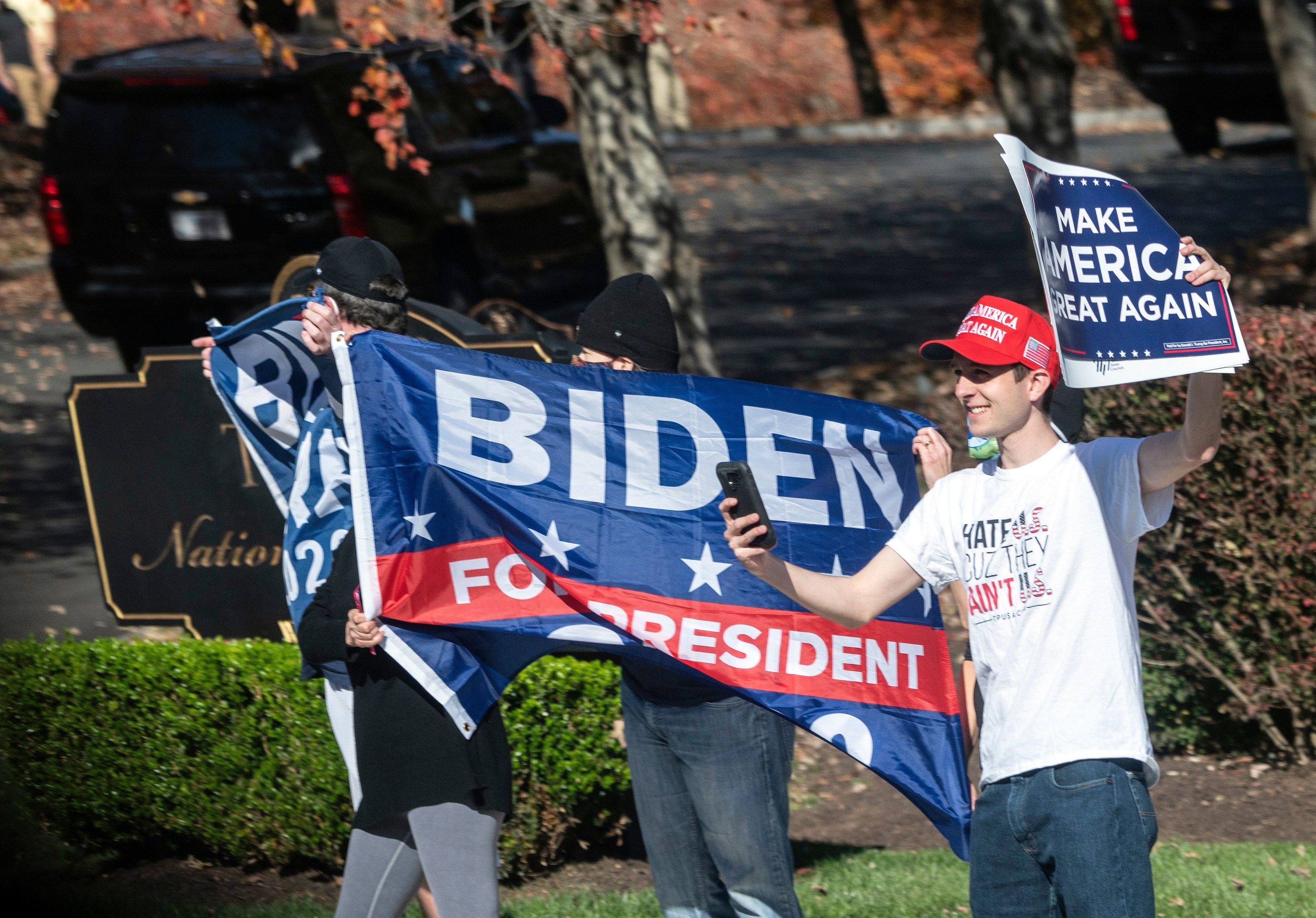 After Biden's victory was declared, the Trump campaign put out a statement saying it would continue to fight the results in court, repeating unsubstantiated claims of widespread voter fraud.

On his Saturday route, people had their own message for the president, like one who brandished a sign reading "GOOD RIDDANCE."
People were ready to deploy banners and signs all along the presidential route Saturday.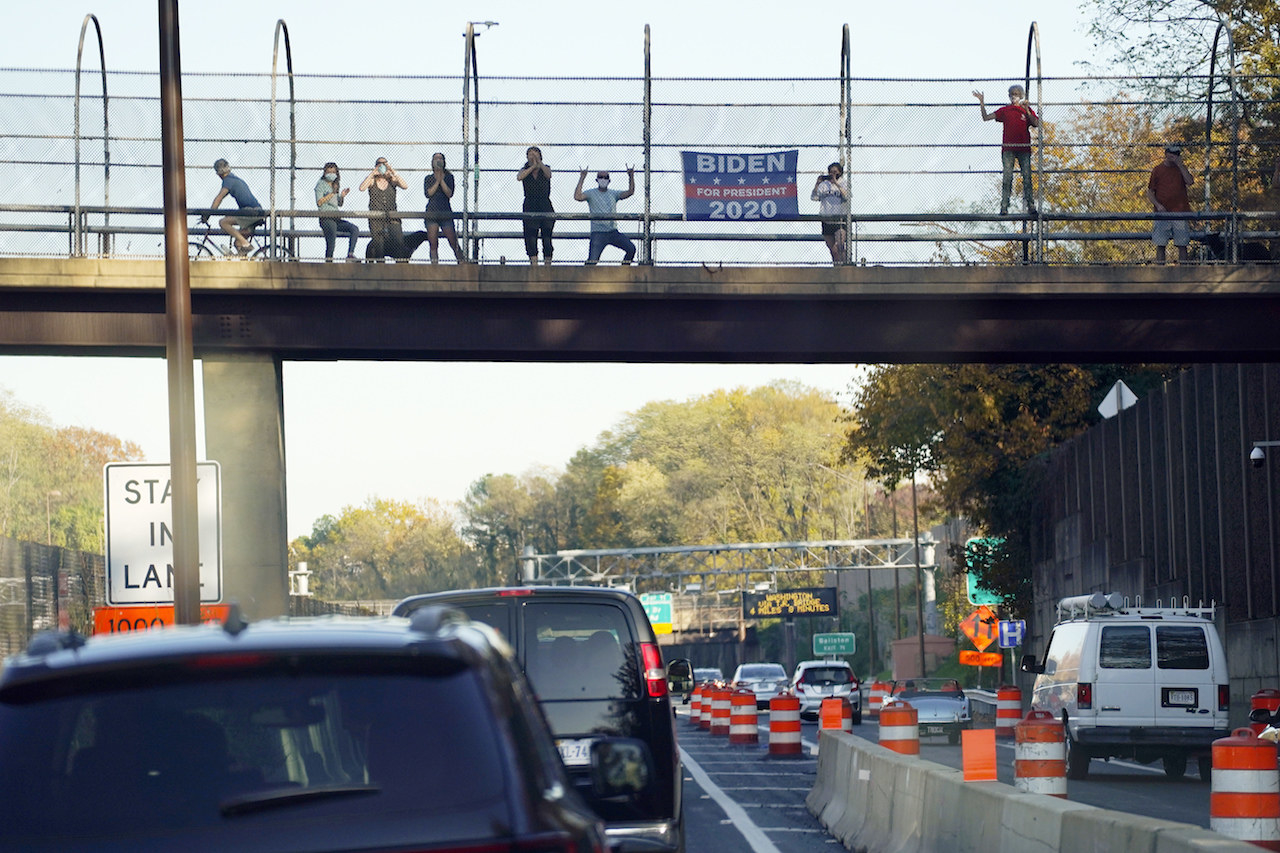 When he finally arrived at the White House, he was photographed clutching his phone in his hand.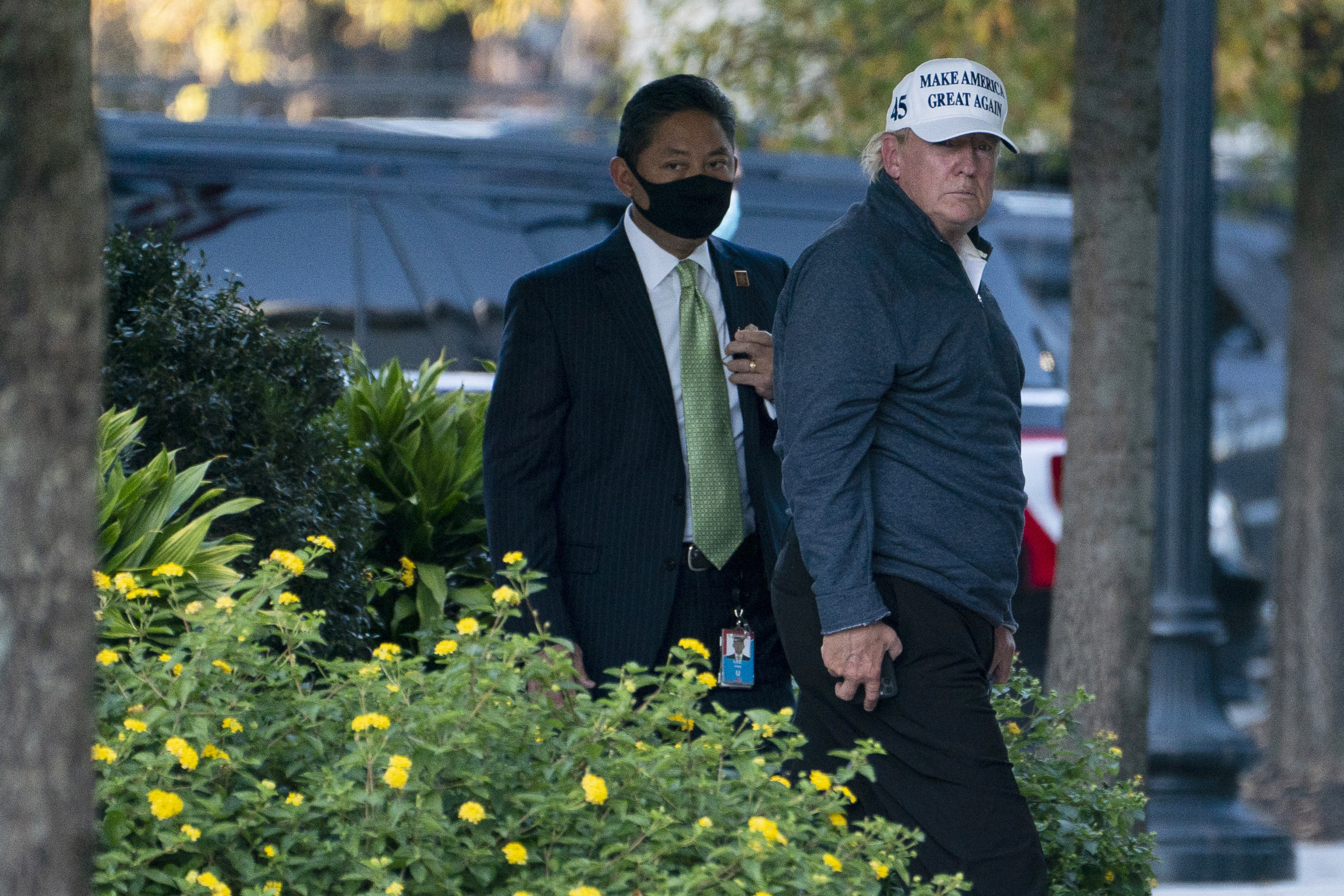 Trump, a prolific tweeter who has spread mass falsehoods about voter fraud on the platform in the past few days, did not tweet for hours after he lost the election.
But slightly over an hour after he was back at the White House, he fired off an all-caps tirade on Twitter: "THE OBSERVERS WERE NOT ALLOWED INTO THE COUNTING ROOMS. I WON THE ELECTION, GOT 71,000,000 LEGAL VOTES. BAD THINGS HAPPENED WHICH OUR OBSERVERS WERE NOT ALLOWED TO SEE. NEVER HAPPENED BEFORE. MILLIONS OF MAIL-IN BALLOTS WERE SENT TO PEOPLE WHO NEVER ASKED FOR THEM!"
The tweet was immediately flagged on the platform as false.