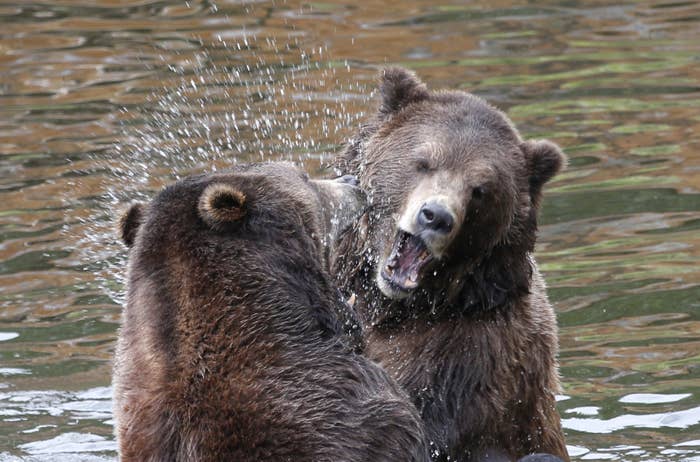 Shooting wolves and bears from airplanes is once again legal in Alaska's national wildlife refuges after President Trump signed legislation to allow the hunting of predator animals.
The legislation signed Monday repeals a federal rule put in place during the Obama administration that banned the aerial shooting or baiting of animals with food in order to curb the population of bears, wolves and other predators.
Put in place by the US Fish and Wildlife Service in August 2016, the rule prohibited the hunting of predator animals unless it was authorized by a refuge manager. It also outlined specific times when the ban could be temporarily lifted in order to reduce a predator population if the decision had been evaluated and other alternatives studied.
Former Fish and Wildlife Service Director Dan Ashe, characterized the hunting tactics at the time as "a withering attack on bears and wolves that is wholly at odds with America's long tradition of ethical, sportsmanlike, fair-chase hunting."
Alaskan lawmakers disagreed.
"Not only was it a massive jurisdictional power grab, it clearly undermined the laws passed by Congress to protect Alaska's authority to manage fish and wildlife upon all our lands," Alaska Rep. Don Young, a Republican, said in a statement earlier this month when the Senate passed the resolution along a party-line vote. "Alaskans take the management of our lands and wildlife extremely serious."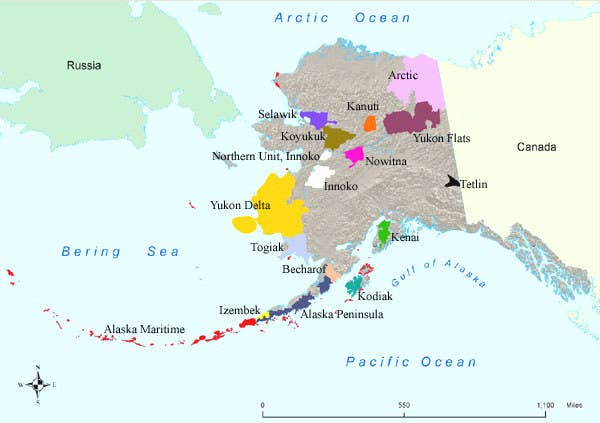 National wildlife refuges cover nearly 78 million acres in Alaska, stretching from the Arctic in the north to the Aleutian islands in the south.
According to the Fish and Wildlife Service, the practice of "predator control" was implemented often to increase the population of other non-predatory species, including those that would be targeted by hunters in the refuges.

The ban also prohibited the killing of bears when they were near cubs or dens.
The Center for Biological Diversity criticized the legislation as it headed to President Trump's desk for his signature.
"This isn't hunting - it's slaughter," government affairs director for the Center for Biological Diversity Brett Hartl said in a statement. "Killing wolves and bears in this cruel, unsportsmanlike fashion is outrageous, especially in national wildlife refuges that belong to all Americans."
The Sierra Club also condemned the lifting of the ban.
"Targeting cubs with mothers, baiting, and other extreme hunting measures promoted by this resolution have no place on our public lands," said Alli Harvey, Alaska representative with the Sierra Club's Our Wild America campaign.

Alaska's congressional delegation, however, supported the bill's passage through the Senate and House to overturn the hunting ban. Republican Sen. Dan Sullivan applauded the change and criticized the Fish and Wildlife Service, which he said usurped the state's authority.

"Alaskans have been able to maintain these strong and life-sustaining traditions through a rigorous scientific process that allows for public participation and ensures we manage our fish and game for sustainability, as required by the Alaska Constitution," he said.