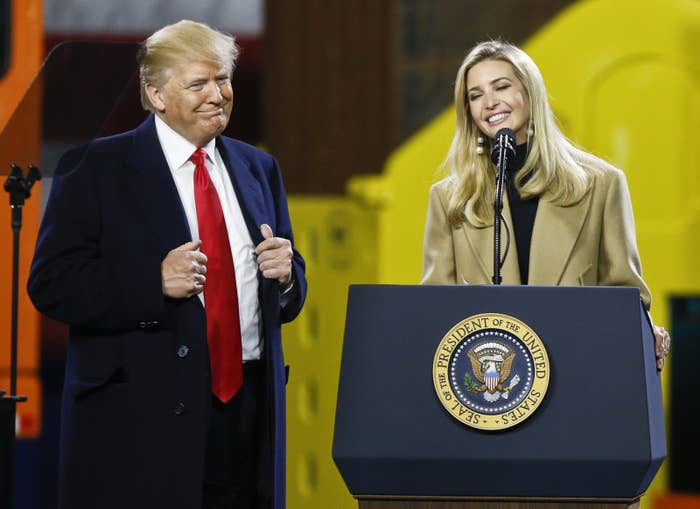 As he searches for a replacement for outgoing UN Ambassador Nikki Haley, President Trump told reporters Tuesday that his daughter Ivanka would be a "dynamite" successor — if it weren't for that whole nepotism thing.
"People that know, know that Ivanka would be dynamite," Trump told reporters as he walked toward Marine One outside the White House Tuesday. "But, you know, I'd then be accused of nepotism, if you can believe it."
Ivanka Trump is currently a senior adviser in her father's White House, an unpaid position that raised eyebrows from the very start of the administration. Her husband, Jared Kushner, also serves as a senior adviser.
Trump brought up his own daughter as a possible representative of the US at the United Nations in true Trump fashion, telling reporters he "heard" other unspecified and unnamed people bring up Ivanka's name as a candidate to replace Haley.
"I've heard a lot of names," he told reporters. "I've heard Ivanka. How good would Ivanka be?"
Other names have been tossed about in consideration for the post, which Haley is expected to leave by the end of the year, including Richard Grenell, the current US ambassador to Germany, and Goldman Sachs executive and former deputy national security adviser Dina Powell.
"Dina is certainly a person I would consider. She is under consideration," Trump said.
But it was his eldest daughter that Trump devoted most of his time to by praising her as a possible candidate to reporters.
"I'm not sure there's anybody more competent in the world, but that's OK," he said.
However, Ivanka later poured cold water on the speculation.
"It is an honor to serve in the White House alongside so many great colleagues and I know that the President will nominate a formidable replacement for Ambassador Haley," she tweeted on Tuesday afternoon. "That replacement will not be me."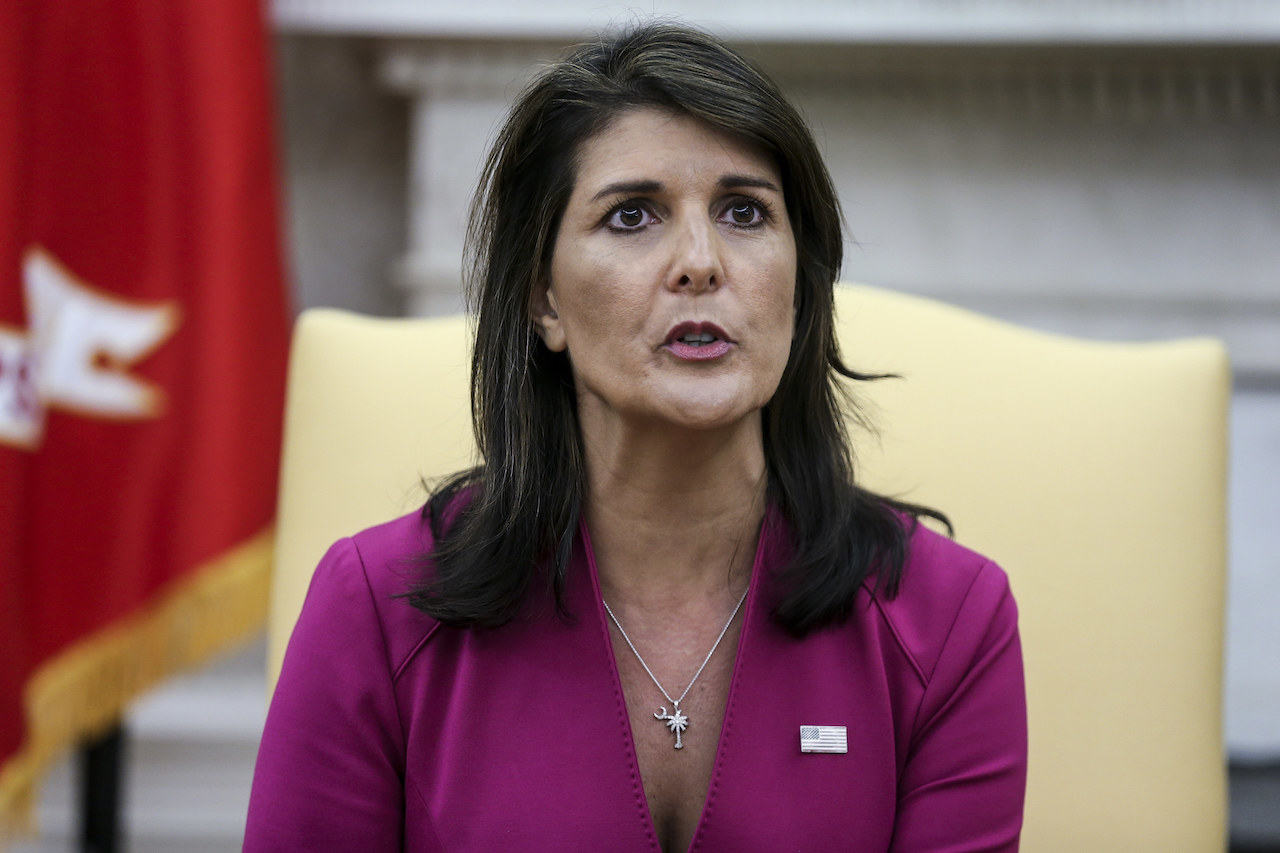 This isn't the first time Ivanka Trump's name has been mentioned as a possible replacement to Haley at the UN.
Last year, the New York Times reported that Ivanka and her husband were considering the possibility of her replacing Haley if Haley had been tapped to replace then–secretary of state Rex Tillerson.
Law prevents the president from handing out jobs to his family in his Cabinet or other agencies, but a federal judge has previously ruled that the law does not apply to White House staff positions.

If the president named his daughter as ambassador to the UN, a top position on the world stage, it would certainly raise questions about the decision and likely face intense criticism and scrutiny from Congress, something that Trump seemed aware of.
"I think Ivanka would be incredible," he told reporters. "That doesn't mean I'd, you know, I'd pick her because you'd be accused of nepotism."
CORRECTION
Trump said, "But, you know, I'd then be accused of nepotism, if you can believe it." An earlier version of this post misquoted him as saying "could believe" instead of "can believe."