"Trump Is Disgusting" Appears In The Sky Over Of Rose Parade
"Trump is a fascist dictator," "Anybody but Trump," and several other messages against the Republican presidential candidate appeared in during the 127th Rose Parade in Pasadena.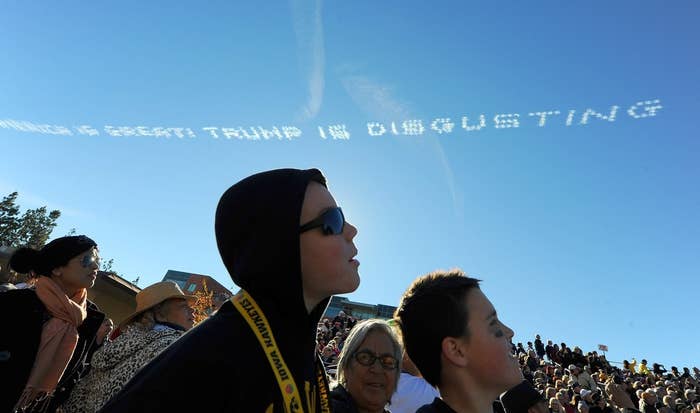 Anti-Trump slogans suddenly appeared over the annual Rose Parade in Pasadena Friday.
The anti-Trump skywriting never made it on to the television broadcast of the parade, but it did draw the attention of thousands of spectators away from the flowery floats.
"America is great, Trump is disgusting," and "Trump loves to hate" were some of the messages that began to appear as floats made their way down 5.5-mile parade route.
The world-famous New Year's Day parade is broadcast in at least a dozen networks in the U.S. and 10 networks abroad.
It was not immediately clear who paid for, or arranged for the skywriting.
Reporters and spectators captured images of the skywriting.
Donald Trump currently leads the list of Republican candidates in most polls as the primaries near in the next couple of weeks.
The Iowa caucuses are scheduled to begin on Feb. 1, and at least one of the sky messages were aimed at Iowa voters.