President Trump held an executive order signing ceremony in the Oval Office on Friday where he planned to sign two orders that he said would start a "great revival" of US manufacturing.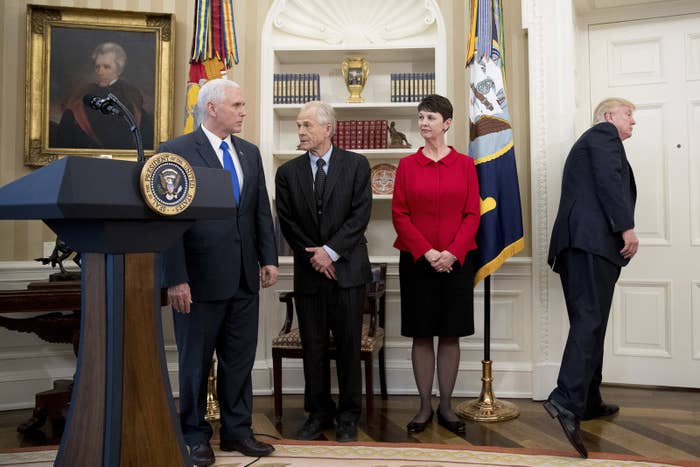 "Thank you everybody," he said, speaking from the podium. "You're going to be seeing some very, very strong results very, very quickly. Thank you very much."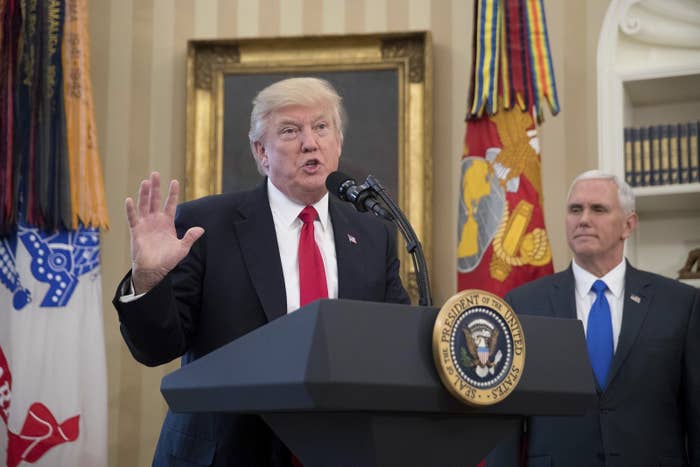 A reporter then tried to ask the president about Michael Flynn, his former national security adviser, who has offered to testify on the Trump campaign's ties with Russia in return for immunity from prosecution.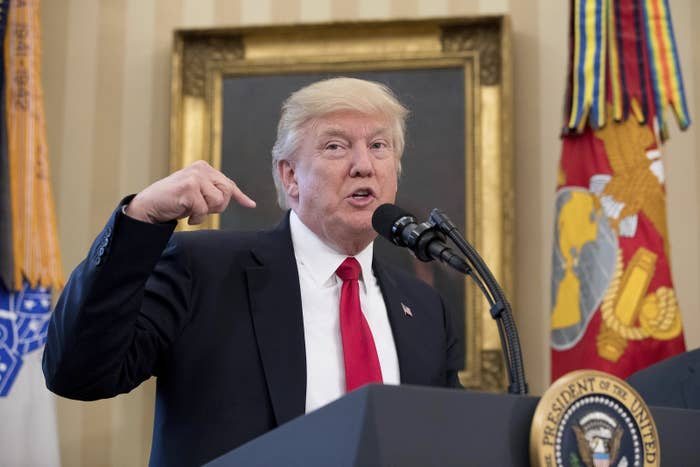 But Trump was in no mood to answer questions and bolted for the door.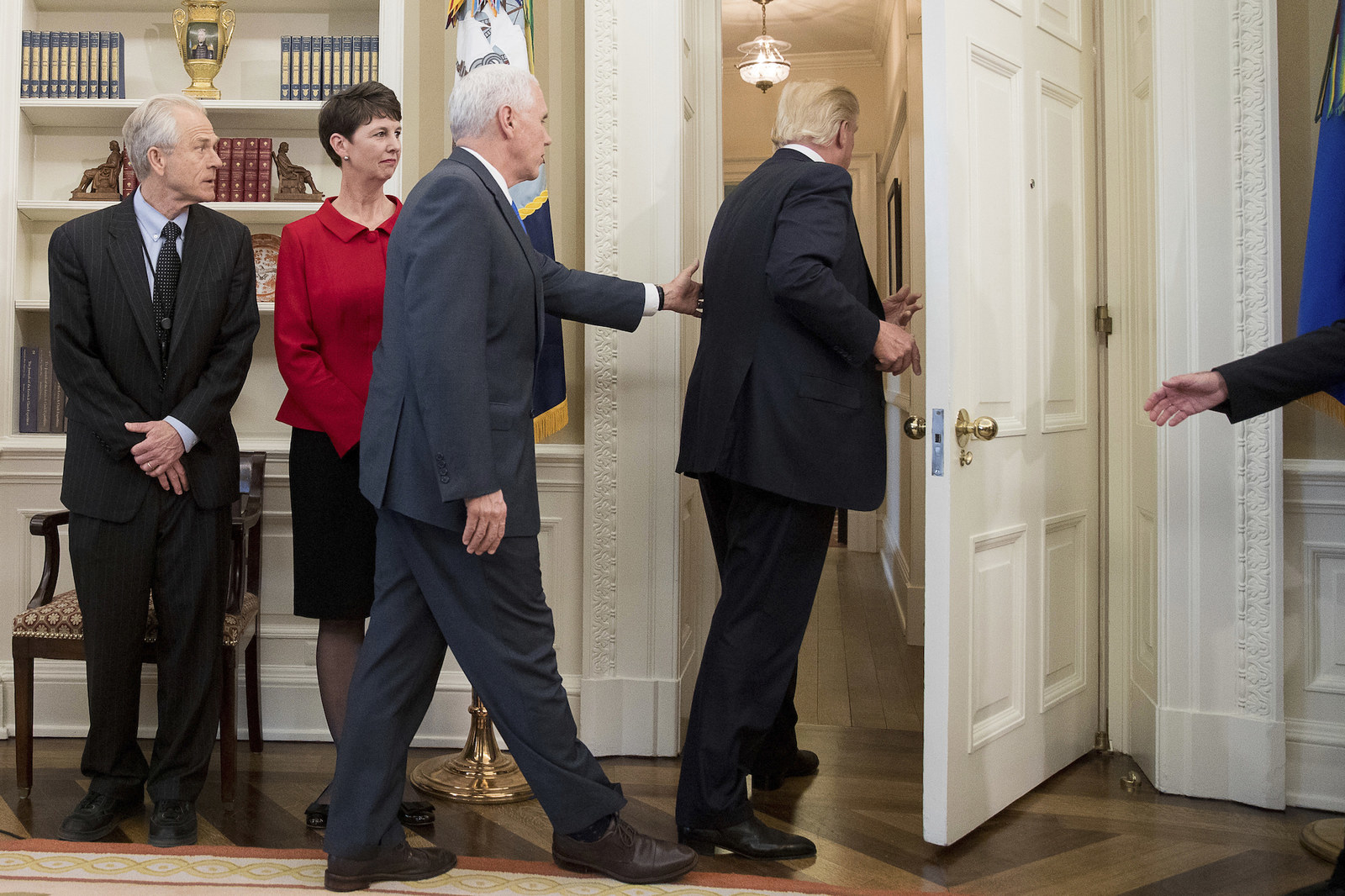 And there sat the two executive orders on his desk, unsigned.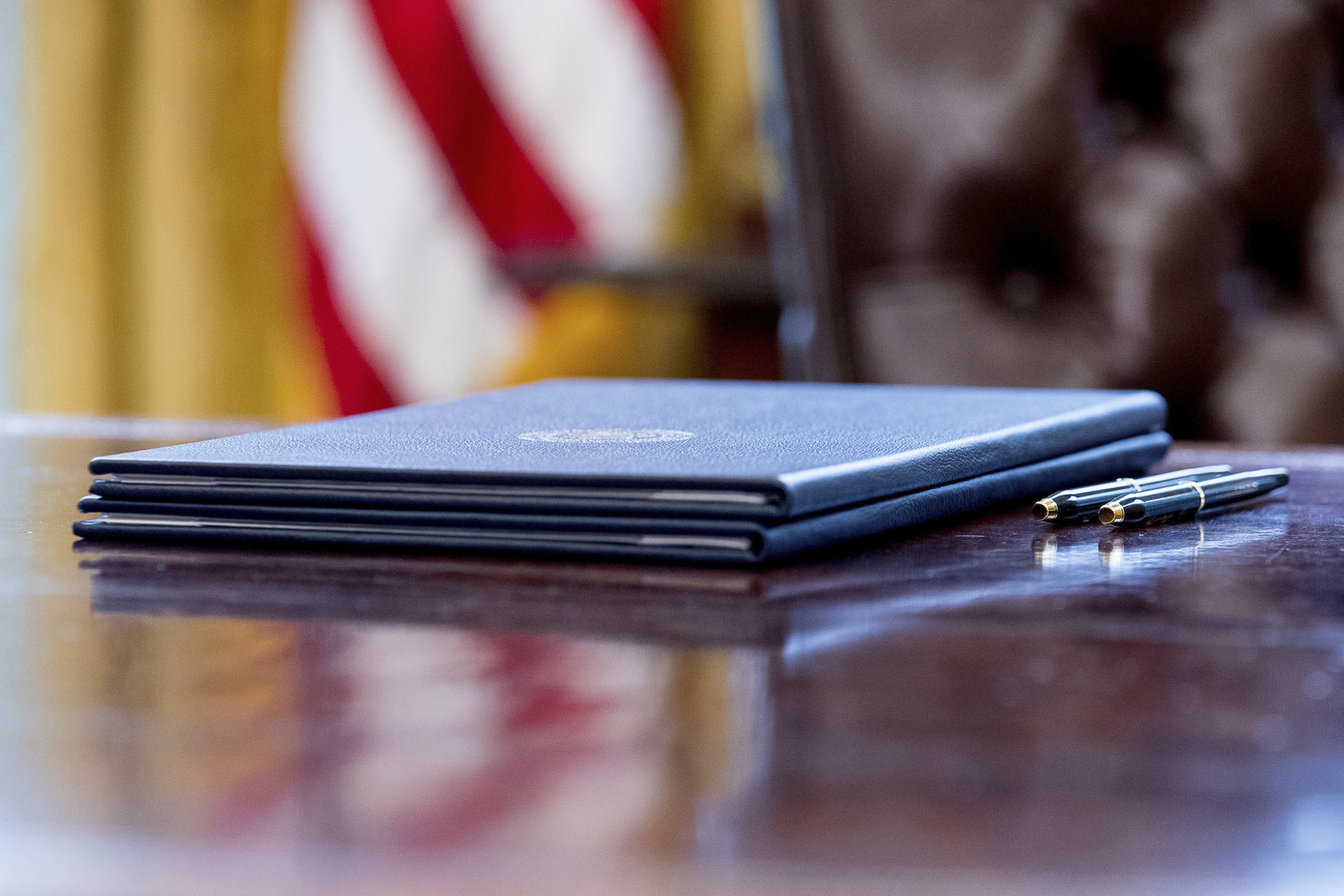 The two orders targeted trade deficits, a topic that Trump promised to tackle repeatedly throughout his campaign.
One was designed to identify trade deficits by country and by product, while the other aimed to increase the collection of duties and imports.
Vice President Mike Pence then chased after Trump to try to stop him on his way out, pointing out that the orders were still waiting to be signed at his desk.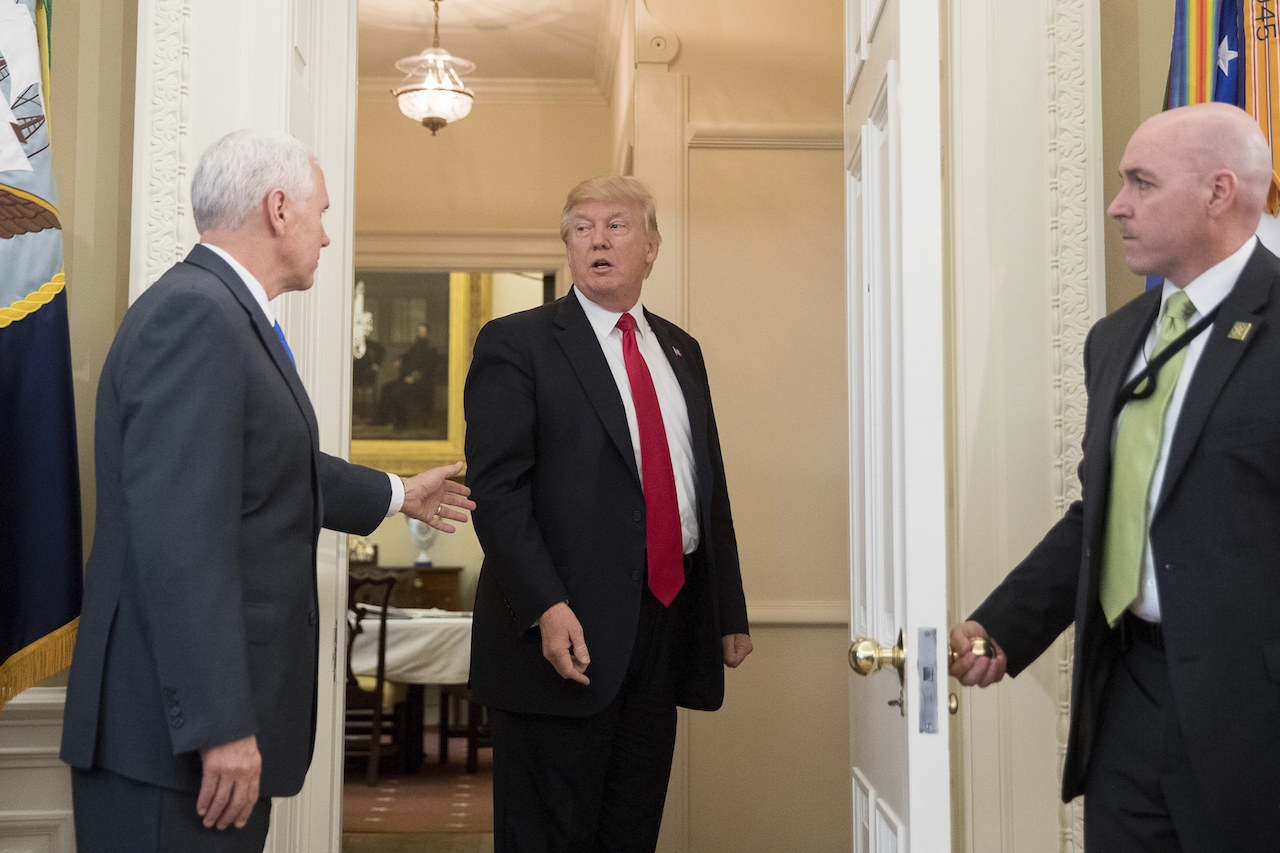 But Trump told Pence to grab the orders and he'd sign them out of view of the press.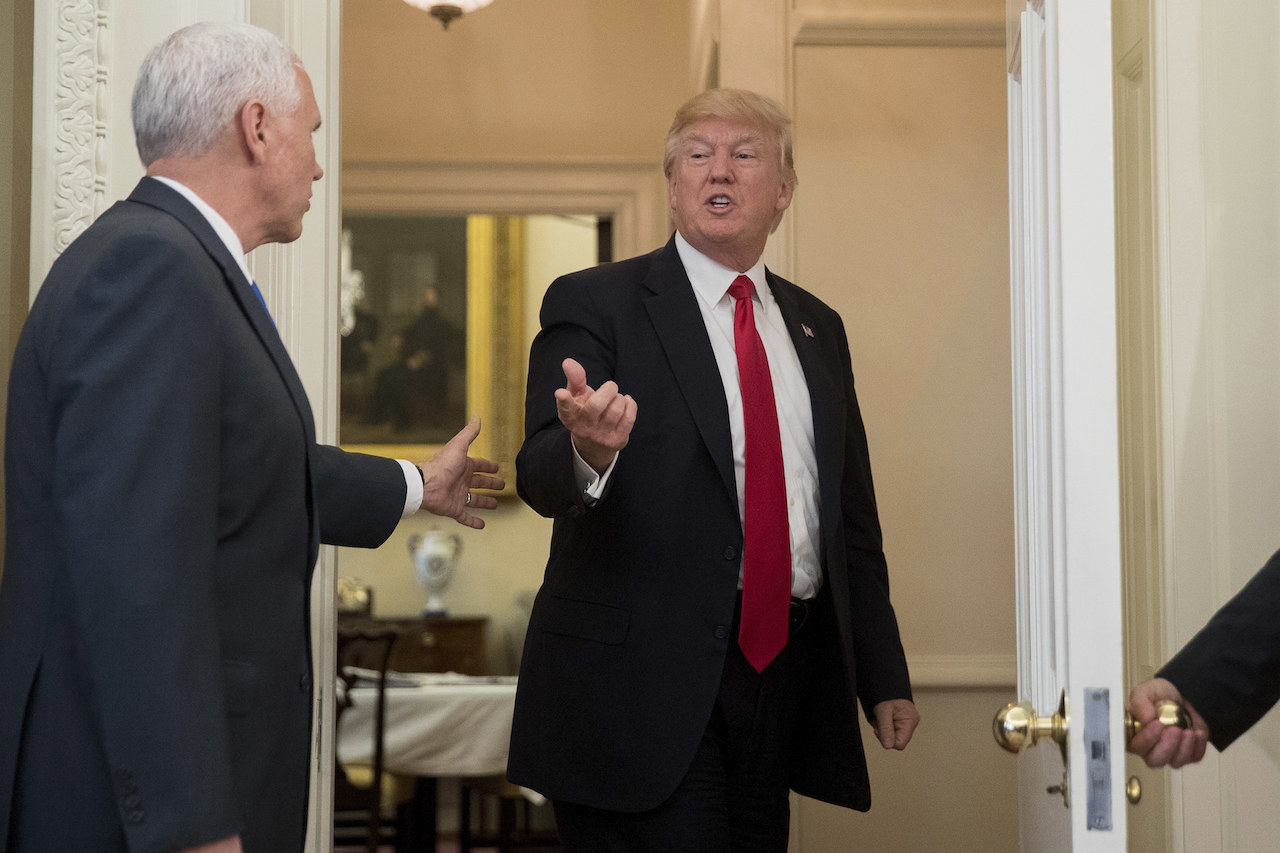 So there went Pence...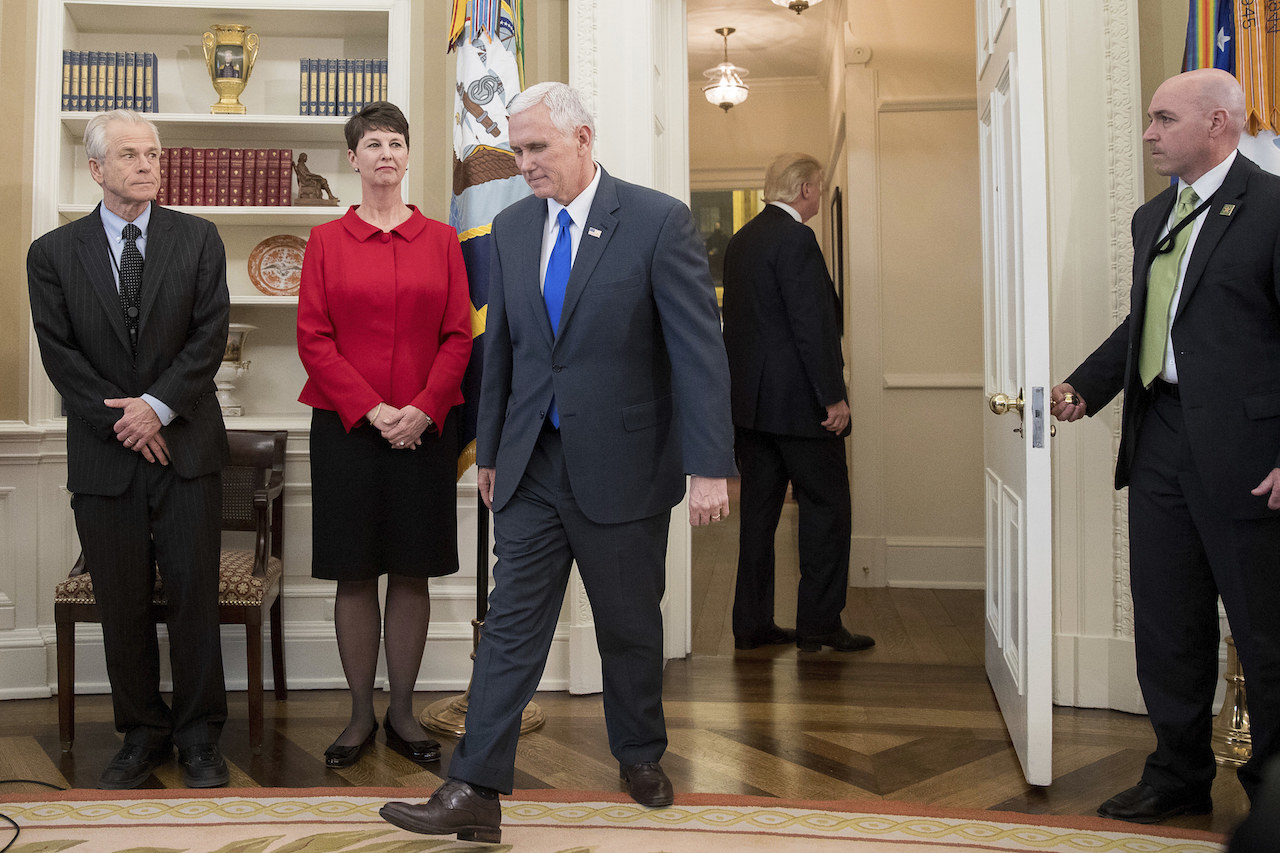 ... all the way back to the president's desk to pick up the orders.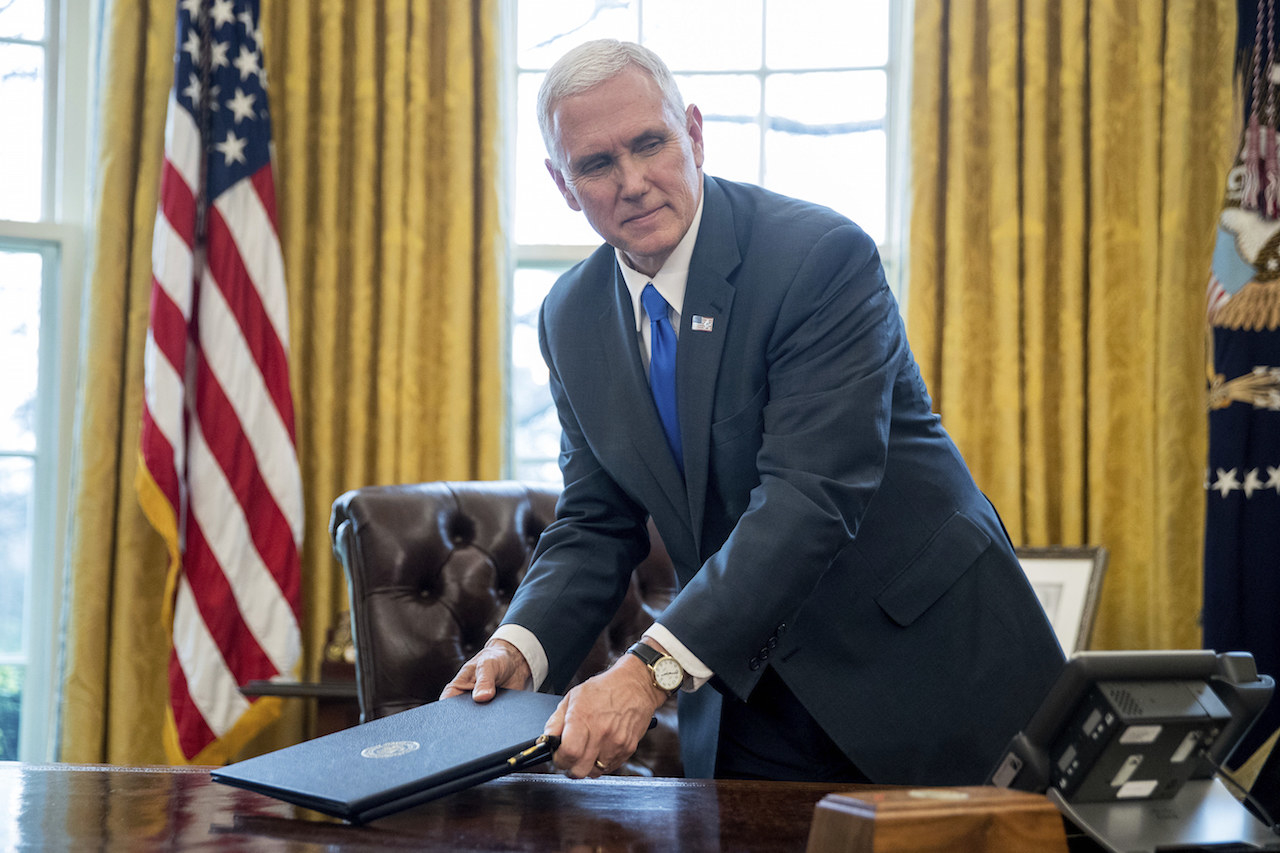 After Pence exited the room with the orders, confused reporters could be overheard wondering what was going on.
"So, he didn't sign them?" one puzzled reporter was heard asking.
"He did not sign them," another responded.
"He did not sign," another concluded.
The entire awkward moment can be seen here.
Pool via Politico