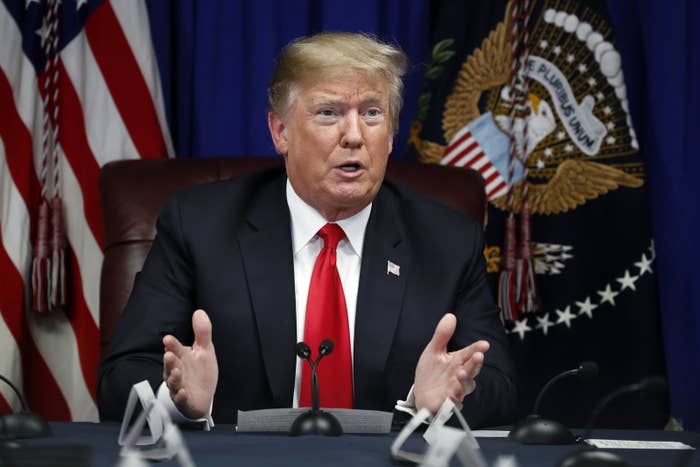 President Donald Trump this week claimed that a lot of migrants coming up through Mexico attempt to "grab a child" near the border in order to make up false family connections and more easily gain entry into the United States. But the administration's own numbers, as well as observations by experts, show that's not actually the case.
In response to a question about the use of tear gas against women and children at the US–Mexico border over the weekend, Trump, without citing any evidence, claimed Monday that some of the migrants with children were not the real parents.
Asked if he was referring to the iconic image of a woman running away with her twin daughters after tear gas was shot at the migrant caravan, Trump said, "These people, they call 'em 'grabbers.'"
"I can say that all over the border you have a lot of grabbers," he added. "You have a lot of people that grab children and they have no idea who these children are. They're not parents. They have no idea."

While there have been no reports of immigrants taking random children at the border, Trump appeared to be referring to assertions from his own administration that immigrants are using children to avoid deportation or, at the very least, prolong the process.
"In some cases, you know, they're not the parents," Trump told reporters Monday. "They grab a child because they think they'll have a certain status by having a child. You know, you have certain advantages in terms of our crazy laws that, frankly, Congress should be changing."
The administration has repeated the fraudulent guardian claim as the number of children detained at the border, either traveling alone or with an adult, has surged in recent years. It also followed recent reports from the Wall Street Journal and the Washington Post of immigrants bringing children along to make asylum claims.
Department of Homeland Security Secretary Kirstjen Nielsen has also made claims similar to Trump, including to other law enforcement officials, that immigrants are using children as a sort of a get-out-of-jail card.
But according to numbers provided by US Customs and Border Protection (CBP), there is no indication that migrants are widely using children to make fraudulent asylum claims at the border.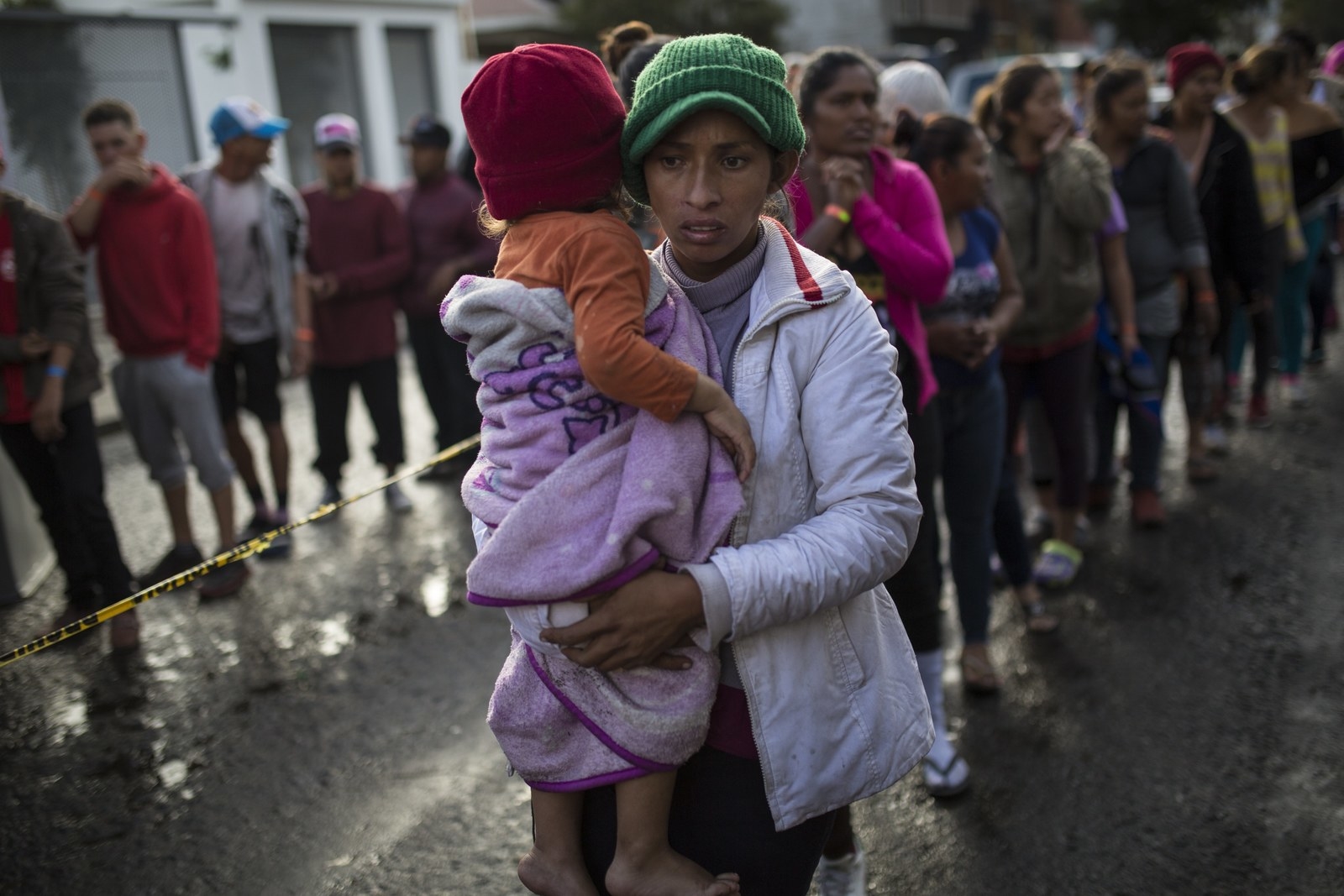 In fact, fraudulent claims of family units detained at the border during a recent five-month span showed that just 0.25% of families stopped by border agents were found to have made a false claim.
According to the CBP, of 67,237 family units detained at the US's southern border from April 19 to Sept. 30 this year, just 170 family units — or immigrant adults traveling with children — were separated by the agency because they were found to have made a fraudulent claim of being related.
That time period includes the entry of members of a previous migrant caravan, which arrived at the US border in May after making the trek from Central America. Of the 401 members of that caravan who also made claims of asylum, 93% of the people were allowed into the US after establishing credible fear claims.
The numbers also lack any background about the specific cases, including whether the child and adult arriving together had known each other before the trip, or if the adult was tasked by the child's parent to bring them to the US.
The numbers show that despite the administration's claims, immigrants making false claims of being related to the children they are traveling with is not a widespread issue at the border.
Civil rights and immigrant advocate groups slammed the president's "grabber" comments to try to justify the use of tear gas canisters — fired by US Border Patrol agents against migrants in Mexico — over the weekend.

"The only person grabbing people's human rights and throwing them out the window is President Trump and his administration," Jorge-Mario Cabrera, spokesperson for the Coalition for Humane Immigrant Rights, told BuzzFeed News. "Clearly the use of tear gas and rubber bullets against migrants at the border is beyond the pale. Nothing can justify the use of such force against a group of people seeking refuge in our country."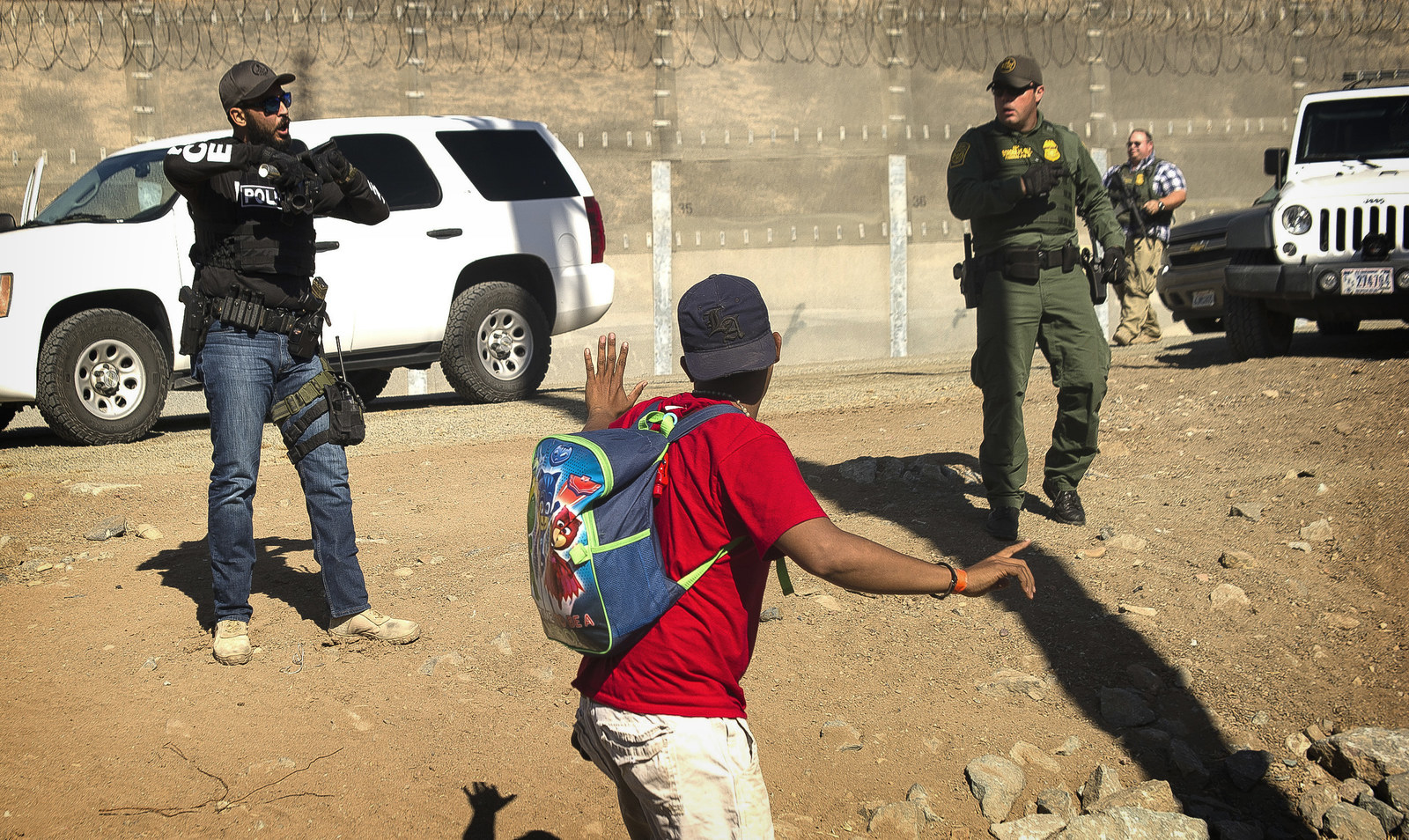 They also note that CBP's own numbers show fraudulent family claims aren't nearly as widespread as Trump and other members of his administration suggest.

"There is no evidence of significant fraud, and in any event, there are plenty of ways to uncover any possible fraud without separating genuine families or denying them a fair asylum process," Lee Gelernt, deputy director of the American Civil Liberties Union's Immigrants' Rights Project, told BuzzFeed News in a statement.
It's also unclear where Trump came across the term "grabbers," which he insinuated was commonly used.
"That's a term that I've heard, but that's what they call them," Trump told reporters. "It's a term that's used because, as you know, many people — it's a very violent horrible thing, that they feel they have an advantage when they're with a young child, and they call them 'grabbers.'"
The White House did not respond to BuzzFeed News' questions regarding the president's comments or the term "grabbers."