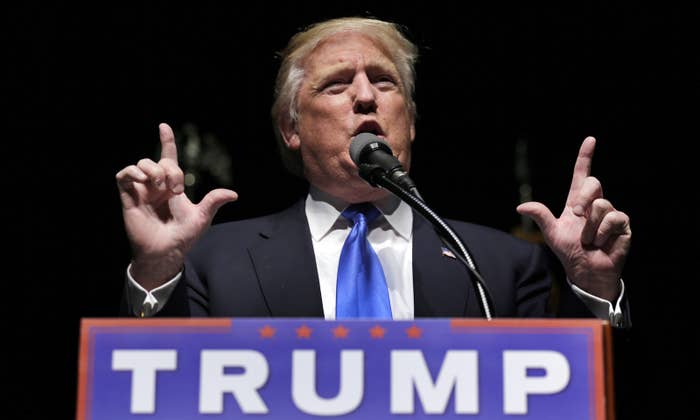 Donald Trump went after Sen. Elizabeth Warren on the campaign trail and on Twitter Friday, after the Massachusetts senator said the presumptive Republican presidential nominee built his campaign on racism, sexism, and xenophobia.
The last remaining Republican candidate, Trump has reserved most of his attacks against other candidates in the presidential race and journalists. On Friday, though, he was aiming barbs at Warren who he called "a goofus."
Warren is not campaigning for the White House, but earlier this week sent a series of tweets attacking Trump after he became the presumptive Republican nominee.
Her comments appear to have struck a chord with Trump, who spent several minutes during a rally in Eugene, Oregon, Friday evening talking about Warren, saying he wished he could run against her in her hometown of Massachusetts.
"She's a goofus," Trump said. "She's a basket case."
He also suggested that she should be investigated for claiming she was part Native American.
Trump was referring to a controversy during Warren's 2012 election, where her opponent Scott Brown alleged she had lied about her heritage.
Warren defeated Brown in that election, but that didn't stop Trump.
Warren responded on Twitter Friday night, sparking a back-and-forth between the two politicians.
She slammed his repeated use of "goofy" in reference to her as "weak," and reminded him of her 2012 victory over Brown.
Just six more months until the election.