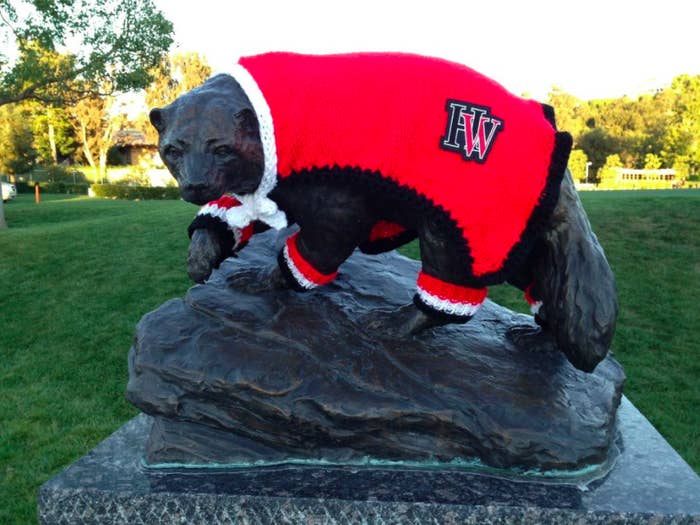 Alumni of a tony Los Angeles prep school weren't happy to learn from a school fundraiser this week that one of their own runs the pro-Trump website Breitbart.
A fundraiser for the Harvard-Westlake School — a destination for children of the city's entertainment industry elite — posted on Facebook Tuesday that Breitbart editor-in-chief Alex Marlow was a member of the class of 2004. His post was a link to a profile of Breitbart chairman Steve Bannon, now a top Trump aide.
Former students were appalled by the mention of Breitbart News, a far-right and sometimes overtly racist outlet, and unsympathetic to Marlow, a 2004 graduate of the school.

"Shameful," one person responded to the post.
"The Harvard-Westlake I know and love does not celebrate alumni who effectively condone hate speech," another response read. " This is an embarrassment to our school, and to our fantastic community."
According to his Facebook profile, Hu is an alumnus and former dean of juniors for the school. He is listed on the school's website as head of external relations, including fundraising for the school's hefty $76 million operating budget.
Some pushed back on the criticism, including one person who noted it was in the school's interest to "support and accept freedom of speech, which like it or not, encompasses conservative news at Breitbart."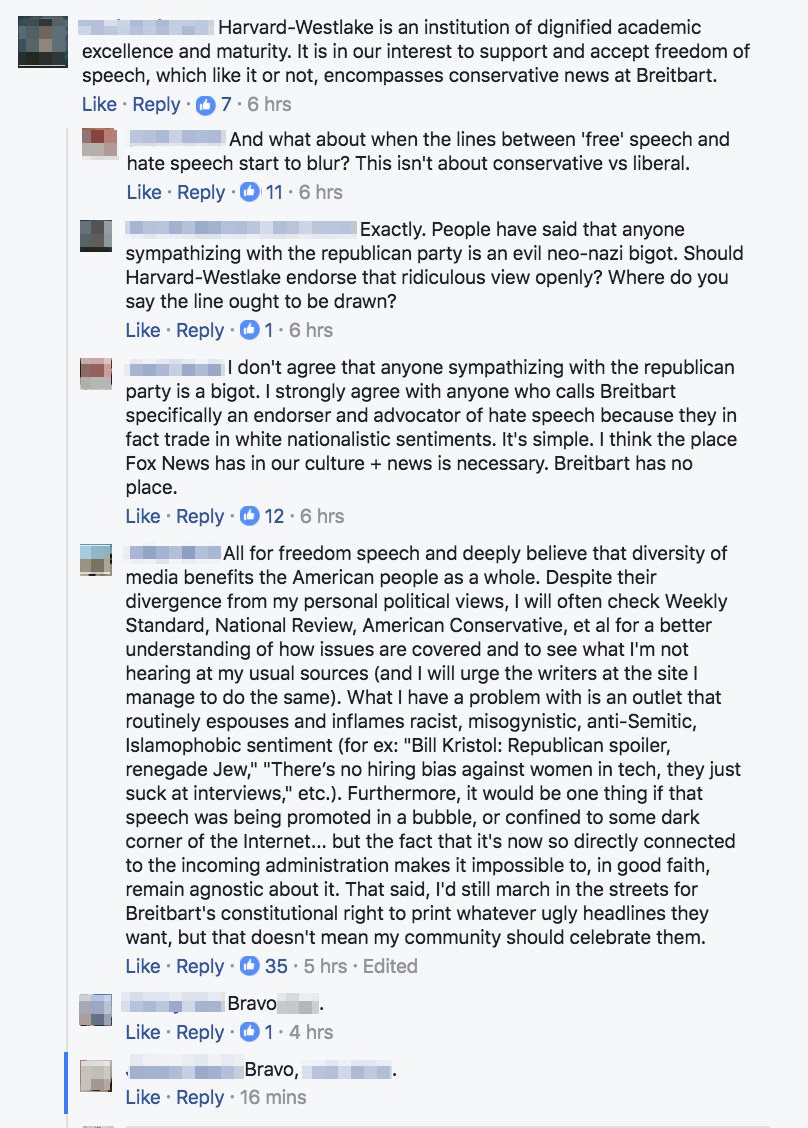 But others disputed the notion that criticism of Breitbart was based on its conservative values.
One commenter, sarcastically listing past student achievements, described Marlow's high-profile at Breitbart as a prominent one "in the Nazi community."


The comments provoked a response from Marlow's wife, who defended Bannon's experience as a naval officer, investment banker, and "a brilliant patriot."

"By so casually accusing people of racism and anti-Semitism with little or no evidence, you are cheeping the meaning of these words," she wrote in a post.
Her post was later deleted.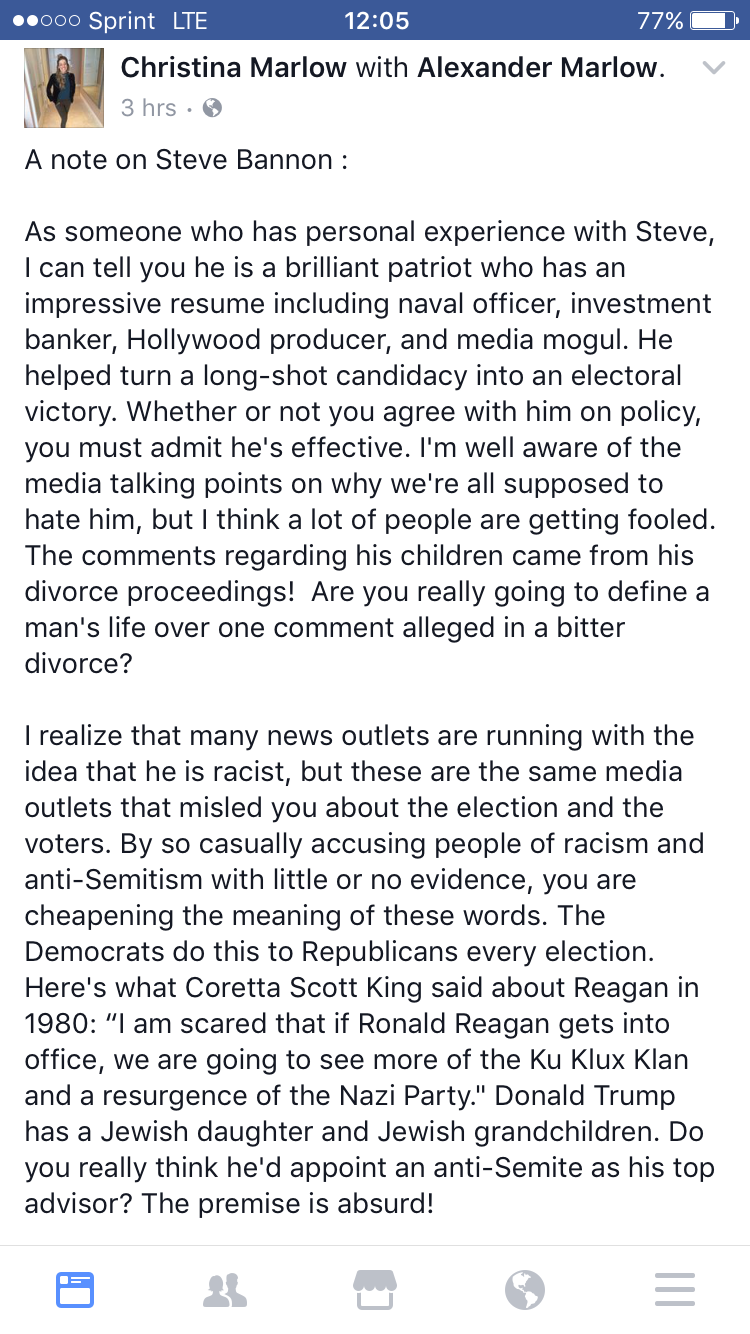 In the New York Times article, Marlow addressed the animosity that Breitbart has received before and since the election, and said that the site's loyalty would not, "be to Donald Trump; our loyalty is to our readers and to our values."
"So much of the media mocked us, laughed at us, called us all sorts of names," Marlow said in the interview Sunday. "And then for us to be seen as integral to the election of a president, despite all of that hatred, is something that we certainly enjoy, and savor."
Marlow did not immediately return a BuzzFeed News request for comment.