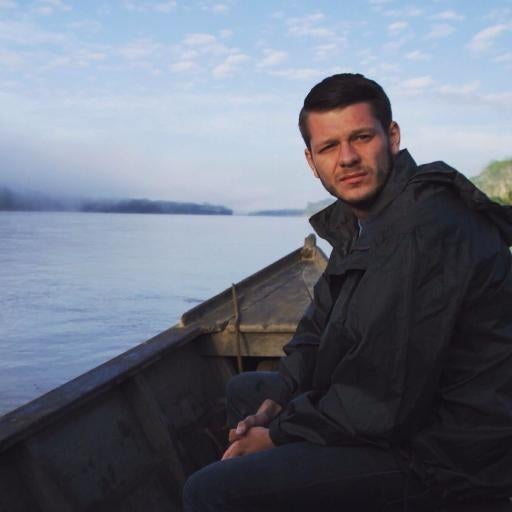 Two Vice reporters, Jake Hanrahan and Philip Pendlebury, were released from a Turkish prison on Thursday, Vice said in a statement. An appeal for release for another journalist, Mohammed Ismael Rasool — who works as a translator and fixer for Vice — was rejected.
Vice statement on release of journalists:


VICE News has received confirmation from the British Foreign & Commonwealth Office that two of our journalists, Jake Hanrahan and Philip Pendlebury have been released from a Turkish prison.While we are grateful that they have been freed, we are deeply worried by reports that our other VICE News colleague, Mohammed Ismael Rasool, has had his appeal of release rejected by the Turkish government. Rasool is an experienced journalist and translator who has worked extensively across the Middle East with VICE News, Associated Press, and Al Jazeera.

We call on the Turkish authorities for a swift end to this unjust detainment and to grant his immediate release."
The three Vice News reporters were charged with terrorism offenses in Turkey Monday and were transferred to a high-security prison — five hours away from where their legal representation is based, the media organization said Wednesday.
British reporters Philip Pendlebury and Jake Hanrahan and their Turkey-based Iraqi translator and fixer Mohammed Rasool were moved to an "f-type" prison following their arrest in the southeastern province of Diyarbakir.
Kevin Sutcliffe, Vice's head of news programming in Europe, said: "This move appears to be a blatant obstruction of the fair legal process that Turkey has repeatedly pledged to uphold. We call on the Turkish government to throw out these ridiculous charges and immediately release our colleagues."
Speaking to BBC Radio 4's Today program on Wednesday morning, Sutcliffe said that Vice had not been able to speak to the journalists following the transfer, and said that the allegations against them "are baseless, they are ridiculous, they are ludicrous."

A Turkish official, who spoke to Al Jazeera under the condition of anonymity Wednesday, reportedly said that the charges against the three were because one of the journalists had similar encryption software on his personal computer to that used by ISIS.
"The main issue seems to be that the fixer uses a complex encryption system on his personal computer that a lot of ISIL [ISIS] militants also utilize for strategic communications," the official was quoted by Al Jazeera as saying.
In a statement emailed to BuzzFeed News Wednesday, a U.K. Foreign and Commonwealth spokesperson said: "We are concerned at the arrest of two British journalists in Diyarbakir on 31 August, who have been charged with assisting a terrorist organisation. The journalists have been given access to a lawyer and were in direct contact with consular officials within 24 hours of their detention.
"Respect for freedom of expression and the right of media to operate without restriction are fundamental in any democratic society. Turkey is a state party to the European Convention on Human Rights and UN Declaration of Human Rights. We would expect the Turkish authorities to uphold the obligations enshrined in those agreements."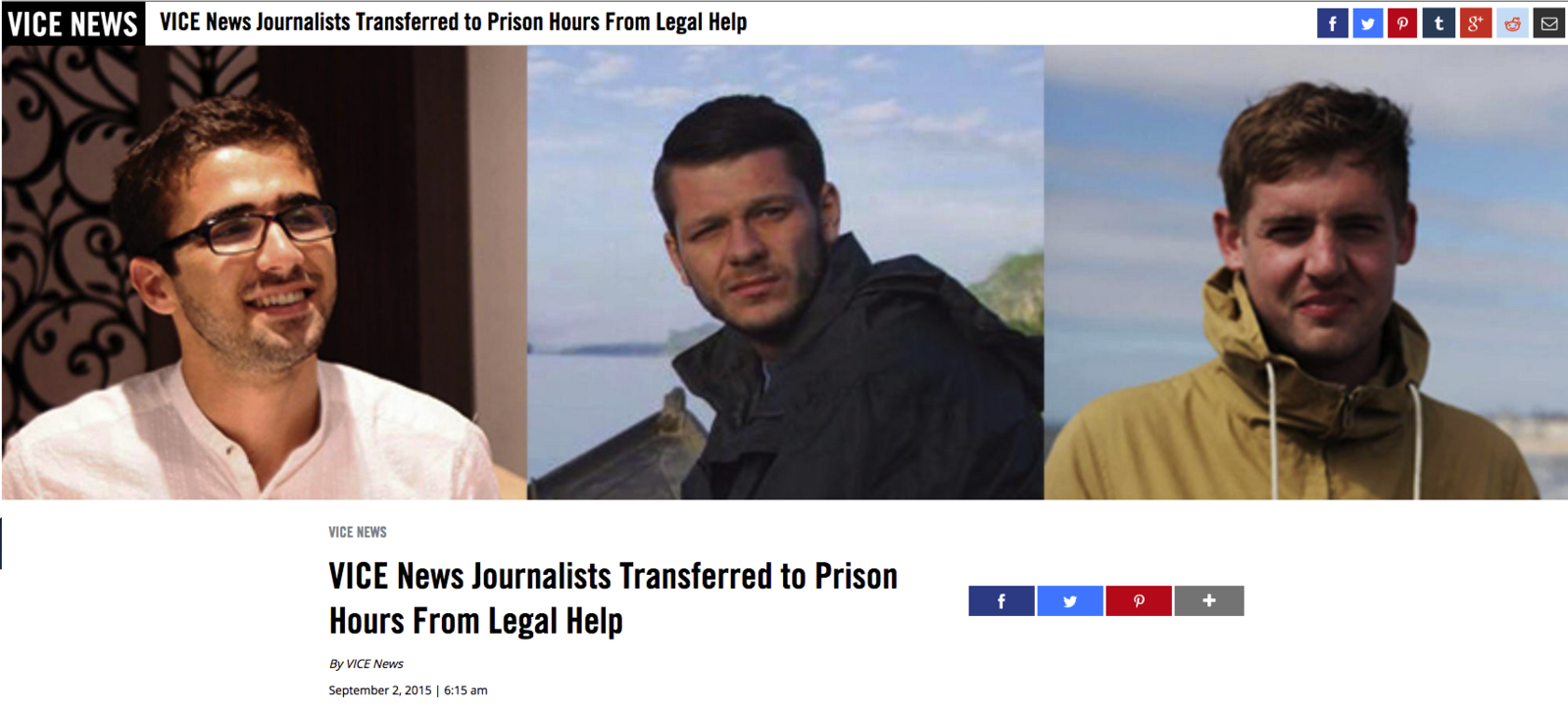 The three journalists were charged with terrorism offences on Monday after being detained last week while filming police clashes with protesters.
Four people working for Vice were originally detained by antiterrorism police Thursday in the southeastern city of Diyarbakir. The journalists' rooms were searched and their camera equipment was seized by Turkish authorities after they filmed clashes between police and supporters of the Kurdistan Workers' Party.
The fourth person detained, a local driver, has since been released, Agence France-Presse reported.
In a statement to BuzzFeed News on Monday, Vice Head of News Programming Europe Kevin Sutcliffe condemned Turkey for the "baseless and alarmingly false charges" that he said were being used to "intimidate and censor their coverage."
"VICE News condemns in the strongest possible terms the Turkish government's attempts to silence our reporters who have been providing vital coverage from the region," he said. "We continue to work with all relevant authorities to expedite the safe release of our three colleagues and friends."
"This is yet another example of the Turkish authorities suppressing the reporting of stories that are embarrassing to them," Andrew Gardner, Amnesty International's Turkey researcher, said in a statement. "They should release the journalists immediately."
The CPJ also called for the reporters to be released and allowed to continue their work reporting on the clashes.
"The renewed clashes between Turkish security forces and Kurdish separatists in the volatile southeast are of public interest to both domestic and international audiences," Nina Ognianova, CPJ Europe and Central Asia Program Coordinator, said in the statement.
Hanrahan had tweeted images from the region. His last tweet was posted Thursday.
According to police sources who spoke to Amnesty, the journalists were being detained on suspicion of assisting terrorists.
The Kurdistan Workers' Party has been classified as a terrorist organization by Turkish authorities. Journalists who have been in contact with the group while covering clashes with the government have been imprisoned or obstructed from doing their work, according to the CPJ statement.
Amnesty International asked that authorities either "demonstrate credible evidence of criminal acts" or release the reporters.
"Turkey has a dismal record of abusing anti-terror laws in order to suppress dissent, frequently targeting journalists," the Amnesty statement read.
Turkey and Kurdish militants in the region maintained a cease-fire for more than two years until July, when separatists shot and killed 18 police officers.

"It is completely proper that that journalists should cover this important story," Gardner said. "The decision to detain the journalists was wrong, while the allegation of assisting Islamic state is unsubstantiated, outrageous and bizarre."
Shane Smith, owner and founder of Vice, tweeted Saturday calling for his employees' release: