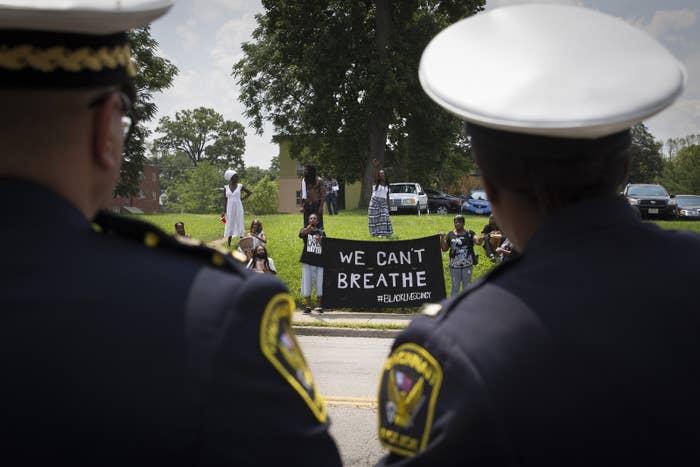 Prior to Samuel Dubose on July 19, there was Kelly Brinson, Lorenzo Collins, and Everett Howard — all them black men who have also died in altercations with University of Cincinnati police officers dating back to 1997.
For family members of the men — whose causes of death were never deemed homicides — Dubose's death was a painful reminder of how quickly interactions with university police can escalate.
"This is just like I'm having to relive this situation with my brother all over again," said Derek Brinson, whose brother, Kelly, died after a confrontation with the University of Cincinnati Police Department. "If something would have happened in 2010, [Dubose] would not have been murdered."

The cases were among digital court records that date back to 1997 at the federal circuit — the level where nearly all officer-caused deaths end up as families of the dead, with or without the tail wind of criminal charges, file civil claims against the agencies involved.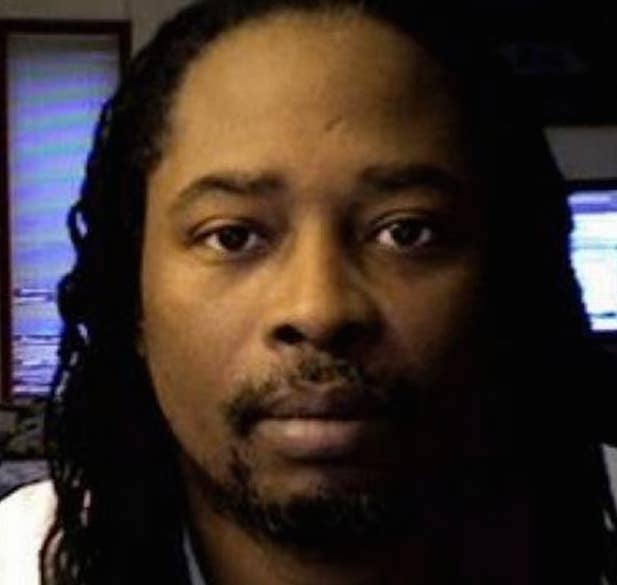 Dubose's case, recorded on the officer's body camera, is the only one of the four to result in criminal charges. Officer Raymond Tensing, who police say shot Dubose once in the head, was charged with murder Wednesday.
But over nearly two decades, the university has paid out nearly $3 million to settle civil claims related to the previous deaths, court records show.
There are more than 4,000 police departments in higher education institutions across the U.S., and those departments are expected to maintain the same standards as other state law enforcement agencies, said William Taylor, chief of police for the San Jacinto College in Texas and president of the International Association of Campus Law Enforcement Administrators.

Training and certification are also held to the same standards as neighboring agencies, he told BuzzFeed News.
"If they are a police officer, they have to meet the same standards," Taylor said.
Crime rates on most campuses tend to be lower than in neighboring jurisdictions, and the work pace is usually slower than in metropolitan departments. But, Taylor said, he would expect more from campus officers because they have to interact more often with the public.
"I'm going to expect more of you than I'm expecting from a municipal agency," he said. "I expect someone who could do a better job of interacting with the public."
That includes being able to de-escalate situations on campus.
In at least four instances involving the University of Cincinnati police, however, the opposite occurred.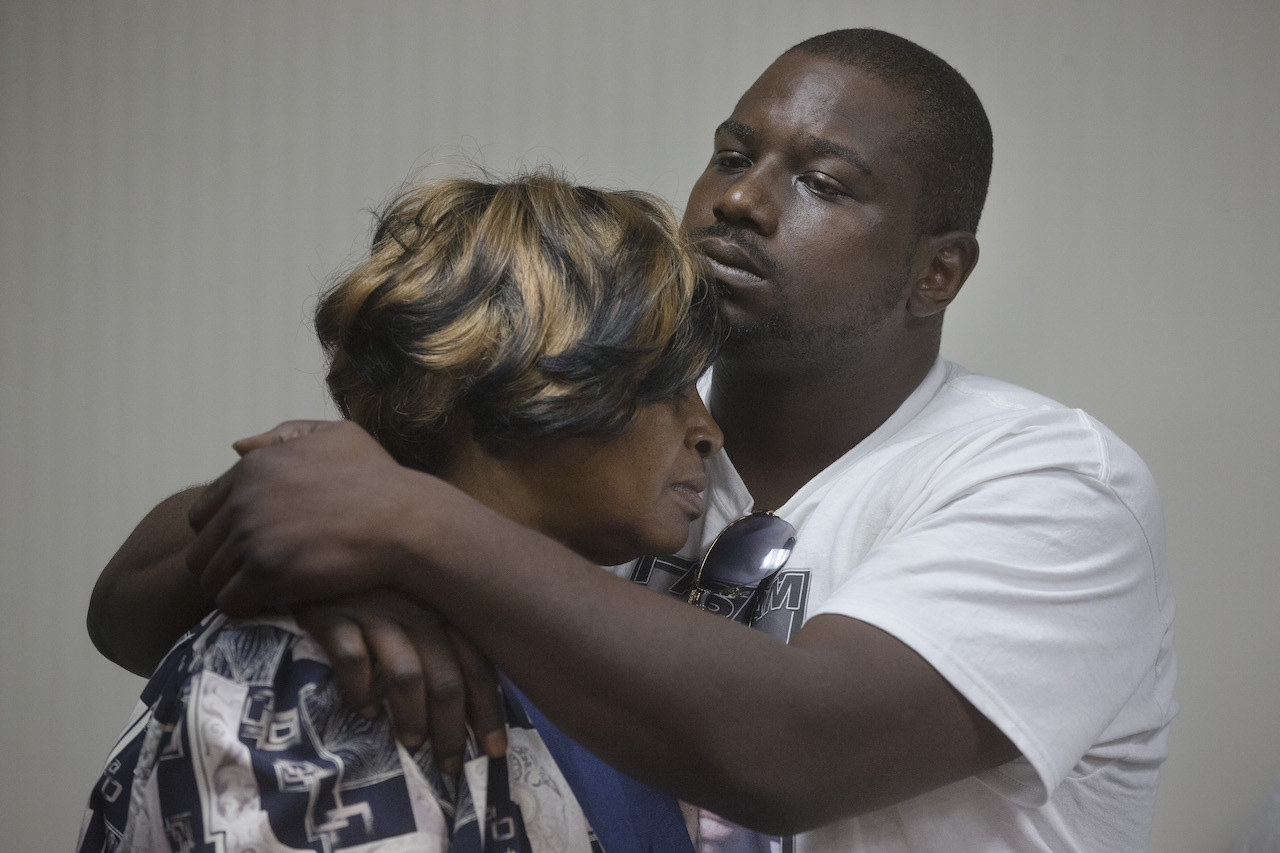 In 1997, Lorenzo Collins was shot after fleeing University Hospital.
Authorities told the Cincinnati Enquirer at the time that Collins was mentally ill and was being held at the hospital.
He was reportedly armed with a brick when he was surrounded by more than a dozen officers, two of whom — one from the city's force, the other from the university — shot and killed the 25-year-old man.
The shooting was deemed lawful, but officials settled a civil lawsuit filed by his family for $200,000.
University police also used deadly force in 2010 against a mentally ill man, Kelly Bernard Brinson. Officials alleged that he assaulted a law enforcement officer and "ignored repeated directives" inside the hospital before a deadly physical confrontation ensued.
But in a civil rights lawsuit filed in federal court, Brinson's family alleged that University of Cincinnati police made no effort to calm him down, and instead "made shows of force, used escalating threats [...] then further escalated the situation by rushing Brinson and using physical force."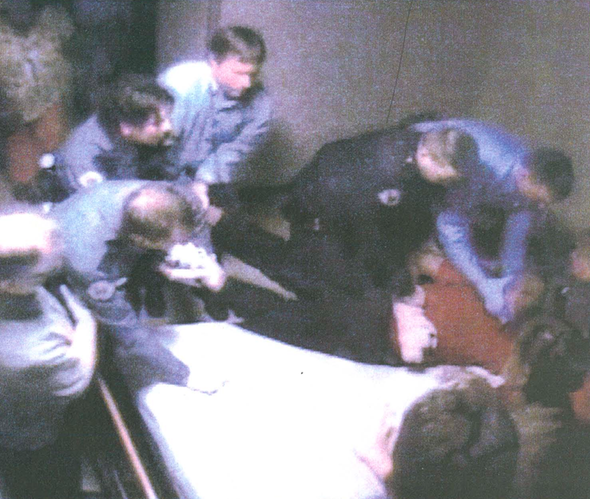 "They beat my brother to death," Derek, Kelly Brinson's brother, told BuzzFeed News. "Instead of subduing him, they just came in and started beating him."
Derek Brinson said his brother suffered from schizophrenia and had gone to the hospital to get medication. But he became agitated during an argument with another patient, and the confrontation with police only worsened his mental state.
The case was settled before it went to trial for $638,000. The settlement agreement included a stipulation that the recording of Brinson's altercation with university police not be made public.
The largest out-of-court settlement was reached in 2011 in the death of 18-year-old Everette Howard, who died after a University of Cincinnati police officer fired a Taser at him.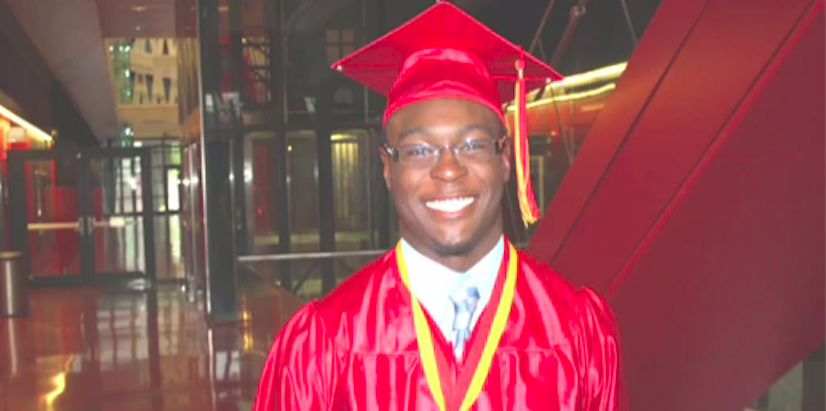 The university agreed to pay $2 million as part of an out-of-court settlement, and agreed to stop equipping officers with Tasers. Under the court agreement, the university also agreed to notify Howard's family before, and if, it ever decides to reissue them.
Dubose's death may bring about further reform in the university police department.
University of Cincinnati President Santa J. Ono said Wednesday that adminstrators would review the police department's policies, including hiring, training, use of force, and staffing.
"We will be engaging in an external review to examine our public safety department and procedures and will address any issues that may arise," Ono said.
The Cincinnati Enquirer reported that the city's police department also plans to mentor university officers on "best-practice training," but that there were no plans to dissolve the campus's 78-officer department.
Taylor, the president of the International Association of Campus Law Enforcement Administrators, said he was concerned the actions in Cincinnati could taint campus police departments across the U.S. What occurred in Cincinnati, he added, "is not typical."
"Obviously it's not the performance that we would expect," Taylor said.