5 People Arrested In Hunt For Escaped California Inmates
The three inmates who cut through half-inch steel bars, climbed through plumbing to a roof, and rappelled down the high-security jail must have had outside help, the Orange County sheriff said.
At least five people — including members of a Vietnamese-American gang — have been arrested as authorities continue to hunt for three maximum-security inmates who escaped from a Southern California jail on Friday.
Orange County Sheriff Sandra Hutchens said Wednesday afternoon that more arrests were expected.
"We're looking at who helped these individuals, because they had to have help," she said.
A day earlier, Southern California officials collectively increased the reward for the three escaped convicts — Jonathan Tieu, 20, Hossein Nayeri, 37, and Bac Duong, 43 — to $200,000. Hutchens added that she had been reaching out to the Vietnamese community in Orange County and stressed that anyone who provided information could remain anonymous.
"I know there's some fear out in the public," she said.
Photos provided by the Orange County Sheriff's Office show tattoos and other markings on the body Bac Duong, one of the three escaped inmates.
So far, there have been no reported sightings of the men. Described as armed and dangerous, the men were able cut through steel and rappel five stories down the Orange County Central Men's Jail for an hours long head start before their escape was noticed.
Hutchens said no tools have been found, but they must have provided by someone outside the jail.
Authorities are also investigating if the men had help from inside the jail.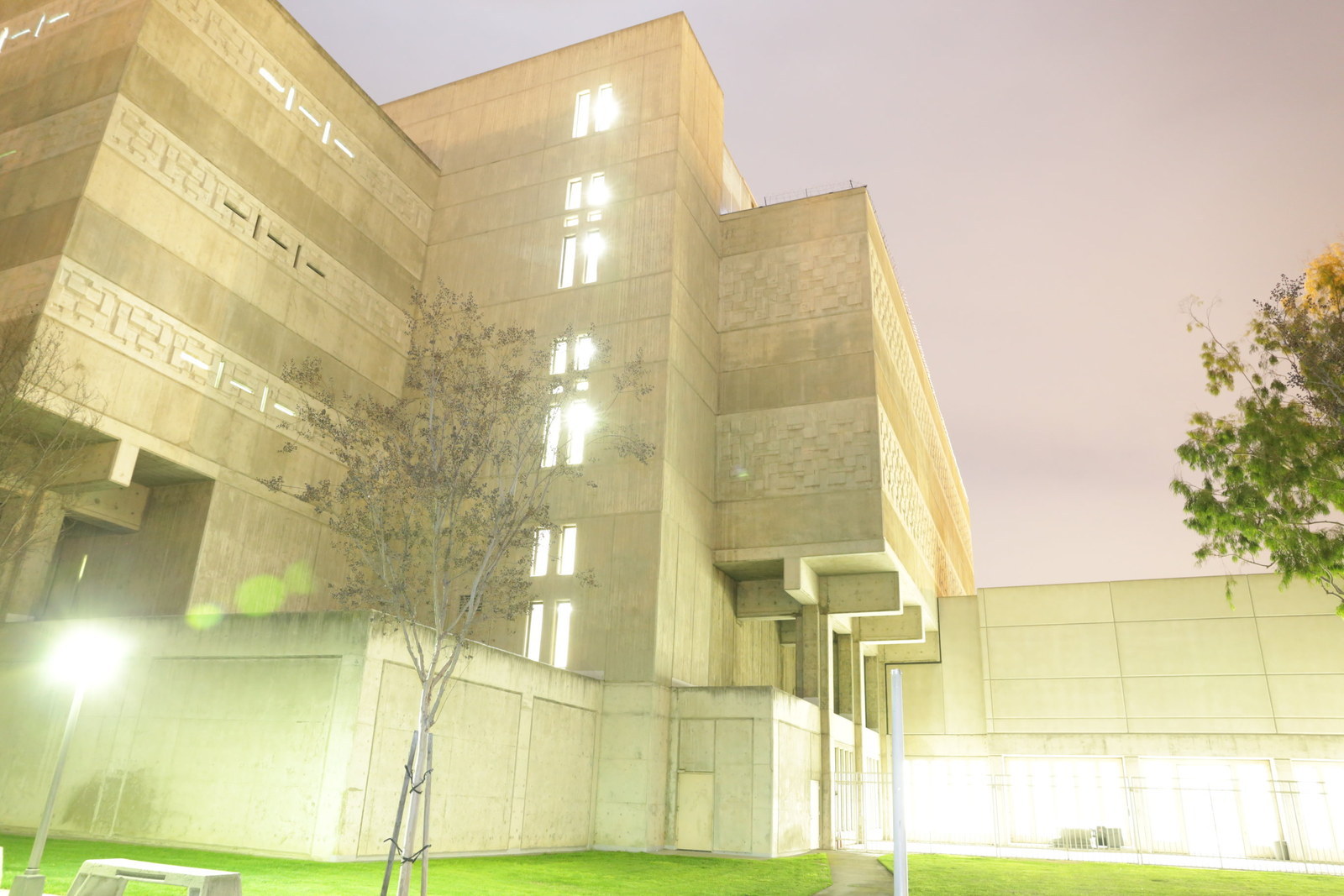 Authorities believe Tieu and Duong may still be in the Orange County region due to their ties to local Vietnamese-American gang, but have made repeated calls for the public to send in tips. Hutchens has said there is no indication any of the men have left the country.

Tieu was facing murder charges, and Duong was charged with attempted murder in unrelated cases. Nayeri is facing kidnapping and torture charges.


Nayeri is one of three men accused of going into a man's home in Oct. 2012 for a robbery, and kidnapping him and his girlfriend. Nayeri and two others were accused of driving the two out to the desert, and torturing the man by burning him with a blowtorch, cutting off his penis, and pouring bleach on him, according to court documents.
"We are utilizing every resource available to ensure these inmates are brought back into custody as quickly as possible," Hutchens said in a statement. "The three escapees, Hossein Nayeri, Jonathan Tieu, and Bac Tien Duong, are dangerous criminals."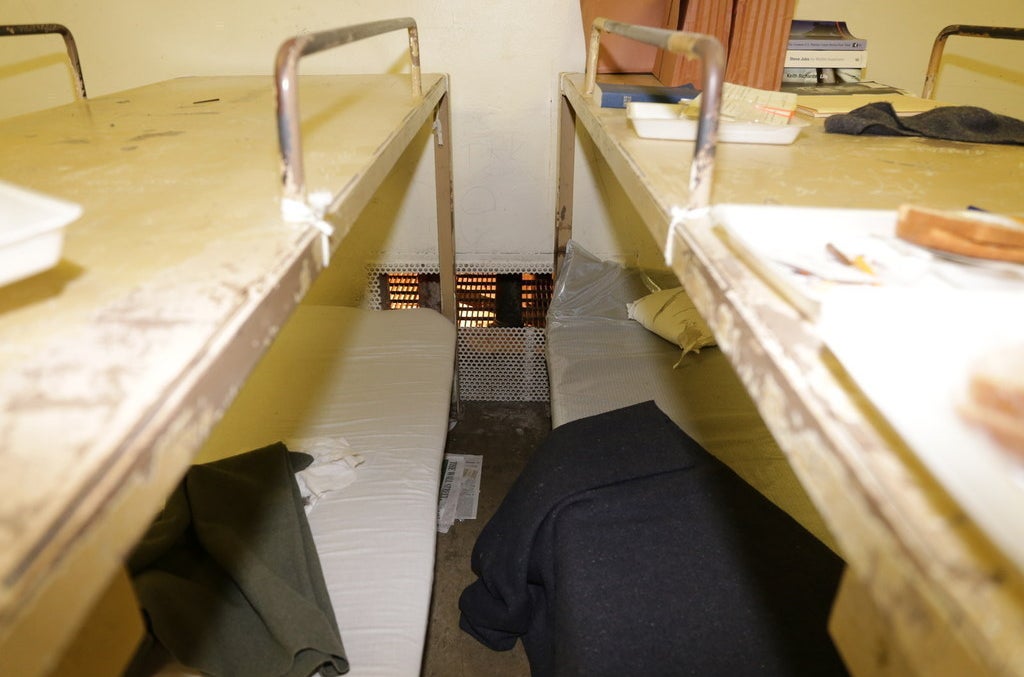 The inmates cut through a steel screen in their cell at Central Men's Jail Mod F.
Nayeri, Tieu, and Duong were being held in dormitory-type housing with more than 60 other inmates.

The inmates cut through half-inch steel bars, cut their way into plumbing tunnels, and somehow accessed an unsecured area of the roof unnoticed, Orange County Sheriff's Lt. Jeff Hallock said during a news conference Saturday.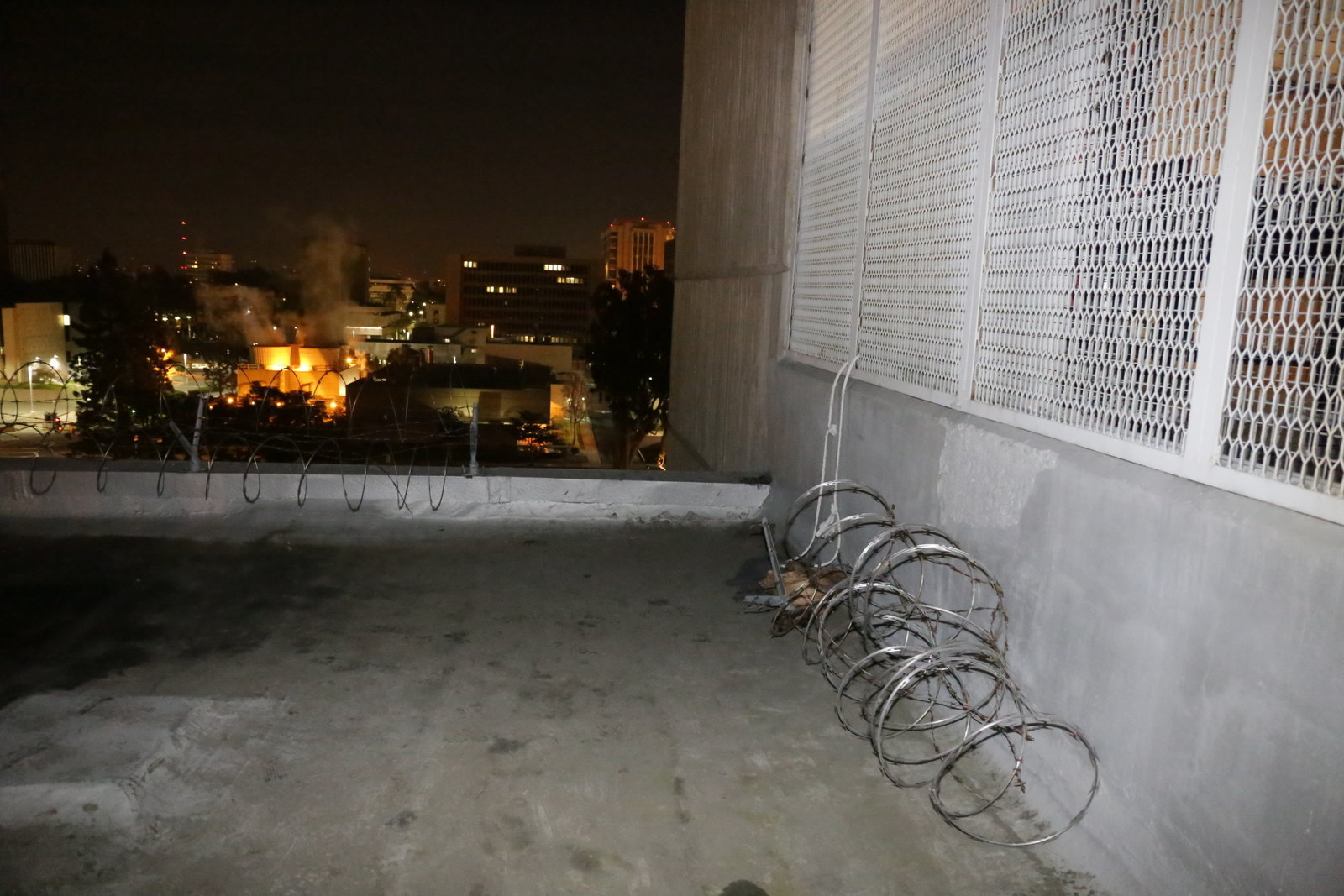 Investigators are also looking into whether a disturbance at the jail, timed at about the same time the men escaped, might have been intended as a distraction for the jailbreak.
"Based on that disturbance and the timing of things, that may have been part of the planning process," Hallock said.
On Sunday, authorities released an image of the makeshift rope the men created from linens.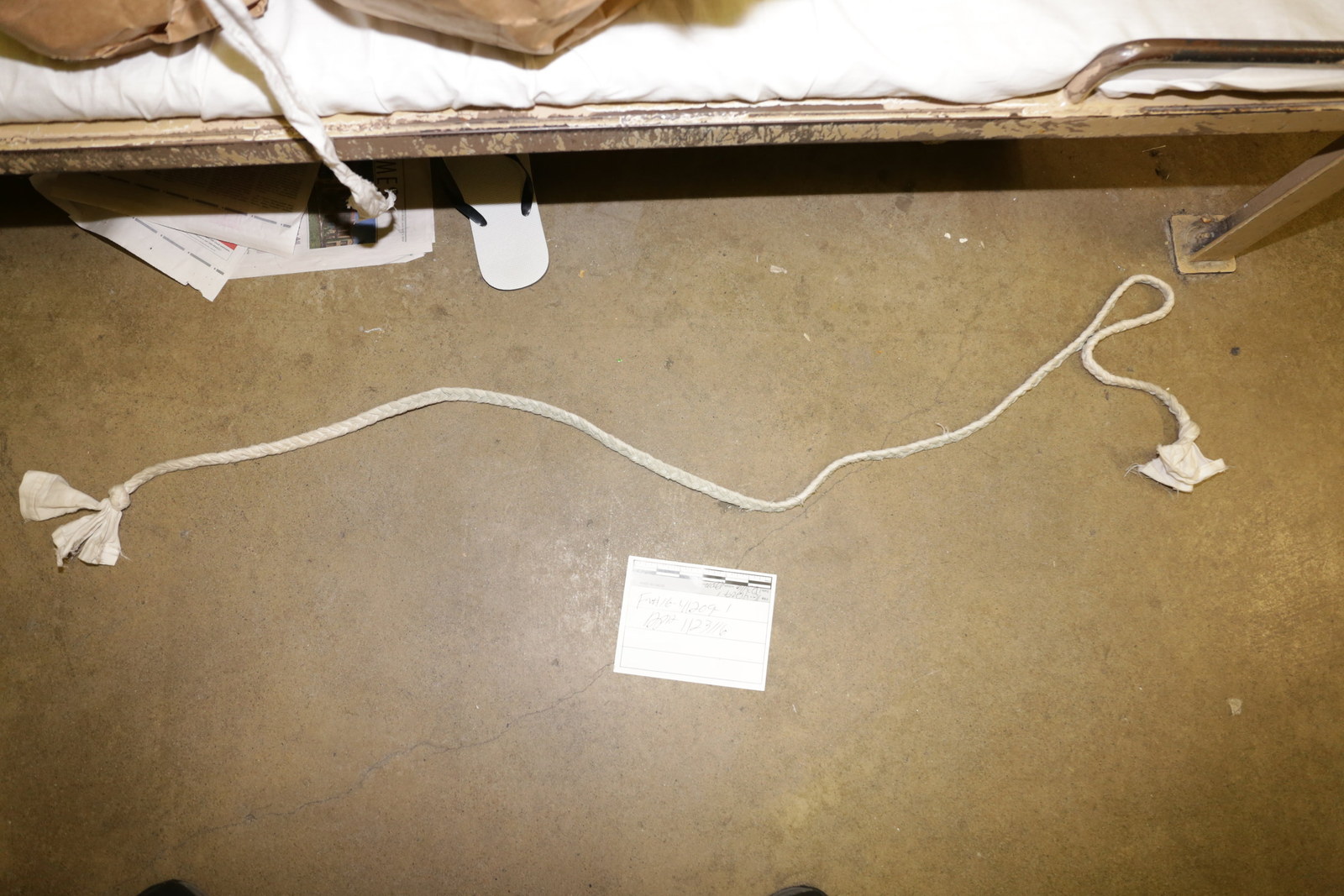 "I take this situation very seriously and the men and women of the Orange County Sheriff's Department will not rest until all three men are captured," Hutchens said in a statement.
The jail was built in 1968, and the module where the inmates were housed did not have cameras. No cameras were in place that could have shown whether they were picked up by a car outside the jail.
Hutchens said talks are ongoing how the jail can be made more secure. In the short-term, she said jail officials were looking at putting in more cameras and tracking inmates via RFIDs.
"We are doing everything in our power to ensure that doesn't happen again," she said.