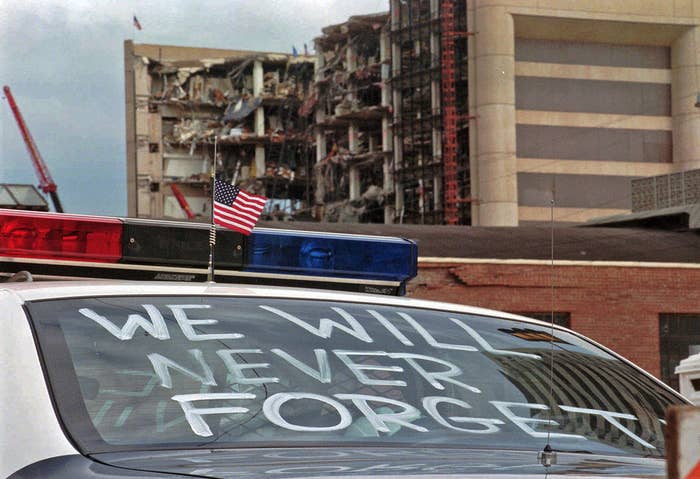 Sunday marks 20 years since the Oklahoma City bombing ripped open the Alfred P. Murrah Federal Building and killed 168 people.
An act of domestic terrorism, the explosion was at the time the worst terrorist attack committed in the United States.
But the site of the deadly explosion is today home to the Oklahoma City National Memorial & Museum, a site that pays homage to the victims, survivors, and rescuers of the attack.
This weekend it is also the site of multiple commemorations of the anniversary, including a reunion of victims' relatives, survivors, rescuers, and investigators of the crash, as well as a commemorative motorcycle ride headed toward the memorial.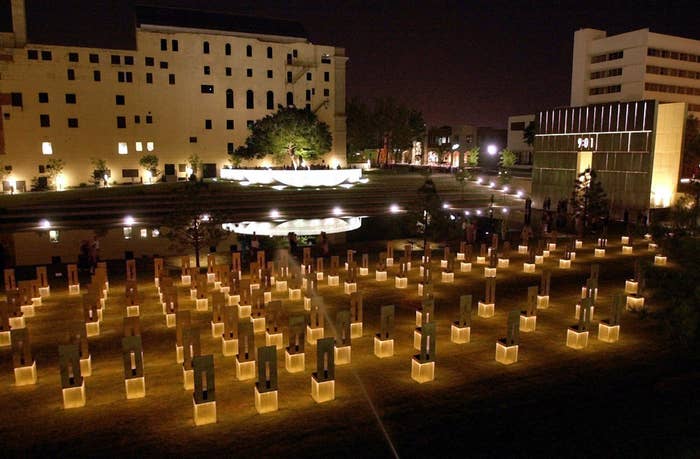 On Sunday, the Oklahoma City National Memorial & Museum held its official 20th Anniversary remembrance ceremony.
Former President Bill Clinton delivered an address at the event, saying Oklahoma's strength inspired all Americans.
Clinton spoke directly to families of the victims in the audience, saying he thought of them as he was spending time with his granddaughter recently.
"I looked at her in that crib so I could remember how you felt, those who lost your loved ones," he said.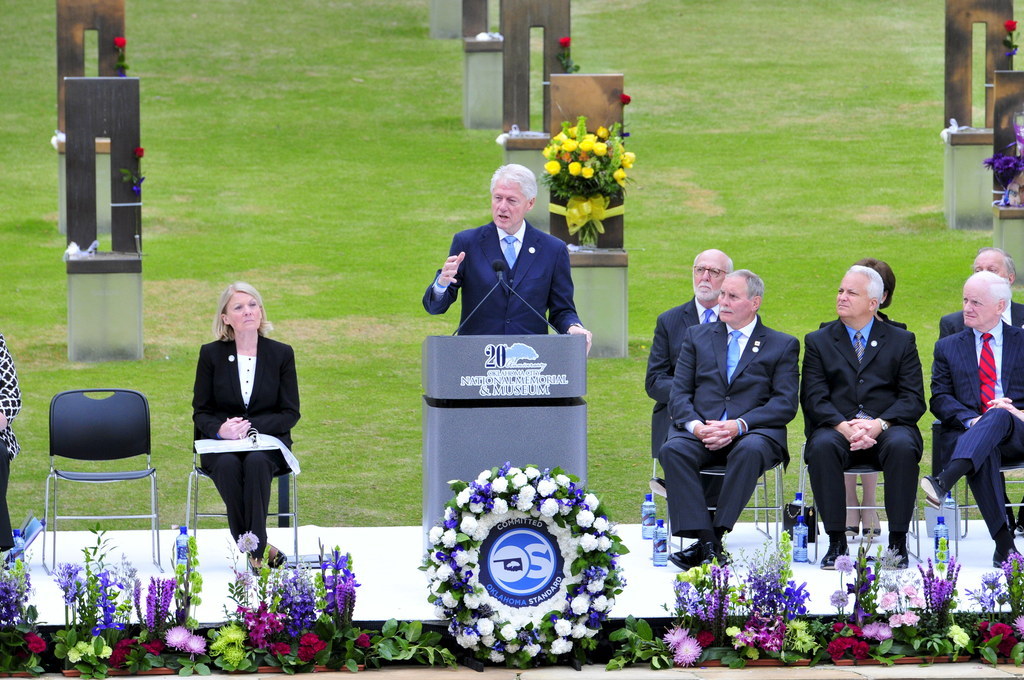 Clinton said Oklahoma City served as an example for how to handle tragedy with grace.
"For 20 years you have honored the memories of your loved ones," he said. "You have inspired us with the power of your renewal, you have reminded us that we should all live by the Oklahoma standard."
The event included 168 seconds of silence at exactly 9:02 a.m. for each of the people who died in the explosion.
President Obama also released a statement about the anniversary, saying "the passing of time will never extinguish the pain we feel."
"But if those murderers hoped to terrorize the American people that day, to break our spirits or shatter the bonds that unite us, then they completely and utterly failed," he said.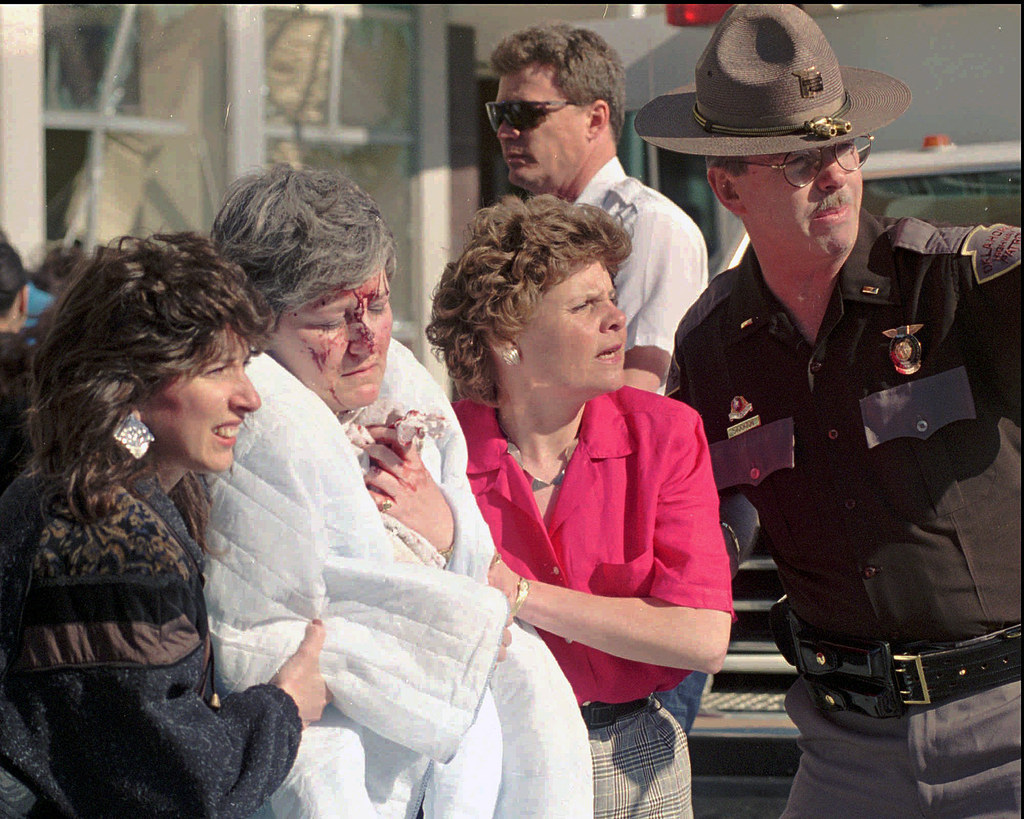 More than 1,500 bikers reportedly took part in the 8th Annual Benefit Run Saturday.
The riders, who came from across the country, headed toward the memorial to place a wreath at the Field of Empty Chairs.
According to Gov. Mary Fallin's office, the event has raised more than $60,000 for the memorial in its seven years.
Fallin was among the riders Saturday morning, addressing the crowd of bikers during the event.
After the motorcycle ride, relatives and survivors of the 1995 attack met with rescue workers, investigators, and law enforcement in the museum.
Among those who attended Charles Hanger, who in 1995 arrested Timothy McVeigh on a weapons charge. McVeigh was one of the two men later charged with conspiracy to bomb the federal building.
McVeigh and Terry Nichols were convicted of the attack. McVeigh has since been executed, and Nichols was sentenced to several life terms in prison.