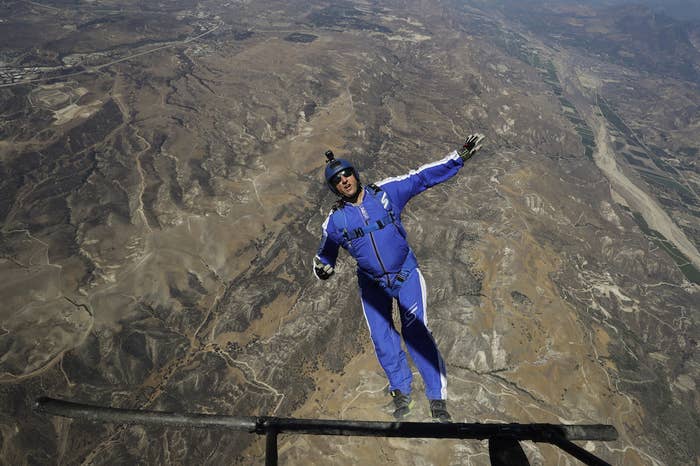 Skydiver Luke Aikins made a jaw-dropping jump Saturday from 25,000 feet onto a net on the ground with no parachute, becoming the first person in the world to do so.
That's right, no parachute.
Aikins fell for about two minutes after jumping from a plane over Simi Valley, California, guiding his body through the fall into the 100-by-100-foot net.
The daredevil flipped onto his back just before hitting the net and landed perfectly, the Associated Press reported.
He then climbed out and walked over to hug his wife, according to the AP. The stunt was broadcast live on Fox.
Aikins told reporters he'd been practicing the jump for months, but had been told hours before the event by the Screen Actors Guild that he would be required to wear a parachute, which was not part of his initial plan.
Sometime while the plane was in the air, he said the requirement had been rescinded and he jumped without it.
Aikins has worked as a stuntman for Iron Man 3 and has done more than 18,000 jumps.
For those who missed it, or those who want to see it again, here you go: