Meet Lucy, a 2-year-old rescue who is, undoubtedly, a very good girl.
She's the newest addition to Cherie Priest's family in Chattanooga, Tennessee.
Priest and her husband also have a 5-year-old mix, Grayson, and two cats named Spain The Cat and Quinn.
Lucy was adopted back in August and has been getting along great with the multi-species crew.
That is, until she found herself suddenly surrounded Saturday morning.
Like, completely surrounded.
Here.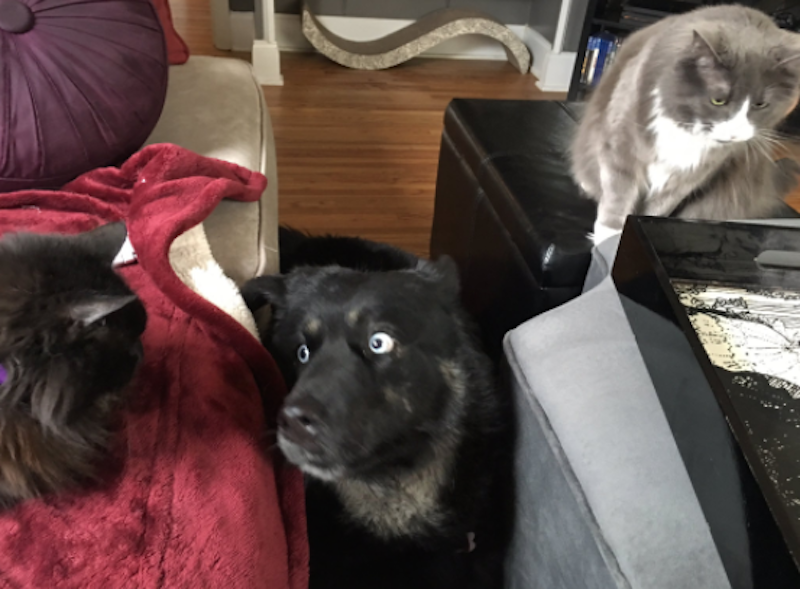 There.
Shit.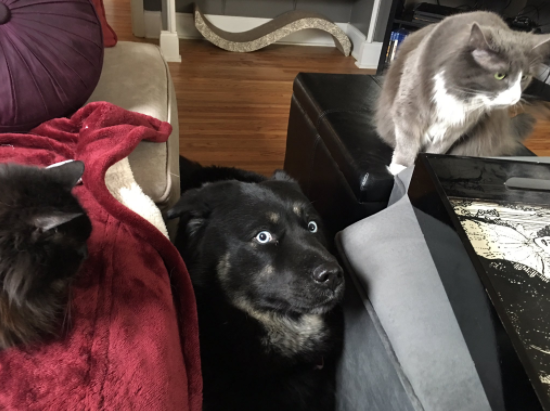 Halp!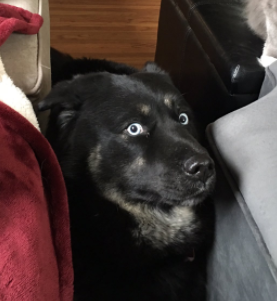 Priest said she captured the moment Saturday morning while putting on makeup.
Lucy likes to squeeze in between the couch and ottoman for a quick nap, but didn't notice when the two cats perched themselves around her.
"She just kinda sat up and realized they were there," Priest said.
All. Around. Her.
"She's always just got a crazy face, and she gets along really well with the cats," Priest said. "She looks like she has fake googley eyes on her."
Her eyes are a very light blue, which means she can look super expressive at times.
"She's the most expressive dog," she said.
And she doesn't take any B.S. from anyone, apparently.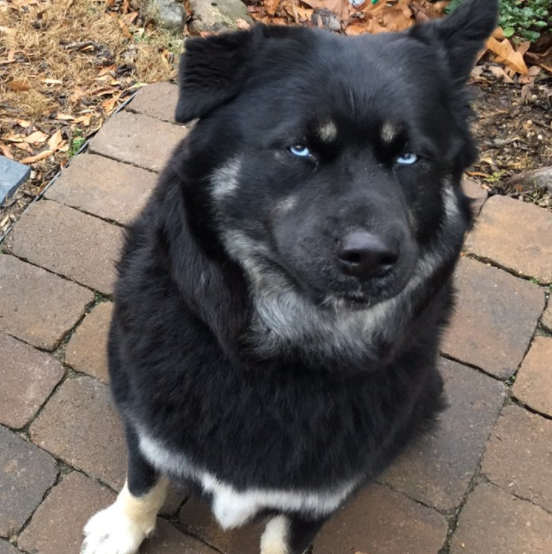 Despite the look of shock, Priest said Lucy gets along great with her new family.
She plays well with her canine and feline siblings, even Spain The Cat, who is 19 years old and basically the alpha of the four.
"Lucy is a sweetheart, and she's very gentle," Priest said.
And a good girl.