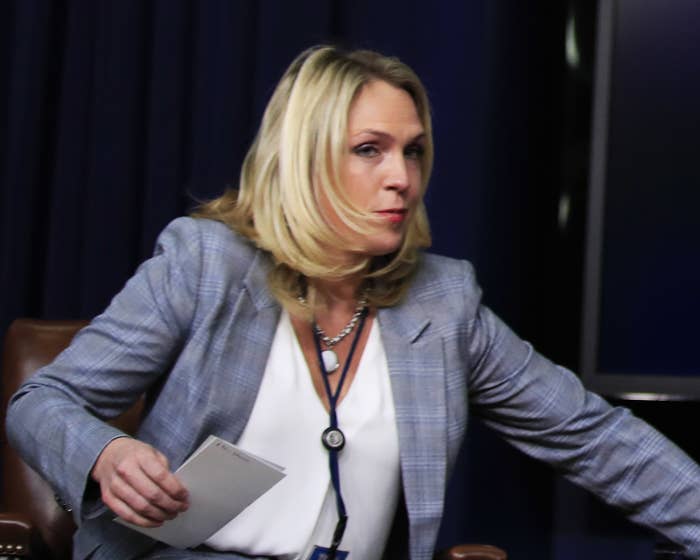 Kelly Sadler, the White House aide who joked that Sen. John McCain's opposition to President Trump's nominee for CIA director didn't matter because "he's dying anyway" no longer works in the administration, the White House confirmed Tuesday.
The circumstances, or reasons, surrounding Sadler's departure from the White House were not immediately clear. The New York Times reported Tuesday evening Sadler's departure came after an ongoing feud with another staffer, and not because of her comment about the Arizona senator.
"Kelly Sadler is no longer employed within the Executive Office of the President," Raj Shah, a White House deputy press secretary, said in a statement.
Last month, Sadler joked during a closed-door meeting with about two dozen staffers about McCain's brain cancer.
"It doesn't matter," Sadler reportedly said, referring to McCain's opposition to Gina Haspel, who had been nominated to head the CIA. "He's dying anyway."
The White House at the time did not deny Sadler made the comment and did not condemn the remark.
The Times, however, reported Sadler left her position due to tensions with Mercedes Schlapp, the administration's strategic communications director.
According to the report, Sadler had told Trump that Schlapp had been leaking information to reporters, and that the two "were unable to be in the same room together."
White House officials did not respond to questions regarding why Sadler left the administration.