The NRA Says A Campaign To Give Away Guns In "At-Risk" Neighborhoods Is A Hoax
The campaign encourages people to buy a gun online, and then pick an "at-risk" neighborhood to which another gun will be shipped to someone to better protect themselves.
The National Rifle Association on Wednesday said an elaborate online campaign under its name to give away guns in "at-risk neighborhoods" to "increase the safety" is a hoax.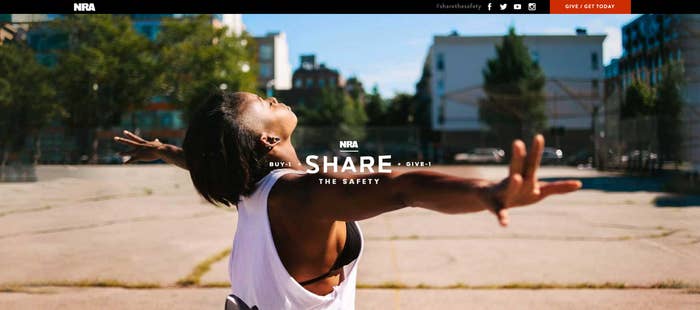 Complete with a website, press releases, a social media presence, and even spokesman to take media calls, the campaign fooled many online.
But the website appears to be an elaborate hoax that copied the fonts and layout of the NRA's website for the ruse.
"No, that's a hoax. It's a spoof," an NRA representative told BuzzFeed News. "It appears that someone skinned our website, font, and put their own content in."
The campaign encourages people to purchase a handgun online, then pick a high-crime neighborhood to which another gun will be delivered to "make an underprivileged American safer, while treating yourself to that Smith & Wesson you've always dreamt of."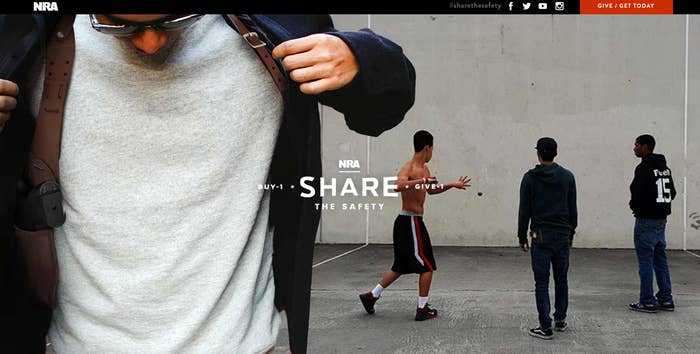 "There's no way that the NRA or Smith & Wesson would be behind a program like that," the NRA rep told BuzzFeed News.
The gun rights organization became aware of the spoof Wednesday, and had been fielding calls all day from journalists asking about the program.
The NRA was still looking into who might be behind the hoax.
Whoever it is appeared to have gone to great lengths, and time, to make the campaign look legitimate.
Twitter and Facebook accounts connected to the campaign appeared to have been active for weeks, posting and retweeting gun rights content.
A news release posted online also appears at first glance to be posted by the NRA's lobbying arm, NRA Institute for Legislative Action. But the url, nrapress.org, does not in fact appear on the organization's real media page or list of news releases.
BuzzFeed News reached out to the phone number listed on the news release, and despite being told that the NRA was stating the website was a hoax, the person who answered the call insisted Share the Safety was legitimate.
"I guess you have to figure out who to talk to at the NRA," a man who identified himself as Hensley Cocker. "The NRA is a big organization, so they must not know about Share the Safety."
BuzzFeed News could not find any link to someone by the name of Hensley Cocker to the NRA. A Facebook profile for someone by that name appears to have been active since May.
"There's a need there clearly, there's people who can't afford guns," Cocker told BuzzFeed News. "There's been a lot of jack-booted police violence against this population and I feel they should be able to defend themselves.
"I think that what's ludicrous is that there are a lot of people in America who don't have guns and they are vulnerable, especially gays."
Asked why the NRA would disavow any connection to the campaign, he said, "Let's face it, there are some people at the NRA that are getting a little bit weak in the knee."
According to the campaign's news release, the goal is to "get guns into the hands of statistically under-armed Americans — from homosexuals to the elderly to besieged urban communities — and make self-defense, rather than gun control, the protection of choice for all Americans."
The statement left many members of the media scratching their heads, while others took it at face value.
It is not entirely clear who or what organization is behind the hoax, but it seems to be an elaborate one, which included a Twitter account that has been active since May, and a Facebook profile for the program director.
The images used on its website also appeared to be stock images that were easily available on stocksy.com.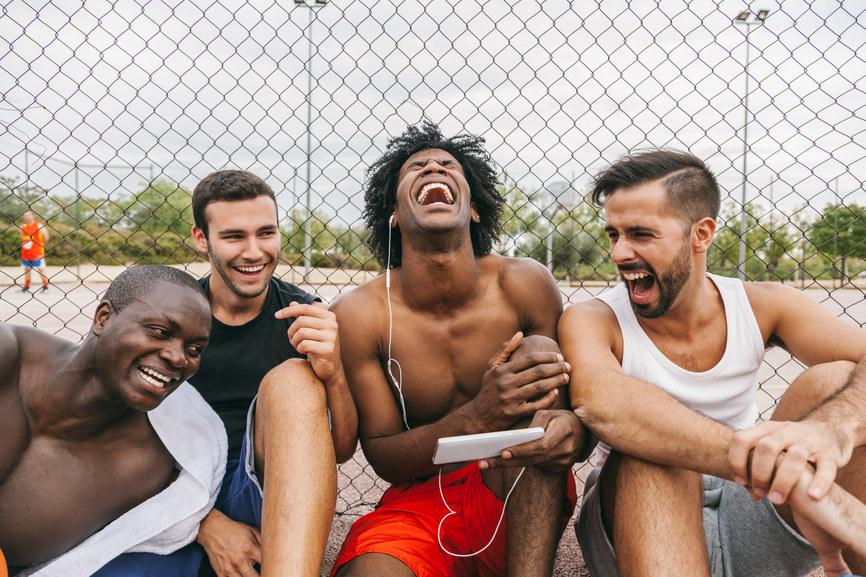 One of the images used, however, appeared to have inverted the image and swapped one of the white models with a black model.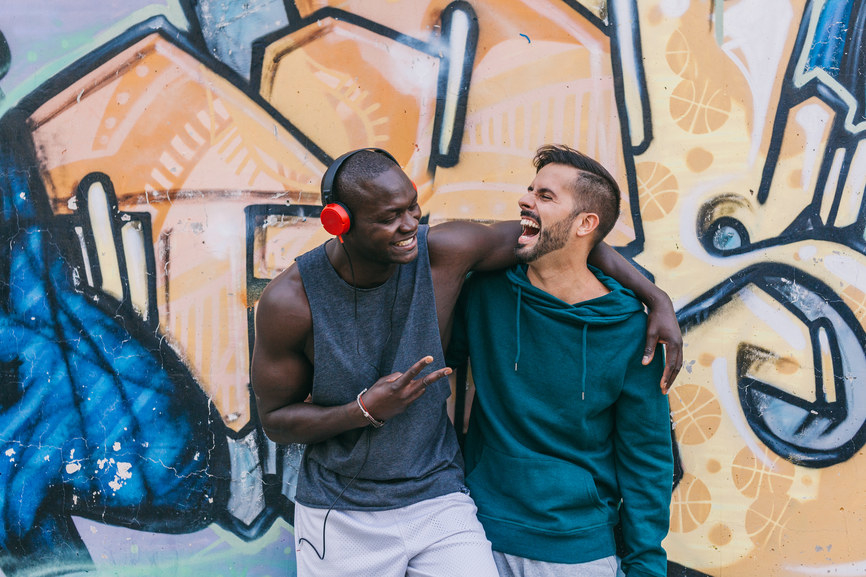 The program was also supposed to be announced Wednesday at the Ronald Reagan Presidential Library in California, but officials there told BuzzFeed News there were no NRA events scheduled.