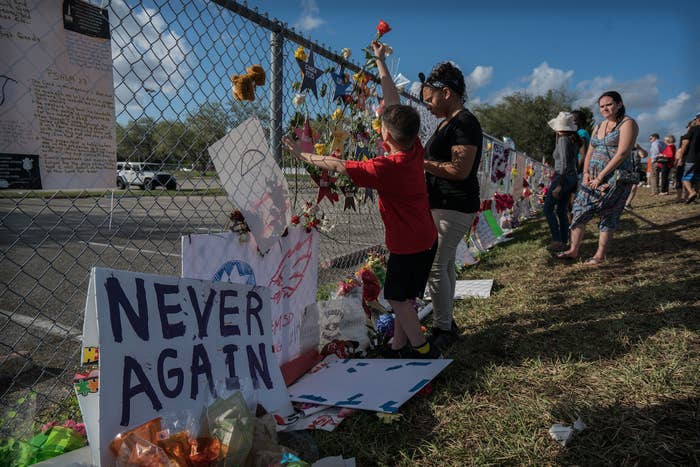 The National Rifle Association on Friday sued Florida over new gun restrictions that were signed into law in response to the Parkland school shooting that killed 17 people.
The NRA filed the lawsuit just hours after Gov. Rick Scott signed the legislation, which, in addition to funding for school safety programs, raises the age limit for buying rifles from 18 to 21 and extends a three-day waiting period for handgun purchases to include long guns. It also establishes a program to arm trained teachers and campus employees.
The NRA, however, is asking a federal judge to stop the new age requirement, arguing it violates the Constitution.

"At 18, citizens are eligible to serve in the military — to fight and die by arms for the country," the lawsuit states. "This blanket ban violates the fundamental rights of thousands of responsible, law-abiding Florida citizens and is thus invalid under the Second and Fourteenth Amendment."
The 19-year-old Parkland shooter legally purchased his semiautomatic rifle, authorities say.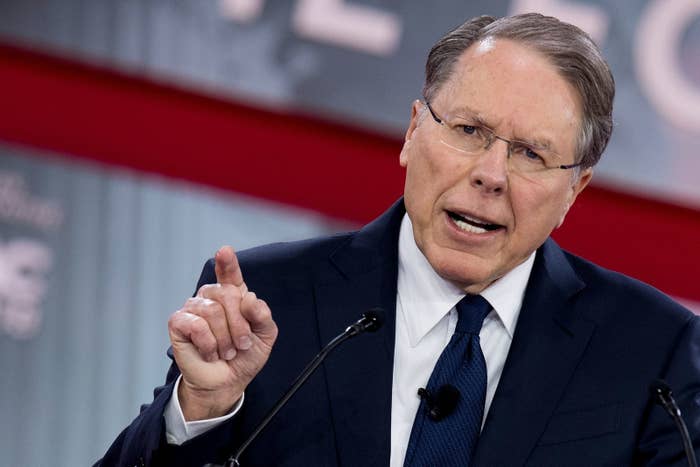 The bill signed by Scott, a Republican, on Friday also allots $100 million to improve school security and $67 million for the school employee–arming program, which is predicated on school district approval and law enforcement training.
The idea of arming teachers has been supported by the NRA and is not mentioned in the lawsuit.
Instead, the suit claims that Florida law already limits access to firearms to people who are "unsafe, mentally unstable, or otherwise incapable of safely operating a firearm" and infringes on the Second-Amendment rights of adult, law-abiding citizens.
Scott, who is also an NRA member, called the bill "historic legislation" that is "going to make our schools safer."
Florida lawmakers have been under increased pressure to implement gun control measures since the Feb. 14 shooting, which sparked the #NeverAgain movement by students who want the sale of assault rifles banned.
"This bill punishes law-abiding gun owners for the criminal acts of a deranged individual," Chris W. Cox, executive director of the NRA, said in a statement. "Security our schools and protecting the constitutional rights of Americans are not mutually exclusive."