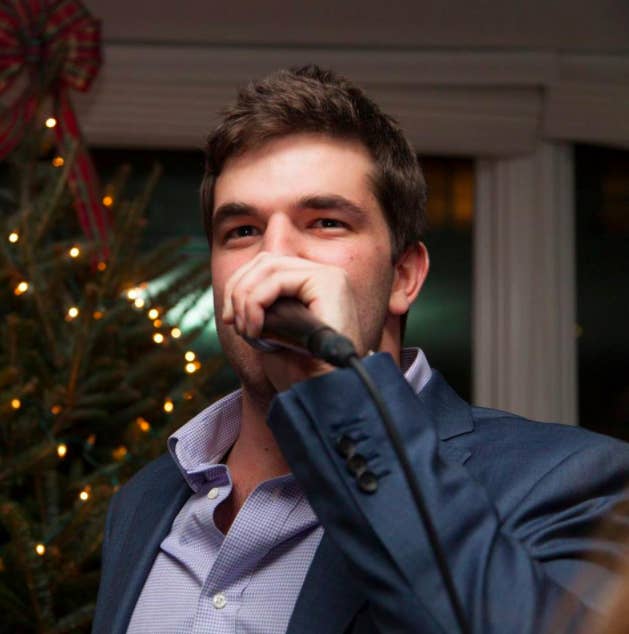 Billy McFarland's company promised two luxurious weekends of music in the Bahamas, lush accommodations, and delectable food. What they got was the fiasco people now know as the Fyre Festival, where they were instead given disaster relief tents and lunches served in styrofoam boxes.
"It's a very, very tough day for all of us," McFarland told BuzzFeed News in a phone interview Friday.
McFarland described what he said was an ambitious project that quickly grew to be bigger than what the 300-person staff could handle on the island of Exumas.
But the college dropout from New Jersey has a knack for promising lavish and luxurious services aimed at rich and elite clientele, often falling short on what was pledged.
Three years before the disastrous Fyre Festival, McFarland launched a credit card company and private club dubbed Magnises, taking cues from the exclusive American Express black card. But with wealthy young socialites years away from the spending power of the black AmEx, the Magnises card was aimed at a younger audience.
The card, launched in 2014, promised tickets for hard-to-get-in-to shows, clubs, and events with the social elite for a $250 annual fee, but members told Business Insider the company often delivered tickets late, for the wrong date, or not at all. Credit card statements would show up with unwanted charges that took months to fix, members said.

Prior to launching Magnises, McFarland started a content sharing and networking site called Spling, receiving $400,000 in funding in 2011, TechCrunch reported. The website now sits apparently abandoned.

On Friday, McFarland again found himself at the helm of a project that customers said failed to deliver on the lavish services it promised.

"The festival become large and we needed more manpower than the 300 person team we had," McFarland told BuzzFeed News in a phone interview.
But before discussing what went wrong with the Fyre Festival, which lured people into spending thousands of dollars to see headliners like Blink 182, McFarland wanted to talk about how the idea for the festival came about following a harrowing flight from New York to the Bahamas with the rapper Ja Rule.
After nearly running out of gas, McFarland said, they unexpectedly landed on the island of Exumas.
"I was a computer programmer and, after computers, the two things I love most are the ocean and, for some reason, rap music," he said. "So these three hobbies of mine somehow led me to meeting my partner, Ja Rule. Together we became friends and business partners."

McFarland retold the story nearly word-for-word in another interview with Rolling Stone magazine Friday.
But McFarland's tale of serendipity instead turned to chaos for people who paid up to $250,000 to attend what was billed as a posh music festival on an island once owned by Colombian drug kingpin Pablo Escobar.
"I think the festival took on a life of its own, bringing more guests than we expected," he said. "We quickly learned that the infrastructure here in the island was not what we were used to."
McFarland said basic services were not available and the company had to "literally build our own city."
The Bahamas Ministry of Tourism, however, laid blame on the organizers, saying in a statement Friday "clearly they did not have the capacity to execute an event of this scale."
McFarland didn't deny that was true, stating, "it was very ambitious in our part."
Still, there are indications that early in the planning stages of the festival, party-goers headed to the Bahamas were not going to be getting the affluent accommodations they expected.

The beach-side tents set up for guests were the same ones that have been used by the United Nations and FEMA to quickly accommodate victims of natural disasters that struck Haiti, Venezuela, and Nepal.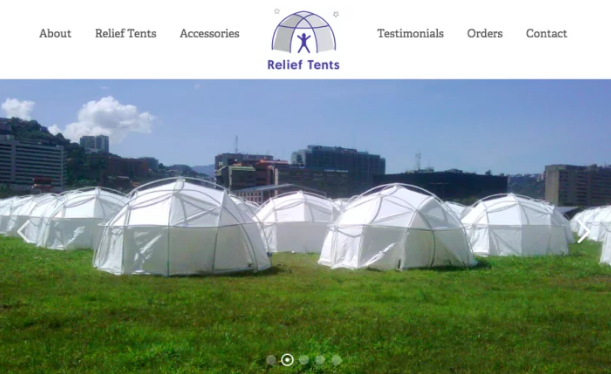 McFarland denied the "eco-friendly, geodesic domes" were purchased from a disaster relief firm and said the tents were obtained from Eventstar, a company that has provided shelter for high-end concerts like what Fyre Festival was billed to be.
However, a reporter for BuzzFeed News in Exumas confirmed the tents were in fact provided by Shelter Systems, a company that provides tents for natural disasters and notes their product is cheap and easy to build.
An employee at the company said he could not confirm whether or not the tents were from Shelter Systems, adding only that, "we have not worked with them directly."
Other employees who worked for the company say the festival appeared to be headed for disaster early on.
Chloe Gordon, a talent producer for the Fyre Festival, published a column with New York Magazine Friday where she said basic elements of the festival, such as venders and stages were put in place late in the planning.

Musicians and bands that had been slated to perform had not been paid, she wrote.
McFarland, however, denied there were early signs the festival was headed toward disaster.

"Unfortunately some of the last minute challenges arose, and we didn't see it coming," he said.
The New York Post reported signs of the pending fiasco led the festival's top organizers, including Ja Rule and McFarland, to warn A-listers not to go to the island.
"They were just like, 'Oh, come next weekend when all the kinks have been worked out.' This was before the chaos started," a source told the Post.
McFarland denied the claim to BuzzFeed News, saying A-listers and workers for the company were not given such a warning. Fyre, he said, plans to hold a free concert next year to make it up to the people who bought tickets for this year's now-cancelled festival.
The beachside concert in 2018 will be held in a yet-to-be-announced city and the company will donate $1 for each ticket sold to the Bahamas Red Cross, he said.
But the failed promise of the luxury music, art, and food festival was reminiscent of McFarland's troubles with the credit card firm he launched years prior.
In an interview with the New York Post, McFarland explained the name, Magnises, which he said is, "Latin for absolutely nothing."
"The name is made up," the told the paper. "But it sounds grand, doesn't it?"