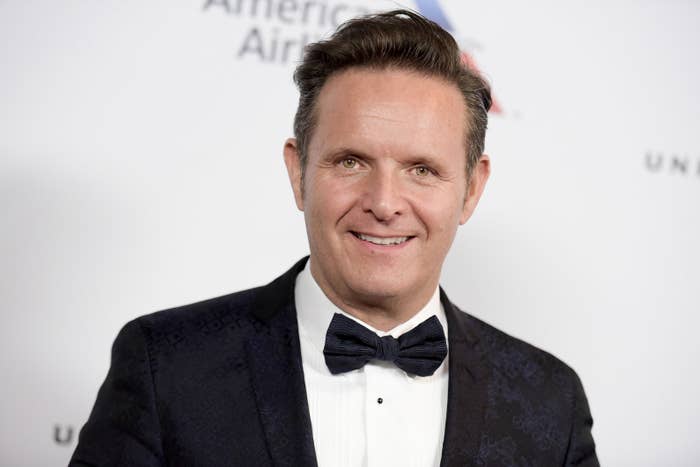 Mark Burnett, the producer of The Apprentice, said Wednesday he is not a supporter of Donald Trump's presidential campaign, issuing a tersely worded statement after reports surfaced that he had warned staff against leaking potentially damaging outtakes of the Republican candidate.
"I am not now and have never been a supporter of Donald Trump's candidacy," he said. "I am NOT "Pro-Trump."
"My wife and I reject the hatred, division and misogyny that has been a very unfortunate part of his campaign," Burnett added.

The statement came as more women went public Wednesday alleging they were groped or inappropriately touched by Trump, including two women who spoke to the New York Times.
The Trump campaign denied the allegations, calling the entire Times article "fiction."
Calls for The Apprentice outtakes have grown louder after an Access Hollywood tape leaked last week revealed the presidential candidate making lewd comments about kissing women without warning and grabbing their genitals.
A sound engineer from the show also told BuzzFeed News that the star of the NBC reality show referred to him as a "fucking monkey" and regularly sexually harassed women on set.
Burnett has said he can't release The Apprentice tapes because he doesn't have the right to release the material. MGM owns the show's material, Burnett said in a previous statement, and was contractually prohibited from releasing the footage.
An attorney for MGM also repeated the company's stance that it would not release footage from The Apprentice, stating its contracts "contain provisions related to confidentiality and artist's rights."
"MGM has every intention of complying with its agreements with artists and honoring their right,s including with respect to The Apprentice," Marvin S. Putnam, MGM's longtime counsel said in the statement.