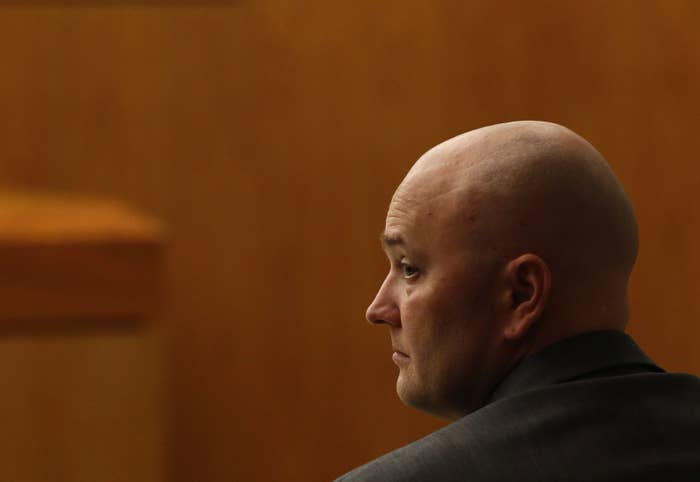 A former Texas police officer who shot and killed an unarmed 15-year-old boy as he was leaving a house party was sentenced to 15 years in prison Wednesday for the murder of the teenage boy.
Roy Oliver, 38, was fired from the Balch Springs Police Department shortly after the April 29, 2017, incident, when he fired five times into a car filled with teenagers leaving a house party, killing Jordan Edwards, who was a passenger.
Police originally said the car had been backing toward officers in "an aggressive manner," but later reversed their account, citing dashcam footage showing the car driving away from officers when Oliver began to fire with a rifle.
Prosecutors said they supported police, but that officers like Oliver had to be held accountable. Jurors deliberated for about 12 hours over two days before reaching the verdict.
"They have to follow the law just like everybody else," prosecutor George Lewis told the Dallas Morning News.
Oliver, who faced a possible life sentence in prison, was also ordered to pay a $10,000 fine, according to multiple reports. He was found not guilty of two counts of aggravated assault connected to the shooting.
Prosecutors had asked the jury to sentence Oliver to at least 30 years behind bars, NBC News reported. Oliver's defense attorneys asked that the sentence be under 20 years.
The deadly shooting occurred when police had been called to a house party after several residents reported teenagers walking around drunk.
At the center of the trial were videos captured from the department's body and patrol car dash cameras that showed Oliver and his partner at first joking around with teenagers leaving the house, the Dallas Morning News reported.
Gunshots were then heard by the two officers, who ran out of the house and toward a nearby nursing home, where the shots were later found to have come from.
Oliver's partner, Tyler Gross, had been trying to stop a Chevrolet Impala that was leaving the party. Oliver testified he believed the car was about to hit his partner, telling jurors he felt that he "had no other option" but to shoot into the car.
Jordan's brother, Vidal Allen, testified that he heard someone tell him to stop, but he did not see that it had been an officer.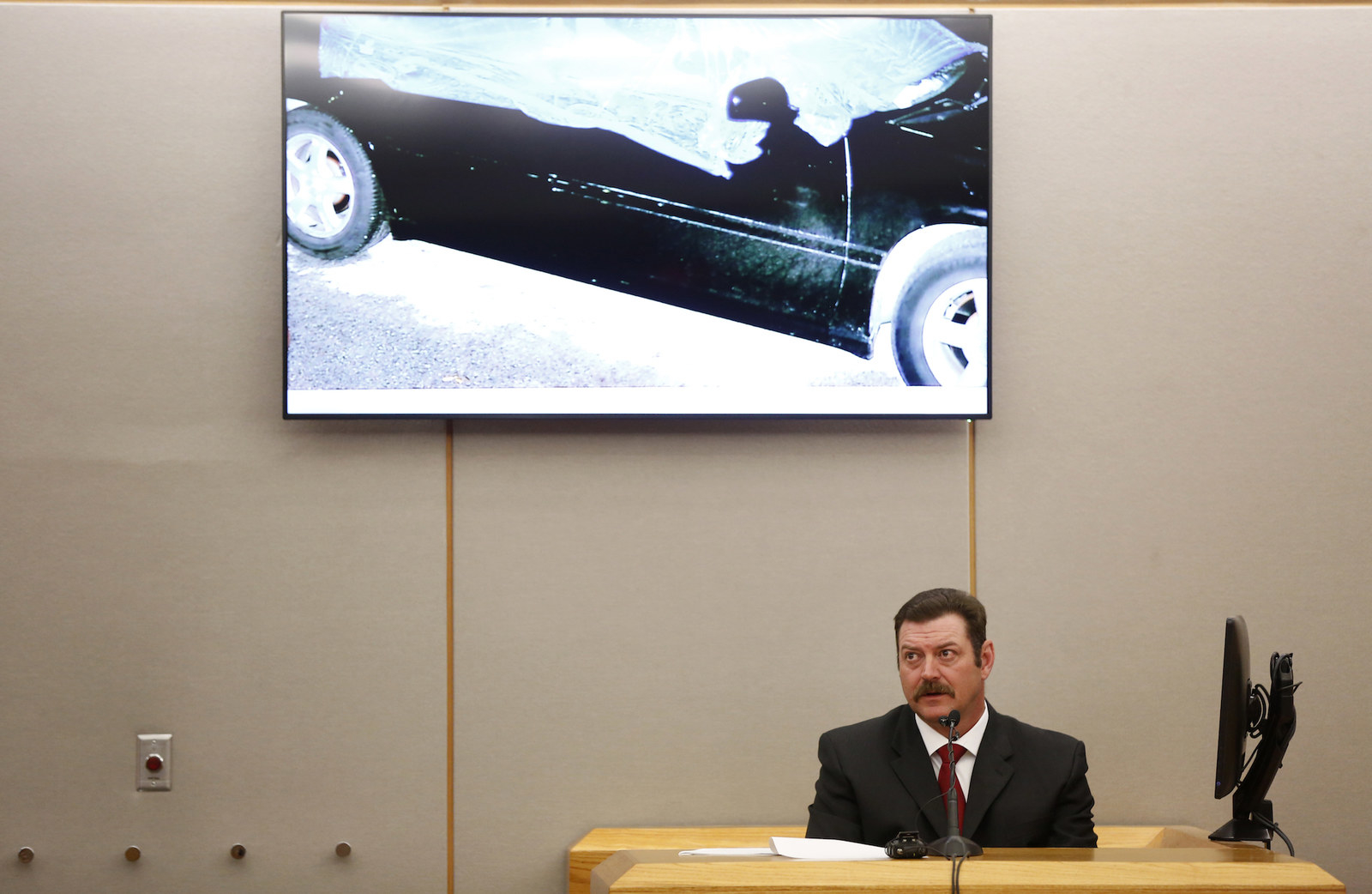 Gross, who was to the right of the car as it began to pull away, told jurors that he was afraid that the car was close to him, but was not in fear that the car would hit him.
Oliver then began to fire into the moving car.
According to the Dallas Morning News, a video expert testified that the police officer fired two shots when the car had already gone past Gross, and another three shots after the car had passed Oliver.
"None of those shots could've done anything to protect Tyler Gross," Michael Snipes, the prosecutor, argued in court.