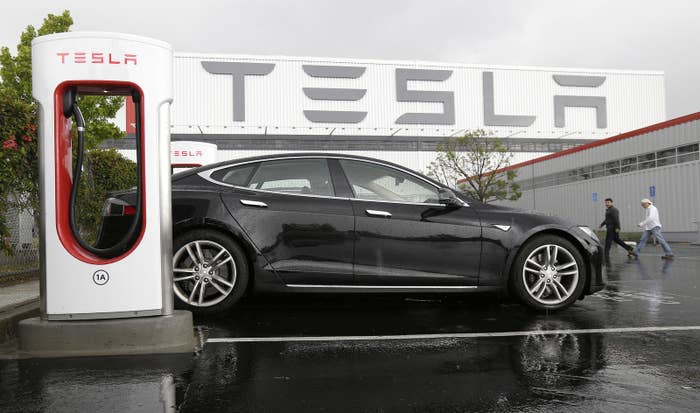 Tesla Motors CEO Elon Musk announced a new master plan for the electric car maker Wednesday, including commercial trucks, buses, and a shareable self-driving fleet of cars that can "make money for you when you aren't using it."
The future autonomous driving feature, explained by Musk in a blog post, would allow Tesla vehicles to drive other people when not in use "and have it generate income for you while you're at work or on vacation."
While rival car makers have looked to make self-driving technology a reality in their models, Tesla's goal could potentially create a driver-less fleet of electric cars that would place it in direct competition with other ride-sharing services like Uber and Lyft.
Tesla is also looking to expand the type of vehicles it manufacturers. In addition to sedans and SUVs, Tesla will be turning toward making heavy-duty trucks and "high passenger-density" transportation, meaning the company will be expanding from privately owned cars to commerce and public transportation.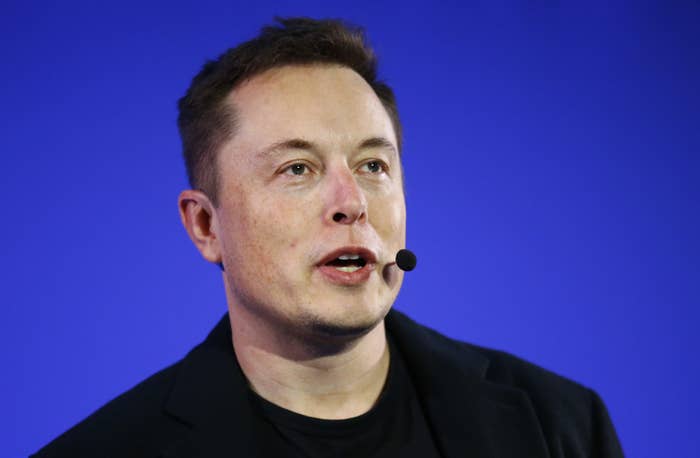 "Both are in the early stages development at Tesla and should be ready for unveiling next year," Musk said. "We believe the Tesla Semi will deliver a substantial reduction in the cost of cargo transport, while increasing safety and making it really fun to operate."
Buses will also be equipped with self-driving technology to reduce the size of the vehicles and traffic congestion, he said. The company will also expand the reach of self-driving technology to public transportation vehicles.
Tesla's Autopilot feature, which includes driver assist functions like cruise control and automatic braking, is under federal investigation after a fatal crash while it was enabled in May.

The plan could also offset the cost of owning one of Tesla's models, making them available to a wider market.
"In cities where demand exceeds the supply of customer-owner cars, Tesla will operate its own fleet,ensuring you can always hail a ride from us no matter where you are," Musk said.
This is the second "Master Plan" unveiled by the company since it was founded in 2003.
The first one was revealed in 2006 when the company set out to create a high-volume vehicle that would be affordable.
This updated plan comes just months after the company unveiled its Model 3 car at a cost of $35,000.
Last year, the company also launched a "utility-scale" and home battery, part the company's new goal to "create a smoothly integrated and beautiful solar-roof-with-battery product that works."
That would include integrating a solar panel system and battery program that would work with "one ordering experience, one installation, one service contract, one phone app."
In the plan, Musk mentions the recent purchase of SolarCity, stating the two "need to combine and break down the barriers" to provide "highly differentiated solar."

"We must at some point achieve a sustainable energy economy or we will run out of fossil fuels to burn and civilization will collapse," he said.