Suspected Mastermind Of 1996 Khobar Towers Bombing Reportedly Captured
Ahmed al Mughassil was reportedly captured in Beirut after traveling there from Iran, the Associated Press reported. Mughassil was indicted in 2001 in the bombing that killed 19 Americans.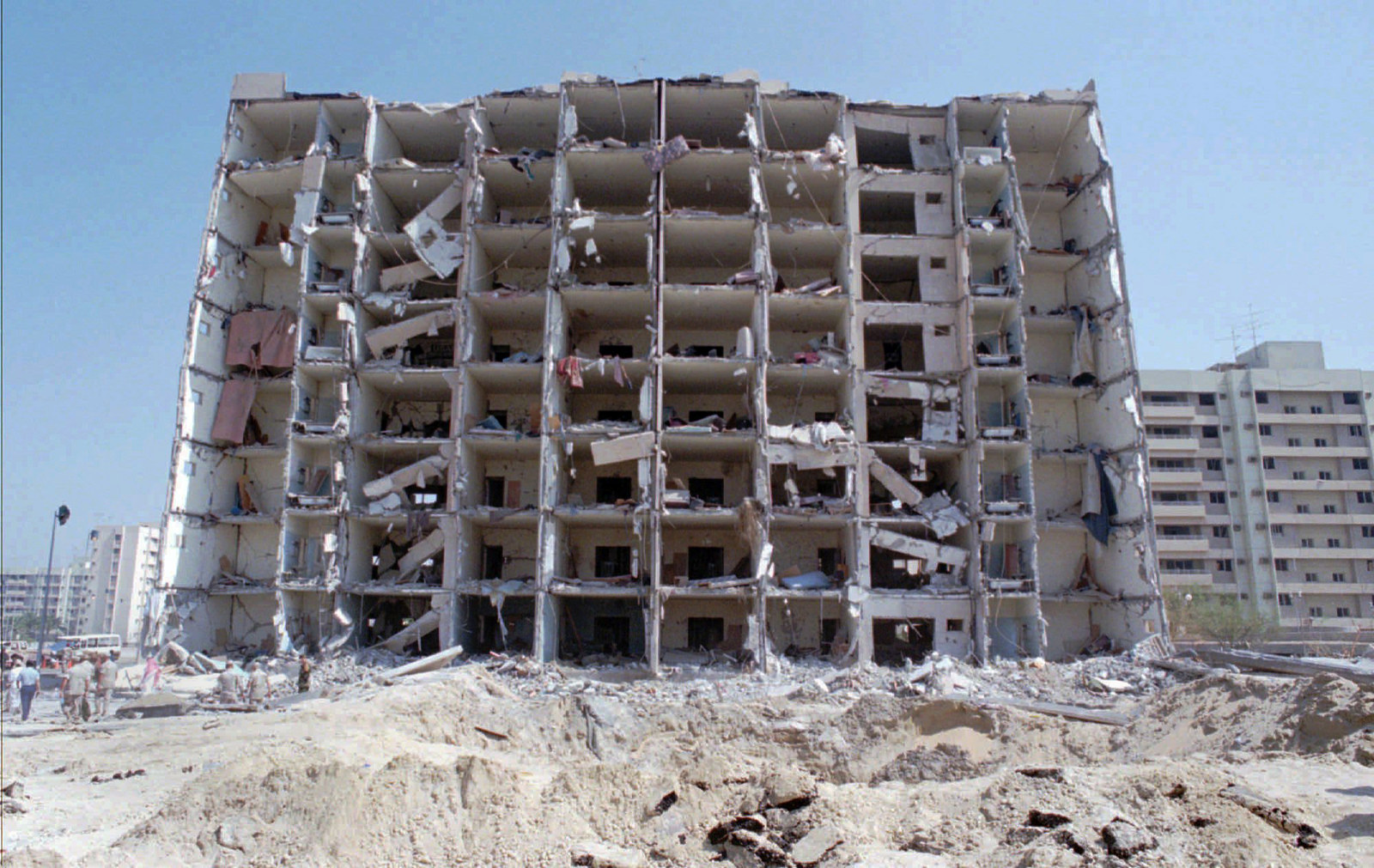 The suspected architect of the 1996 Khobar Towers bombing in Saudi Arabia, which killed 19 American servicemen and wounded 372 more, was captured after a nearly two-decade manhunt, the Associated Press reported.
Ahmed al Mughassil was detained in Beirut after arriving there from Iran about two weeks ago, a Saudi official told the Associated Press on condition of anonymity.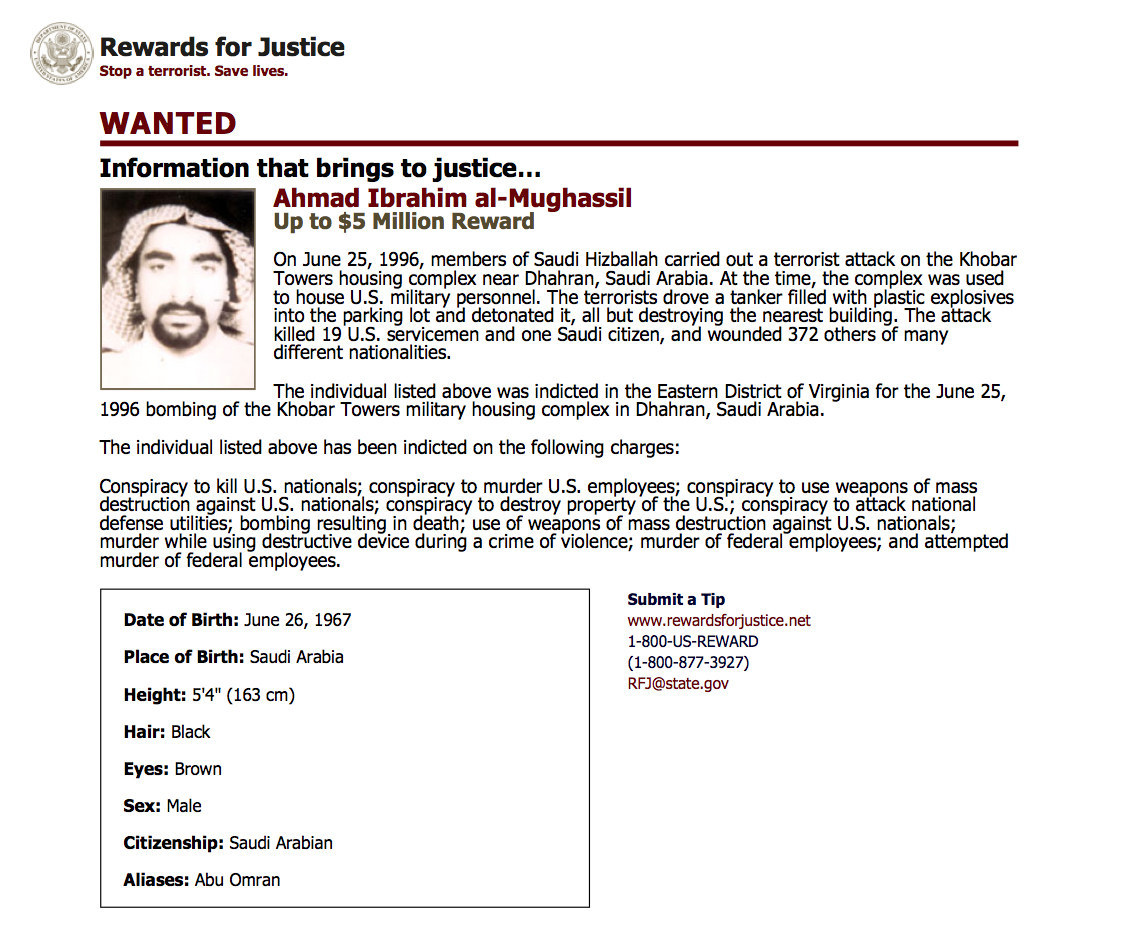 Al-Mughassil was considered one of the FBI's most wanted terrorists since the 1996 truck bombing, which ripped open an eight-story dormitory for U.S. Air Force personnel in Saudi Arabia at the time.
Also known as Abu Omran, Al-Mughassil was one of 14 people named in a 2001 indictment of the bombing.
The FBI offered a $5 million reward for the 48-year-old suspect, who was believed to be a member of an armed wing of Saudi Hezbollah.
The group is believed to have driven a tanker with plastic explosives into the parking lot of the building, where it exploded.
A Saudi official told the AP that four others believed to have been involved in the bombing are currently in Iran.
U.S. officials declined to comment on reports of his capture.