Three Dead As Wild Storms Continue To Pound Texas
Floodwaters left at least three people dead and another missing, emergency officials said, after 14 inches of rain fell, forcing the closure of Austin airport Friday.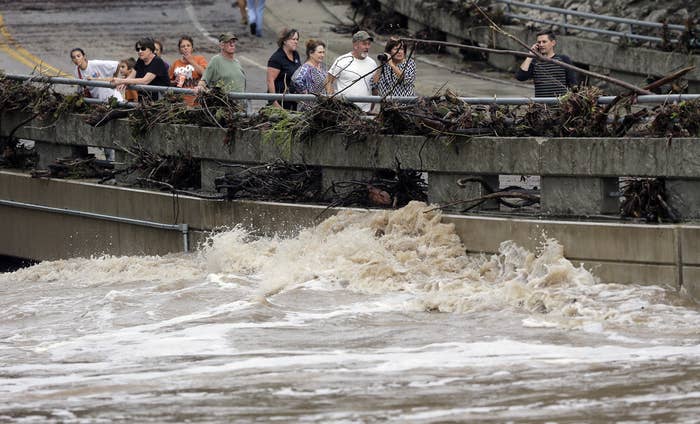 Heavy rains, strong winds, and suspected tornadoes ripped through central and southern Texas on Friday and Saturday as a powerful storm hit the region, causing multiple rivers to overflow their banks, forcing evacuations and leaving at least three people dead.
On Friday, one possible tornado touched down in Floresville, Texas, the Associated Press reported, launching a large trailer from a nearby RV park on to the roof of a three-story hotel and causing some minor injuries.
A second round of flash floods and tornadoes hit the state Saturday morning, flooding highways, underpasses, and local roads. Residents in many major counties were told by local officials not to travel if at all possible.
Less rain was expected by Saturday evening, but local officials warned people that the heavy storms have left bayous, creeks and ditches running full until Sunday morning, making them dangerous and hard to see as trick-or-treaters make their way out Saturday.
"These water superhighways are moving millions of gallons of stormwater out of our community to Galveston Bay," Harris County Flood Control District officials said in a statement. "Please keep trick or treaters out of roadside ditches and away from bayous and creeks - they are harder to see at night and are dangerous."
At least three people were killed in the storm. In Travis County, the body of a man described as in his late 40s or early 50s was recovered after he was swept away by floodwaters.
Lisa Block, an emergency official for the county, told the Associated Press officials recovered on Saturday morning the body of man who was driving a vehicle Friday that was swept away near Elroy.
Emergency management officials also said a woman was also missing in the county.
Military crews also found the body of a driver believed to have been swept away in his vehicle by floodwaters in Camp Bullis, a U.S. army facility near San Antonio.
Texas officials made over 100 rescues from high-water flooding Friday and Saturday, Texas Department of Emergency Management said in a series of statements. Shelters for the displaced have been set up in local churches and community halls.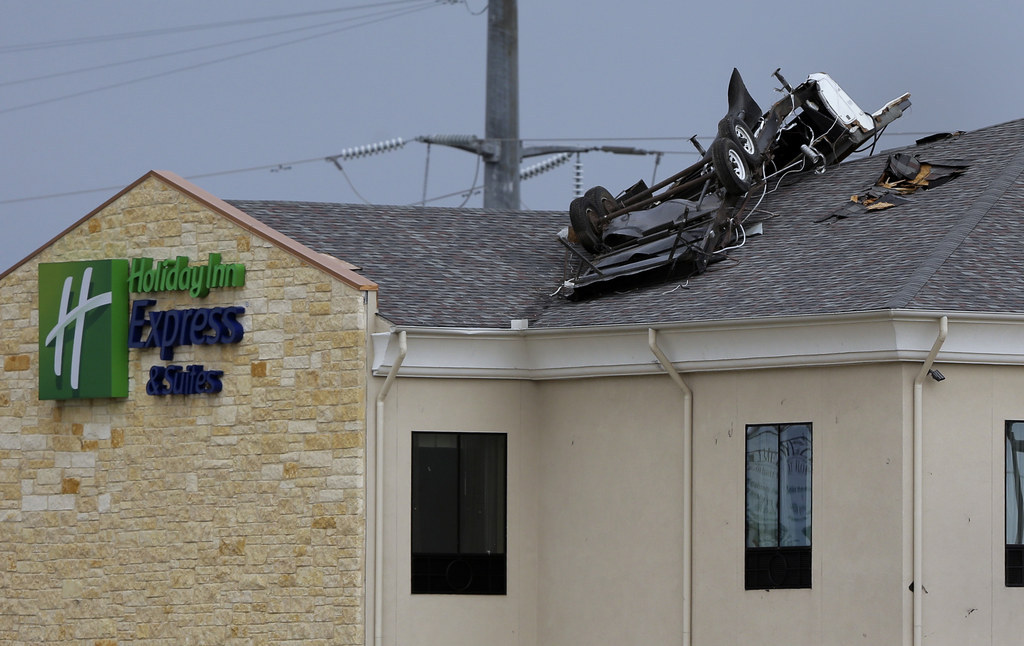 At Austin airport, more than 14 inches of rain fell Friday, flooding the air traffic control tower with a half-foot of water, and forcing the closure of the airport. Limited flights were later resumed.
Heavy rains also caused major flooding and overflowed rivers in the area including the Blanco and Guadalupe rivers as well as Sheldon Lake State Park in Houston.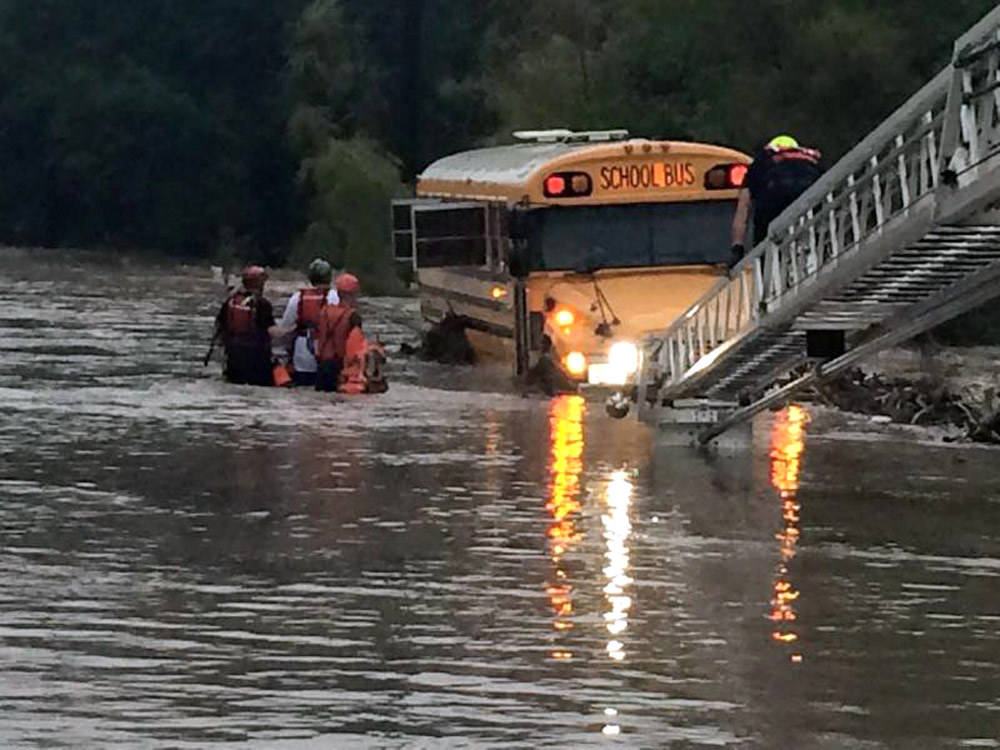 The damage caused by the storm prompted several officials to declare a local state of disaster, and evacuate some of the areas hardest hit by the torrential rains.
New Braunfels made the declaration when the Comal and Guadalupe rivers passed flood stage, and Comal County declared a state of disaster after roads became impassible by flooding and debris.
In San Marcos, local authorities were telling residents to boil water before drinking.
Some areas of central Texas reported more than 16 inches of rain in just a few hours Friday.
The heavy rains and flooding are occurring in an area that was recovering from another bout of torrential, deadly rains in May. More than 30 people died in the storms, including members of a family whose home was swept away by the raging Blanco River.