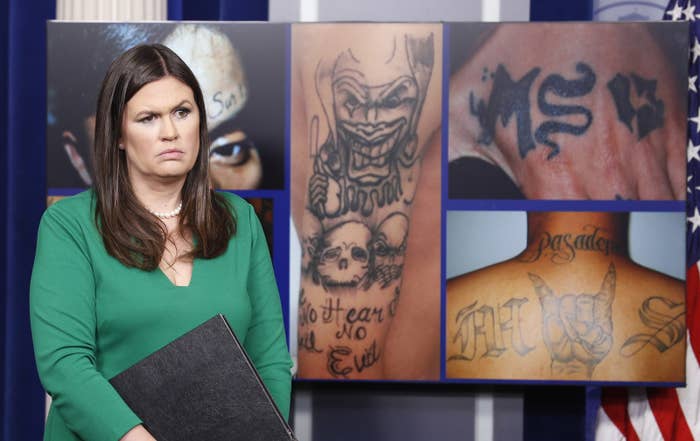 The State Department warned the Trump administration in late 2017 that parts of its immigration agenda could strengthen transnational gangs like MS-13, a violent group that President Donald Trump has repeatedly cited as a major security threat stemming from lax border policies, according to an internal report.
The report — released Wednesday by a Democratic senator — cautioned that ending temporary protective status, or TPS, for more than 300,000 immigrants from El Salvador and Honduras could significantly boost recruitment for MS-13 and other gangs operating in Central America.

The reports also warned that halting the TPS program would run counter to US security interests in fighting transnational criminal organizations, combatting drug trafficking, and curbing illegal immigration.

The Department of Homeland Security terminated those programs anyway, ending protections for immigrants from El Salvador, Honduras, Nicaragua, and Haiti earlier this year.
Since taking office, Trump has repeatedly vowed to eliminate MS-13 and referred to "liberating communities" following law enforcement operations that target the gang. Calling members of the group "animals," Trump has, in effect, placed MS-13 in the public spotlight, using the gang's emergence in some areas of the US as justification for his administration's aggressive immigration enforcement policies.

The White House did not respond to BuzzFeed News' request for comment on the reports Wednesday.
First implemented in 1990, the TPS designation temporarily halts deportations for immigrants from countries devastated by armed conflict or natural disasters, allowing them to live and work in the US.
More than 260,000 immigrants from El Salvador were given TPS status in 2001 after a series of earthquakes devastated the country. Another 86,000 current immigrants from Honduras have been awarded the status since Hurricane Mitch struck the country in 1999. The Trump administration announced this year that it would end those programs, stating that the conditions caused by the two natural disasters no longer existed.
Before the administration made the decision public, though, the State Department warned that, although the conditions from the natural disasters had improved, the countries were still ill-equipped to handle such large numbers of returning citizens, and that mass deportations could result in many of those returned immigrants falling prey to criminal groups.
"The lack of legitimate employment opportunities is likely to push some repatriated TPS holders, or their children, into the gangs or other illicit employment," a State Department report to the Department of Homeland Security about El Salvador said.
The reports, which assessed TPS programs for El Salvador, Honduras, Haiti, and Nicaragua, were attached to an Oct. 31, 2017, letter sent by then-secretary of state Rex Tillerson to the acting secretary of the Department of Homeland Security.
"I do not make these recommendations lightly," Tillerson wrote in the letter. "As you consider your decision, I am sure you are well aware of the significant humanitarian, foreign policy, and political interests."

The documents — obtained as part of a lawsuit challenging the TPS termination process — were released Wednesday by New Jersey Democratic Sen. Bob Menendez, the ranking member of the Senate Foreign Relations Committee.

In a statement Wednesday, Menendez called on the government to reverse its decisions to terminate TPS, and accused the Trump administration of "knowingly putting our national security and the safety of TPS beneficiaries and US-citizen children at risk."
"This document release further confirms how the Trump Administration's reckless anti-immigrant agenda jeopardizes our national security interests in Central America and the safety of TPS beneficiaries and their US citizen children," he added.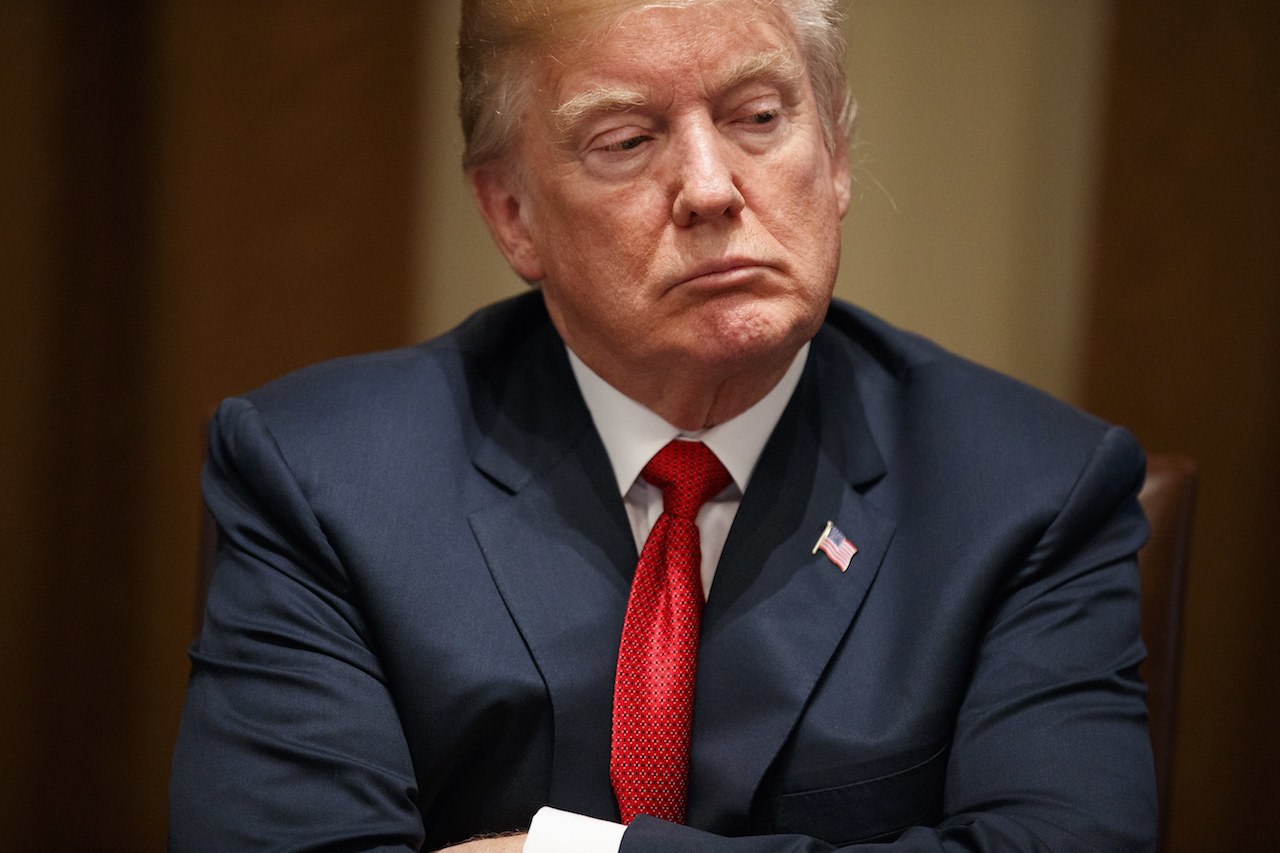 Beyond bolstering gang recruitment, the State Department documents noted, ending TPS designations could lead to an increase in illegal immigration to the US by flooding the countries with unemployed citizens — many of whom had built lives, held jobs, and created businesses in the US.

"In the case of El Salvador and Honduras, both countries continue to have some of the world's highest homicide rates, and weak law enforcement capabilities and inadequate government service will make it difficult for their respective governments to ensure the protection of returning citizens — no less the US citizen children who may accompany their parents," Tillerson wrote.
For El Salvador alone, the State Department estimated that 200,000 US-born children would be impacted by a decision to terminate TPS protections.
"Parents in El Salvador fear boys may be targeted for gang recruitment and girls may be forced into sexual relations with gang members," the department's report for El Salvador stated. "Many parents in El Salvador refuse to even send their children to school out of fear of the gangs."

The economies of both El Salvador and Honduras would not be ready to receive a sudden influx to their workforce, which both countries have been having trouble growing, the reports stated.
"Introducing an additional 263,282 working-age people and children vulnerable to recruitment by transnational criminal organizations (TCOs), such as MS-13, to a country rife with gangs and that cannot provide the 60,000 jobs required every year for its current population would undermine US–Salvadoran efforts to combat TCOs," experts wrote.
"With no employment and few ties, options for those returning to El Salvador and those overwhelmed by the additional competition will likely drive increased illegal migration to the United State and the growth of MS-13 and similar gangs," they added.

Experts also noted that both countries have worked closely with the US to fight drug trafficking, transnational gangs, and illegal immigration to the US, and that ending TPS "could jeopardize cooperation in these areas."