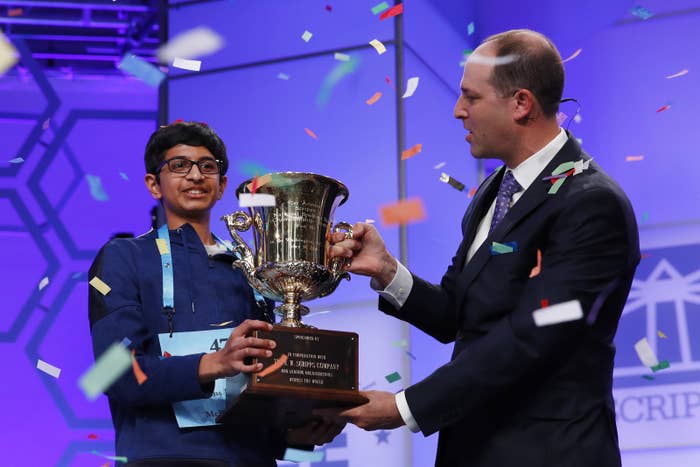 Karthik Nemmani, a 14-year-old from Texas, won the Scripps National Spelling Bee Thursday, beating out 515 competitors from across the country during a competition that spanned four days.
By Thursday, the competition had been whittled down to 16 students who spelled out words like lophophytosis, pseudepigrapha, propylaeum, and ooporphyrin.
But it was "koinonia" that gave the eighth-grader the victory Thursday night.
"This has been a dream come true," Karthik said after his victory.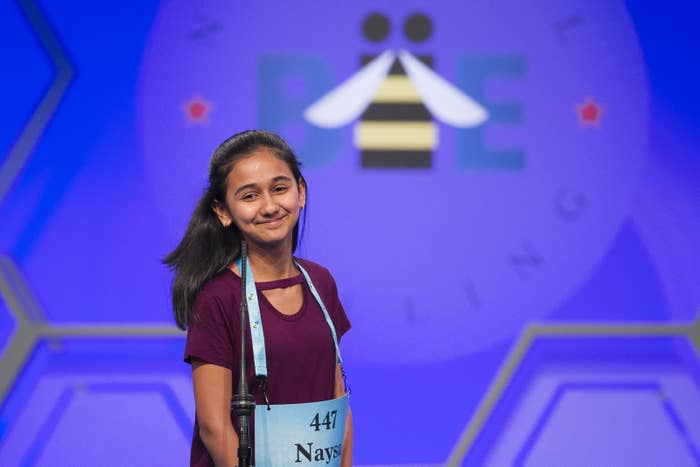 Karthik won the last round of the competition against Naysa Modi, a 12-year-old from Texas who also powered through by spelling words like videlicet, succiniferous, and forçat.
As it came down to the last two contestants, however, Naysa was tripped up by the word bewusstseinslage, which means a state of consciousness or a feeling devoid of sensory components, according to Merriam-Webster.
Karthik also spelled out his share of mind-bending words, including grognard, ankyloglossia, and miarolitic.
It was koinonia, a word meaning the Christian fellowship or body of believers, that gave Karthik the title.
He walked away with a cash prize of $40,000 and an engraved trophy from Scripps, which has held the national competition for 91 years.

He will also win a $2,500 reference library from Merriam-Webster, a three-year online membership to Encyclopedia Britannica, and will appear on Live! with Kelly and Ryan and Jimmy Kimmel Live!.