Snoop Dogg Stopped For Carrying More Than $400,000 In Cash In Italy
Authorities seized half of the cash under anti-money laundering laws after the rapper allegedly failed to report it at an Italian airport Saturday.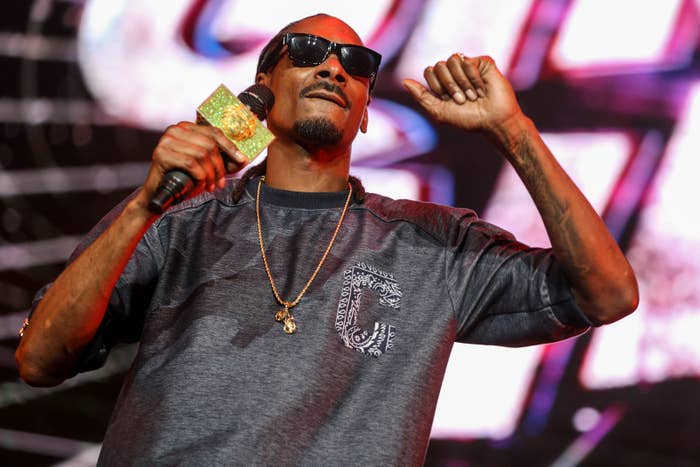 Snoop Dogg was stopped in an Italian airport Saturday carrying $422,000 in cash, well over the maximum amount travelers are allowed to bring through European borders, multiple news outlets reported.
The infraction meant Italian police confiscated half of the cash being carried by the 43-year-old rapper, the Italian news agency ANSA reported.
Financial police told the Associated Press half of the disputed cash is taken by police under money laundering laws. Snoop Dogg, whose real name is Calvin Broadus, could also face additional fees.
Travelers are required to declare anything more than about 10,000 euros, or $11,000, to authorities.
Snoop Dogg has been in tour in several European countries, but has faced trouble with authorities at several stops. In one instance, Snoop Dogg was questioned in Sweden over drug use, according to the AP. He was drug tested.
He is expected to perform in the Kendal Calling Festival in England Sunday.