On the eve of the Academy Awards, Saturday Night Live once again parodied Hollywood's harassment and abuse problems, creating a mock award show called "The Grabbies" to honor the entertainment industry's "best" perpetrators of sexual misconduct.
SNL cast members Beck Bennett and Cecily Strong played red carpet hosts Danny Kilmartin and Yolanda Beaks, who interviewed a series of fictional performers nominated for various "awards."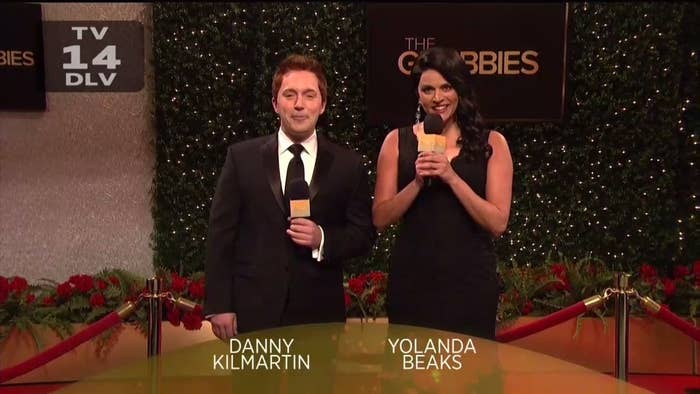 "I'm sure excited and, as a man, I'm nervous."
Danny then jokingly suggested groping Yolanda with the "Grabby" trophy — but thought better of it.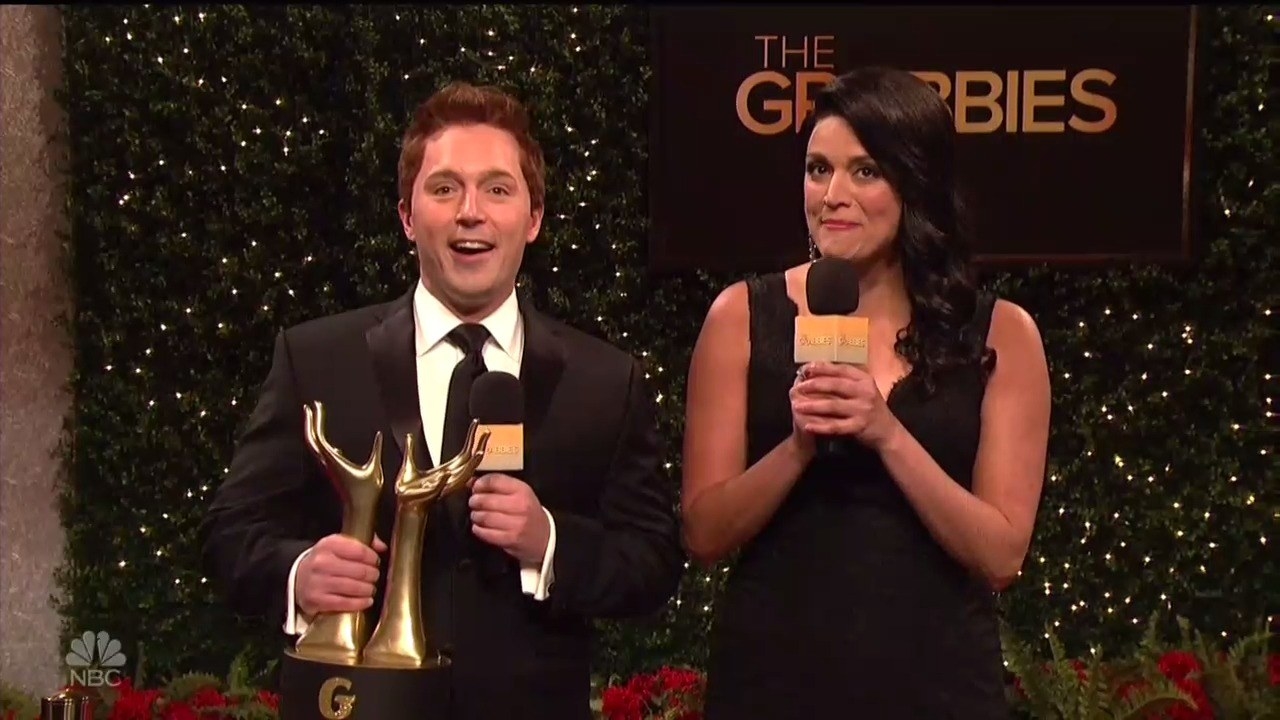 They then moved on to interview some very-fictional-and-definitely-not-real-people nominees — like Tom Sturgeson, a favorite to win "Handsiest Actor."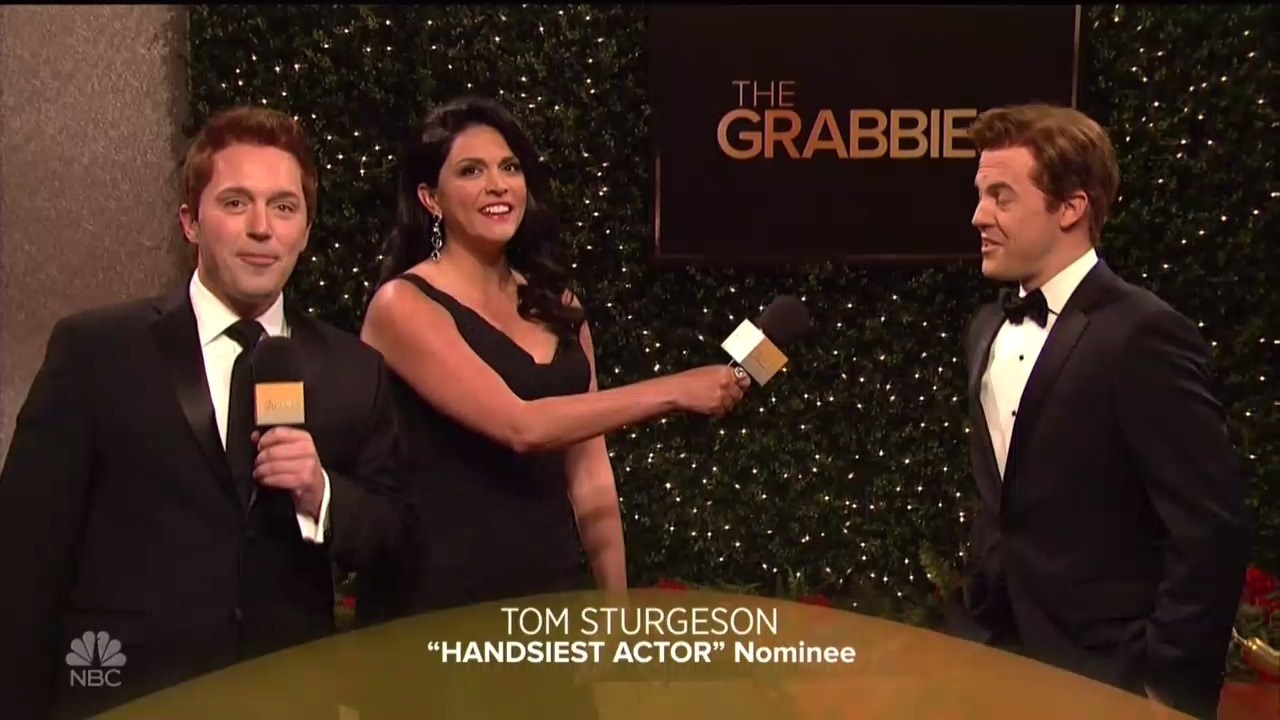 "I gave out a lot of unwanted massages to my female costars, also I showed an intern my penis, and said, 'Any ideas?'"
Next up was Lenny Martin, a character played by cast member Pete Davidson, who was nominated for the "Most Open Robe" award and appeared wearing thin sweatpants with no underwear.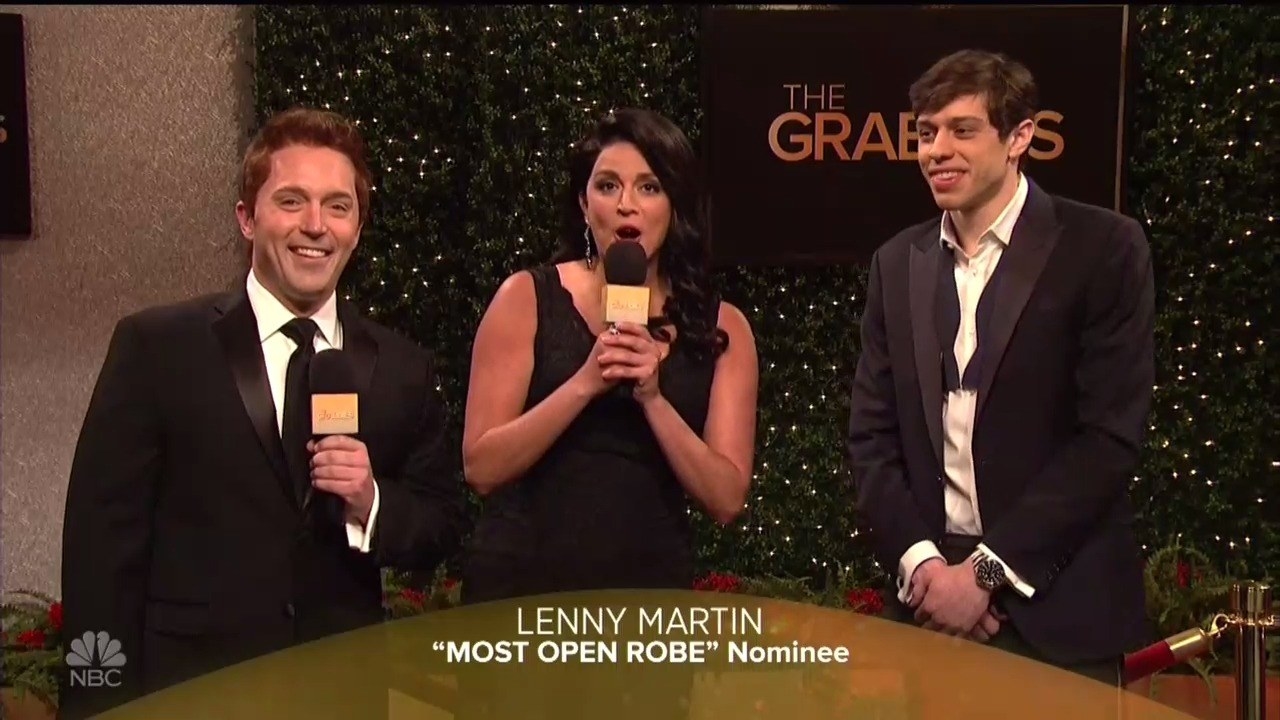 "You must be so ashamed," Yolanda said. "Nope."
And here is Ronald Kellogg, the winner of this year's coveted "Cecil B. Molestin' Award."
"And is this your wife?" Renee Genevive asked. "No, this is a prostitute," Kellogg replied.
Oooooops. Danny had to be replaced by Kevin — played by cast member Chris Redd — after creepy allegations showed up on babe.net.
Anyway, moving on to the next nominee — Tim Franklin, played by host Charles Barkley, was up for the "Best Non Apology" award.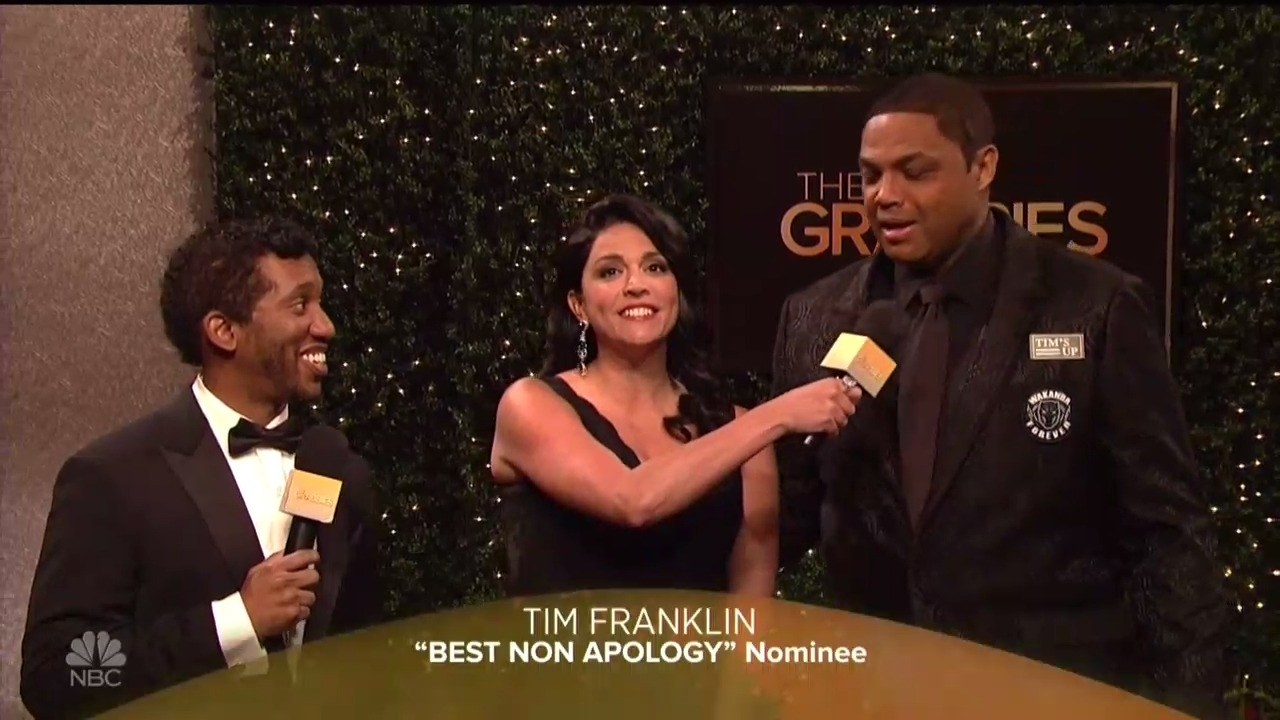 "And his hand is already on the small of my back."
"Now, when women first started speaking out in Hollywood, you made a public statement," Beaks said.
"I said all women needed to be heard," Franklin agreed.
"And when a woman accused you of misconduct, what did you do?" she asked.
"I called her a lying troll and had my lawyer publish her home address," Franklin said.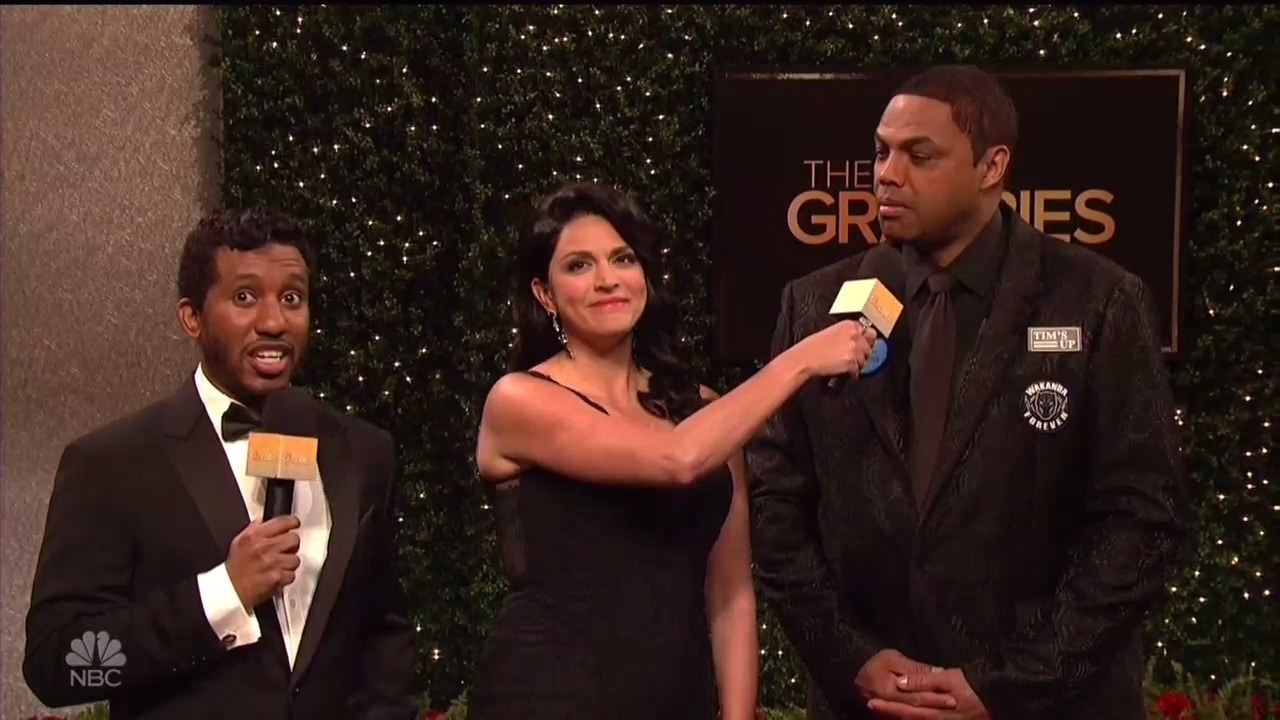 Good thing everyone is getting a swag bag from Massage Envy, which has "more than 1,000 locations and over 10,000 accusations."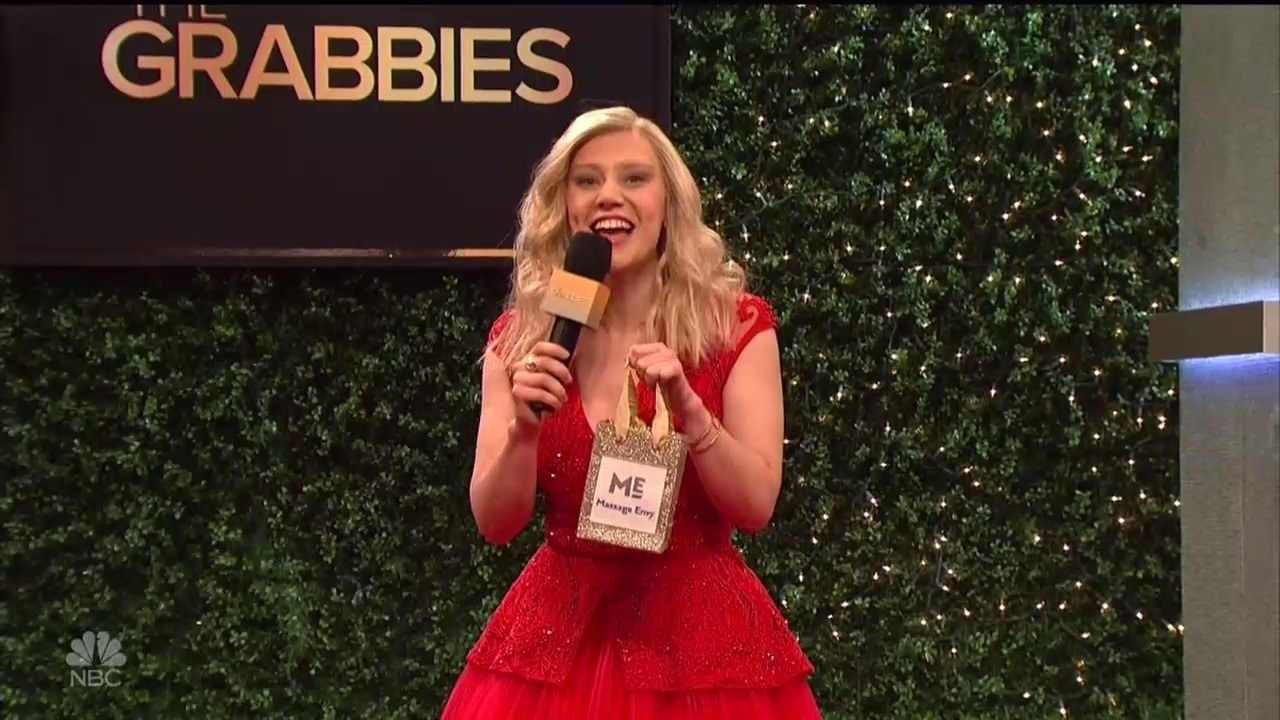 Here comes the "First Woman" nominee, Catherine LeBourge, played by Aidy Bryant.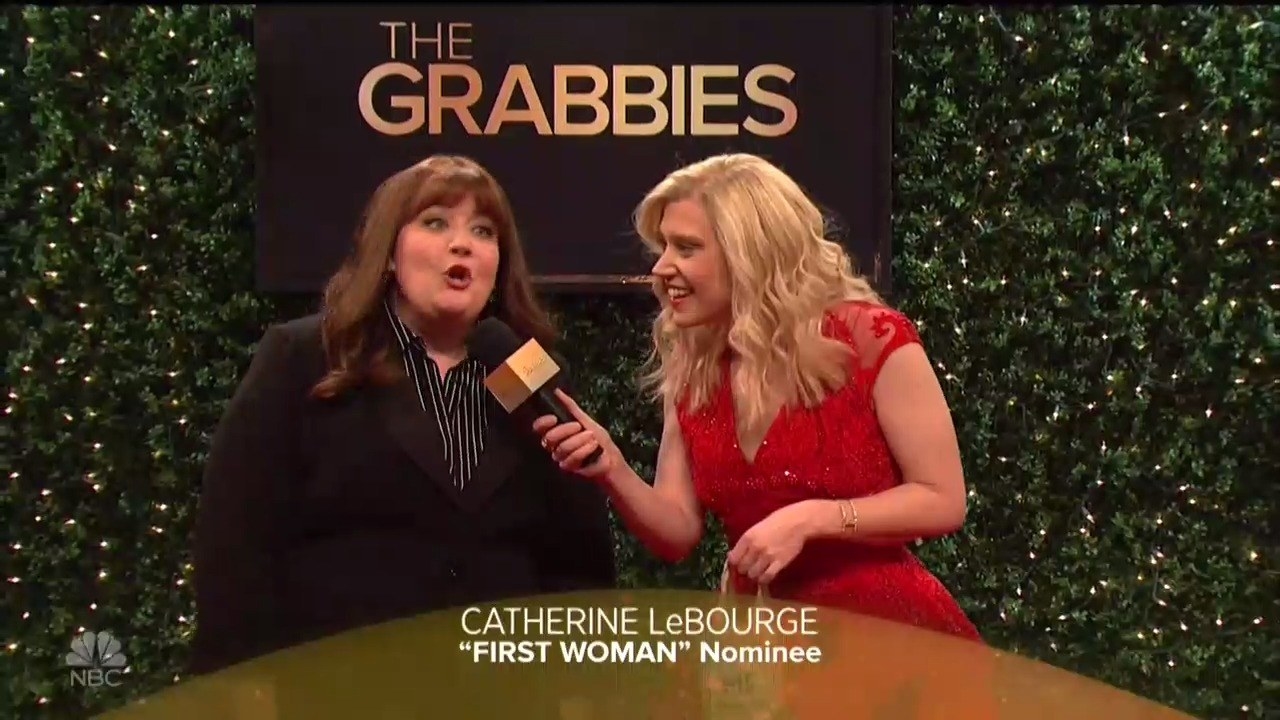 "I bit off an intern's penis."
And this is Beaks's new cohost until Twitter figures out what he did. Bye!