Twelve Texas police officers were shot by sniper fire, five of them fatally, on Thursday night in what appeared to be a targeted ambush during a protest in downtown Dallas, officials said. Two civilians were also injured in the attack.
Dallas Police Chief David Brown said during a press conference Friday that the gunman in the attack, who was eventually killed by a robotic bomb, told officers and negotiators during a standoff that he was upset with the recent killings of black people by the police.
"The suspect said he was upset about Black Lives Matter. He was upset about the recent shootings. The suspect said he was upset at white people. The suspect stated he wanted to kill white people, especially white officers," Brown said.
He added that the shooter, who was cornered at El Centro College in downtown Dallas, acted alone and was not affiliated with any group.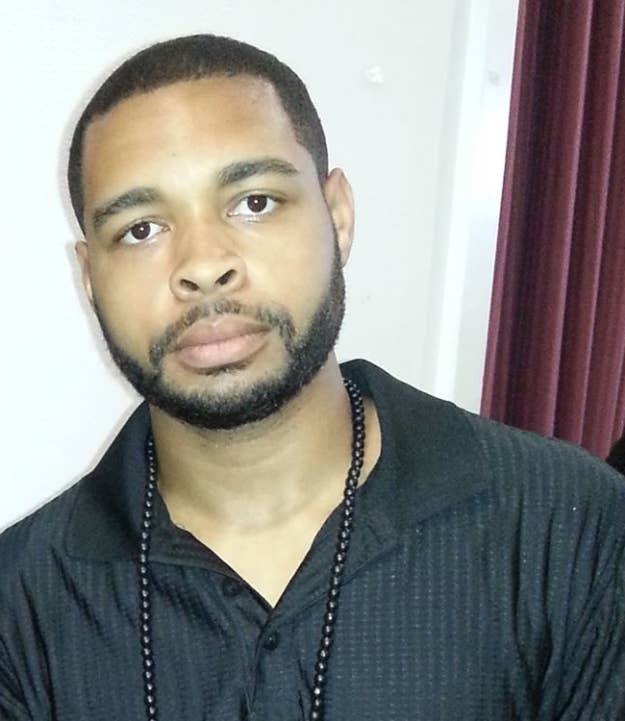 The shooter was identified by Dallas Police as Micah Johnson, a 25-year-old former member of the Army Reserves who served a tour in Afghanistan.

Authorities also said Johnson appeared to have been the only gunman in the deadly attack, despite initial police reports that at least two shooters had ambushed officers along the protest route.
"Our worst nightmare happened," Dallas Mayor Mike Rawlings said Thursday night. "It is a heartbreaking moment for this city."

Three people had been initially taken into custody, while Johnson had been cornered by officers on the second floor of a parking garage, Dallas Police Chief David Brown said late Thursday night.
Later on Friday morning, Mayor Rawlings confirmed Johnson was killed in the standoff.
"We were able to take out one of the suspects who was cornered in a garage…with an explosive device," the mayor told CNN.
Chief Brown said Johnson exchanged gunfire with police and had "told our negotiators that the end is coming, and he's going to hurt and kill more of us, meaning law enforcement."
Johnson also told negotiators that bombs had been planted throughout the area. A suspicious package was secured near the scene by the department's bomb squad. Two sweeps for explosives did not find any devices, an officer with the Dallas police said.
The other three people taken into custody included a woman who had been in the garage and two men who were seen throwing a duffel bag into a Mercedes before speeding away from the area, Brown told reporters.
All appeared to have been released, except for one person who was arrested in unrelated charges, Dallas Police officials said.
"We are being very careful in our tactics so we don't put any of our officers in harm, as well as the citizens of Dallas," Brown said.
Mayor Rawlings said he had been told by the police chief that the detained woman was a "light-skinned African-American."
In a press conference Friday morning from a NATO conference in Poland, President Obama described the sniper attacks as a "vicious, calculated, and despicable attack on law enforcement."

"Police in Dallas were on duty, doing their jobs, keeping people safe during peaceful protests," the president said.
"There is no possible justification for these kinds of attacks or any violence against law enforcement," Obama said.
One video posted by a witness showed what appeared to be an attacker exchanging gunfire with a police officer.
"They are yelling, 'Get down, get down,'" Ismael Dejesus said in the video.
One officer appears to have been shot in the gun fight.
Several SWAT trucks are also seen responding to the area as more officers respond.
The Dallas officers were targeted from "elevated positions" during a protest against police violence, and some had been shot in the back, Brown said.

"We believe that these suspects were positioning themselves to in a way to triangulate themselves from two different perches," Brown said.
The plan, Brown said, appeared to be to "injure and kill as many law enforcement officers as they could."
One of the attackers had a rifle and was wearing body armor, according to a Homeland Security bulletin obtained by BuzzFeed News.
"It is a heartbreaking morning to lose these four officers that proudly served our citizens," Rawlings said. "To say that our officers put their life on the line every day is no hyperbole, it's a reality."
Mayor Rawlings said Friday morning that two civilians were also injured. One was a protester who had previously been identified by family members who spoke to local media.
A relative told MSNBC that Shetamia Taylor was at the rally with her children, and shielded her four boys when shots rang out, and was in surgery early Friday morning.
The Dallas FBI office was assisting local police departments as they searched for other potential suspects, a spokeswoman told BuzzFeed News.

Brown said police have not been able to get enough cooperation from any of the people in custody to determine what sparked the coordinated attack aimed at police.
A "person of interest" whose image had been issued by police had also surrendered minutes later, but he was later released.
He spoke to CBS 11 outside the Dallas Police station after being released by officers, saying officers kept his keys, shirt, and rifle.

The tweet was released by Dallas Police Friday afternoon.
Two officers were in surgery Thursday night and three others were in critical condition, according to a police statement.
Early Friday morning, police officials confirmed a fifth officer died.
The Dallas Area Rapid Transit, or DART, also confirmed four of its officers were among the injured Thursday night, including one who was killed in the attack.

That officer was identified as 43-year-old Brent Thompson, a seven-year veteran of the force and the first DART officer killed in the line of duty.
None of the Dallas Police officers killed had been identified as of early Friday morning.
Officials raced to contact family members and bring to local hospitals.

The Federal Aviation Administration, meanwhile, had restricted flights over Dallas due to the police operation.

Texas Lieutenant Gov. Dan Patrick had initially confirmed on Twitter that officers had been shot.
As the incident unfolded, police officers could be seen taking cover behind patrol cars as they responded to the incident.

Footage captured by a helicopter overhead caught people running away as the shots rang out.
Police had been actively tweeting about the protest in the downtown area, which was in response to two black men who were shot and killed by police this week in Minnesota and Louisiana.

Obama said he had spoken to Mayor Rawlings and expressed his and the American people's "deepest condolences".
He said central government would work with the city for "whatever assistance" it required, and confirmed that the FBI was investigating the attack.

Obama described last night's events as a "wrenching reminder" of the sacrifices made by police officers over country. "Our focus is on the victims and their families. They are heartbroken. The whole city of Dallas is grieving."

The president noted facts about the shooting were still emerging but cautioned: "When people are armed with powerful weapons, unfortunately it makes attacks these attacks more dangerous and more deadly."

Texas Gov. Greg Abbott also released a statement Thursday night, saying the state would provide whatever assistance the city of Dallas needed.
"In times like this we must remember — and emphasize — the importance of uniting as Americans," he said.
Texas Attorney General Ken Paxton also issued a statement overnight, pledging to offer "every measure of support in the difficult and developing situation."

In a news conference early on Friday, Dallas Police Department's Lt. Dale Bernard said large sections of downtown Dallas would be closed through Friday morning, and the closures could be an "all day event".
The City of Dallas released a traffic plan detailing the closed-off areas.